Good customer service is not about satisfying the customer, it is about "wowing" the customer! It's about making the customer walk in, do business, and walk out again absolutely stunned that their transaction was so enjoyable.
Customer service is a crucial buzzword in the corporate world today. Just about every company seems to understand just how important customer service is and many have started to find ways to improve and measure customer service. In this course we are going to look at what customer service is and isn't and identify how you can understand and provide good customer service.

Many businesses want to achieve "good customer service". Right now that's the brass ring of business training and vision-casting and many companies are analyzing their current mission and realigning it to be increasingly customer-focused. Do you give return business to a company that provides poor customer service support? Probably not! You and everyone else want better customer service, and it's one of the driving forces of why consumers shop at one place and not another.
Companies want customers and they understand that customers want good service, and they will visit a store that provides it.
One of the problems that many companies have is in their definition of good customer service. Companies create measurable standards of customer service and expect their staff to adhere to those standards. They measure those standards and compare them over time to see if there is a growth or a decline.
While that is a noble undertaking, it often starts from a flawed beginning -- the definition of good customer service.
When a company defines good customer service it often includes such things as:
Be fair

Be honest

Be prompt

Be courteous

And so on.
These are good things to work toward but what makes them flawed is that companies strive for this and measure it, and miss the point: these things are not good customer service. The above list is how one human should treat another. It is the bare minimum of interaction between people. And yet, many companies take this to be their goal. They use phrases like, "satisfy the customer" to encourage their staff, then they wonder why they're losing customers. The answer is that they are just satisfying customers, but the customers are finding better value and better service elsewhere.
If companies are doing just the bare minimum, which is often the case, they are simply biding their time until their customers go somewhere else.
When a customer enters a store they expect to be treated like a human being. If not, they will complain. If they are treated like a human being, they will buy their product and leave, and the company won't even earn a blip on that person's radar. However, if the company goes out of its way to stun the customer with amazing customer service, that customer will become loyal, and not only that, they will tell their friends and their family.
This course is about providing stellar customer service. It makes the assumption that you are already treating your customers like human beings by providing valuable, helpful service, courteous attitudes, and a smile. Those are simply the basics; they are not good customer service. This course will show you and your employees how to give not just "good" or "average" service but great customer service.
Completely Online
Self-Paced
6 Months to Complete
24/7 Availability
Start Anytime
PC & Mac Compatible
Android & iOS Friendly
Accredited CEUs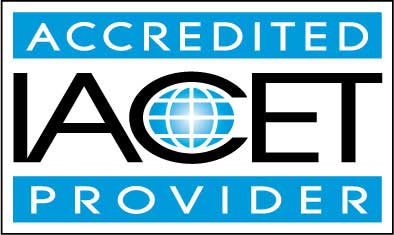 By successfully completing this course, students will be able to:
Define customer service.
Describe how and why to put customers first.
Summarize methods to effectively communicate with customers.
Summarize techniques to build customer relationships.
Define the roles of appearance and impressions in customer relations.
Demonstrate proper telephone etiquette for customer service.
Demonstrate proper email etiquette for customer service.
Summarize techniques and strategies for handing difficult customers.
Describe the requirements and skills needed to manage a customer service department.
Create a Customer Service Policy.
Demonstrate mastery of lesson content at levels of 70% or higher.
Assessment Guide
| Assessment | Points |
| --- | --- |
| Lesson 1 Quiz | 9 points |
| Lesson 2 Quiz | 8 points |
| Open and Closed Questions | 10 points |
| Lesson 3 Quiz | 10 points |
| Lesson 4 Quiz | 6 points |
| Lesson 5 Exam | 8 points |
| Lesson 6 Quiz | 7 points |
| Handling Customers by Phone | 10 points |
| Lesson 7 Exam | 10 points |
| Lesson 8 Quiz | 8 points |
| Customer is Not Happy | 10 points |
| Lesson 9 Quiz | 8 points |
| Customer Service Emails | 10 points |
| Lesson 10 Exam | 8 points |
| Lesson 11 Exam | 9 points |
| Handling Difficult Customers | 10 points |
| Lesson 12 Exam | 9 points |
| Lesson 13 Exam | 9 points |
| Customer Service Policy | 10 points |
| Lesson 14 Exam | 6 points |
| Personalizing Automation | 10 points |
| Final Exam | 111 points |