$40.00
no certificate
- OR -
$65.00
with CEU Certificate*
1.0 CEUs :: 10 Contact Hours :: Self-Paced :: Instructor Support :: 6 Month Subscription
Course Description
"How to Start and Run an Online Business" is an online course that is organized into 16 different sections to help you understand how to create an online business, even if you don't have any online business experience.

From the basics of learning how to choose your market to designing a website and building an online marketing strategy, you will learn what you need to do in order to create an online business that's built to succeed.
You will begin with equipping your office for online success, and then move on to website building, payment processing, online marketing, writing great copy, spreading the word, utilizing online marketing tools, understanding search engine optimization, promoting an online brand, employing affiliates, planning beyond your website, and even handling legal issues before they become issues.
This an essential course for those who have a business idea, but want to move it online instead of into a traditional store. Billions of people around the world now have access to the Internet, making online businesses primed for success.
Each section also includes review assignments and exams to ensure you have learned and mastered the most important concepts. This approach allows you to instantly have the information you need at your fingertips, while also helping you learn learn what you need to understand as your online business grows.
Using the high quality information and resources provided in this course, at class completion you will know how to start a business online, how to grow your online business, and how to secure the future of your online business. So why not join us today?
---
* Instantly download, print, and share your CEU Certificate at course completion (additional shipping/handling charges apply for hard copy delivery). UniversalClass™ offers many wonderful learning tools including an online portfolio service that manages all your course completions and CEUs.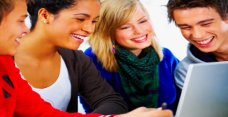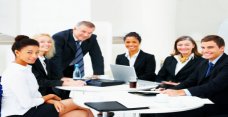 Request More Information

Have a question? Contact us for more information.
Course Lessons
Lesson 1. Benefits of Online Work

By creating an online presence for your business, you create a storefront that is accessible at all times.

Lesson 2. Find Your Market

When you are able to find the ideal niche, you will notice that finding customers is much easier and the customers you find are already interested in buying from you.

Lesson 3. Equipping your Business

With an online business, your computer is your the access point to your customers.

Lesson 4. Modern Website Building

Building a website is a necessity for your online business.

Lesson 5. Payment Processing, Security, And Shipping

Once you have a website up and running, you need to have a clear, effective, and SAFE way of handing money online.

Lesson 6. Bring Customers to You

Online marketing is as essential as any marketing you might do for a business, but when it is done online, the results can be far more impressive.

Lesson 7. The Write Stuff

Your words matter on your website and in your marketing strategies, but there are simple ways to be as effective as possible without having to have a degree in writing.

Lesson 8. More Ways to Spread the Word

It is a good idea to spread the word as much as possible at the beginning of your marketing campaign.

Lesson 9. Marketing Tools for Online Companies

You need to start looking for ways that you can publicize your online business locally and through simpler methods.

Lesson 10. Search Engine Optimization

If you are not thinking about SEO, your business is missing out on more traffic, more visibility, and more profits.

Lesson 11. Building Your Online Brand

If you can create a brand for your online business, you will allow others online to instantly think of this message whenever they think of you.

Lesson 12. Affiliate Programs to Spread Your Name

Affiliate programs are programs that help you create a team of people who are boosting the reputation of your company and of your site.

Lesson 13. Beyond Your Own Website

The more that you are in multiple spots online, the more likely it is that a person is going to find you and that they are going to take advantage of the deals that you are offering.

Lesson 14. Legal Issues

One of the most frequently skipped steps in developing an online business is legal preparation.

Lesson 15. The Future of Your Business

To prepare for the success of your business, you need to think of three things as you continue to grow and to build your company.

Lesson 16: Conclusion

Today, you can become an online entrepreneur - and you will begin your story of success.
Average Lesson Rating: (1080 votes)





"Extraordinarily Helpful"

1.0 CEUs
10 Contact Hours

Document Your Lifelong Learning Achievements
Earn an Official Certificate Documenting Course Hours and CEUs
Verify Your Certificate with a Unique Serial Number Online
View and Share Your Certificate Online or Download/Print as PDF
Display Your Certificate on Your Resume and Promote Your Achievements Using Social Media
Course Title:
How to Start and Run an Online Business
Languages:
English - United States, Canada, United Kingdom, Australia, New Zealand, and other English speaking countries
Category:
Course Type:
Entrepreneurial
Grading Policy:
Earn a final grade of 70% or higher to receive an online/downloadable CEU Certification documenting CEUs earned
Assessment Method:
Lesson assignments and review exams
Instructor:
UniversalClass Staff Instructor
Duration:
Continuous: Enroll anytime!
Learning Outcomes
By successfully completing this course, students will be able to:
Describe benefits of online work.
Identify how to find find your market.
Describe equipping your business.
Describe modern website building.
Summarize payment processing, security, and shipping.
Identify how to bring customers to you.
Recognize more ways to spread the word in marketing.
Summarize marketing tools for online companies.
Define Search Engine Optimization and using SEO techniques.
Describe building your online brand.
Describe affiliate programs to spread your name.
Identify ways to look beyond your own website for generating a successful business.
Identify legal issues.
Determine the future prospects and vision of your business, and
Demonstrate mastery of lesson content at levels of 70% or higher.
An Introduction
Assignment
1
Lesson 1 Assignment
Assignment
10
Lesson 1 Exam
Exam
9
Lesson 2 Exam
Exam
10
Lesson 3 Exam
Exam
10
Lesson 4 Assignment
Assignment
10
Lesson 4 Exam
Exam
10
Lesson 5 Assignment
Assignment
5
Lesson 5 Exam
Exam
10
Lesson 6 Assignment
Assignment
10
Lesson 6 Exam
Exam
10
Lesson 7 Assignment
Assignment
10
Lesson 7 Exam
Exam
9
Lesson 8 Assignment
Assignment
10
Lesson 8 Exam
Exam
10
Lesson 9 Exam
Exam
9
Lesson 10 Assignment
Assignment
10
Lesson 10 Exam
Exam
10
Lesson 11 Assignment
Assignment
10
Lesson 11 Exam
Exam
10
Lesson 12 Assignment
Assignment
10
Lesson 12 Exam
Exam
10
Lesson 13 Exam
Exam
9
Lesson 14 Assignment
Assignment
10
Lesson 14 Exam
Exam
7
Lesson 15 Assignment
Assignment
10
Lesson 15 Exam
Exam
9
The Final Exam
Exam
71
Total Points:
319
Student Testimonials
"I really liked this entire course - nothing bad to say. It had so much great information. I really learned alot. THANK YOU!" -- Deborah C.
"All of it was helpful. The course is a great resouce and seemed to cover everything." -- Catharine A.
"I did not need the instructor, but it was nice to know she was available to me." -- Bonnie M.
Related Courses