This innovative course on "winning arguments" has two main purposes:
1. To introduce classical arguments comprehensively so that you can create your own written or oral arguments that will be well-received and persuasive to audiences in your workplace or elsewhere
2. To improve critical thinking, synthesis, writing, evaluation, and reflection skills
Classical arguments refer to a set of reasons that an orator or writer would provide in a specific way with the goal of persuading his or her audience to act in a certain way or conform to an opinion. Arguments are traditionally tied to logic and reason, and fall into the larger discipline of rhetoric. Historians trace this practice back to Athens, the city state of Ancient Greece and the birthplace of democracy. Great ancient thinkers, including Socrates, Plato, Aristotle, Cicero, and Quintilian, were actively involved in shaping arguments and rhetoric, and continue to be influential in how we construct and share ideas today.
This course provides an in-depth guide to constructing persuasive arguments that are well-researched, founded on logic, and that engage meaningful with the classical tradition. Students who enroll in this course will work through fifteen comprehensive topics. Each lesson will define the specific topic, explain its significance, and will provide specific strategies and examples for refining the skills associated with that topic. Developing and implementing these skills throughout the process of constructing your argument will help you to create a focused, refined final product that can be shared in writing or delivered orally.
The course is broken into the following fifteen lessons:
1. What is an argument?
2. Critical Thinking
3. Standard Argument Types
4. The Classical Means of Persuasion
5. Analyzing Arguments
6. Evidence, Assumptions, and Implicit Arguments
7. Identifying Flaws in an Argument
8. A Closer Look at Logical Fallacies
9. Using Critical Thinking to Synthesize Evidence
10. The Five Canons of Rhetoric I
11. The Five Canons of Rhetoric II
12. The Five Canons of Rhetoric III
13. The Critical Writing Process
14. Evaluating Your Argument
15. Critical Reflection
Each lesson will conclude with an assessment activity to test your level of understanding of the curriculum. By completing this course with a 70% of higher overall grade, you will be eligible for accredited CEUs you can use on your resume or to fulfill professional development needs.
Completely Online
Self-Paced
Printable Lessons
Full HD Video
6 Months to Complete
24/7 Availability
Start Anytime
PC & Mac Compatible
Android & iOS Friendly
Accredited CEUs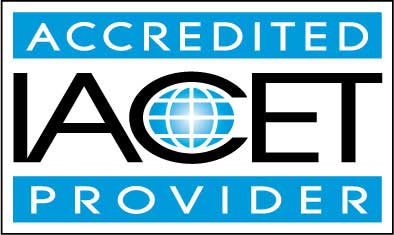 Assessment Guide
| Assessment | Points |
| --- | --- |
| An Introduction | 1 points |
| Lesson 1 Exam | 10 points |
| Lesson 2 Exam | 10 points |
| Lesson 3 Exam | 10 points |
| Lesson 4 Exam | 10 points |
| Lesson 5 Exam | 8 points |
| Lesson 6 Exam | 11 points |
| Lesson 7 Exam | 10 points |
| Lesson 8 Exam | 10 points |
| Lesson 9 Exam | 11 points |
| Lesson 10 Exam | 10 points |
| Lesson 11 Exam | 10 points |
| Lesson 12 Exam | 10 points |
| Lesson 13 Exam | 10 points |
| Lesson 14 Exam | 10 points |
| Lesson 15 Exam | 10 points |