Online Class: Interview Skills
Landing the perfect job can be a challenge, but with the determination and passion you will need to begin a successful career, you can easily overcome this challenge, and bring a lot of valuable experience with you to the next interview if you don't get the job.
---

$
70.00
no certificate
- OR -
$
95.00
with CEU Certificate*
Start Right Now!
$95.00
(with CEU Certificate)
---
Taking multiple courses? Save with our
platinum program
.
11

16

6,537

Students

have taken this course

6

0.6
Mastering the Interview: A Comprehensive Guide to Securing Your Dream Job
The job interview can be the pivotal moment of your professional journey. For many, the challenge lies not in their skills or qualifications, but in effectively communicating them. A recent survey in 2023 indicated that 72% of employers value an applicant's interview performance just as much, if not more, than their resume. Hence, preparing for your job interview is not just about answering questions but about presenting the best version of yourself.
Our course dives deep into the intricate dynamics of job interviews. With comprehensive insights and actionable strategies, it aims to equip you with tools that can transform your interviewing skills, setting you on a path to professional success.
Course Highlights:
Understanding the Interview Landscape: A survey conducted in 2023 found that 64% of hiring managers consider behavioral aspects as pivotal as technical qualifications. Uncover what employers truly seek.

Deconstructing Common Interview Questions: Analyze and practice answers to frequently asked questions, helping you articulate your responses effectively.

Perfecting Your Presence - Body Language & Attitude: Your non-verbal cues often speak louder than words. Learn how to convey confidence, enthusiasm, and professionalism through your posture, gestures, and expressions.

The Power of Research: 81% of interviewers in a 2023 study expressed that they were notably impressed with candidates who had thorough knowledge about the company. Understand how research can be your secret weapon.

The Mock Interview: Experience simulated interviews, enabling you to refine your answers, get real-time feedback, and reduce anxiety.

Navigating Different Interview Formats: From phone interviews to behavioral interviews, master the nuances of various formats ensuring you're prepared for any scenario.

Concluding with Impact - Closing the Interview: Understand how to leave a lasting impression, ensuring you stand out amidst the competition.

The Art of Gratitude - Crafting Thank You Notes: Discover how a well-thought-out note can further solidify your position as a top candidate.
While qualifications are essential, the essence of passion cannot be understated. Authentic passion is a driving force behind many professional success stories. It fuels determination, innovation, and resilience. Reflect on your experiences and achievements, highlighting instances that showcase your genuine passion and commitment to excellence.
However, passion alone won't seal the deal. Your attitude plays a monumental role. In a world where multiple candidates might possess similar skill sets, your outlook and demeanor can set you apart. The attitude with which you approach challenges, collaborate with teams, and aspire for continual improvement can be a game-changer. Remember, employers aren't just hiring a set of skills; they're integrating an individual into their organizational culture.
Why does attitude reign supreme? Companies are inundated with qualified candidates. Yet, many operate below optimal efficiency due to lack of synergy and collaboration. An employee who fosters a positive environment, takes initiative, and drives efficiency can be invaluable. Your interview is the platform to project this winning attitude.
So, how can you best project your passion and attitude? Communication is key. Illustrate your zeal with real-world examples where you've gone the extra mile, innovated, or positively impacted a team. If you're struggling to pinpoint such instances, delve into moments when you felt immense pride in your work or were deeply engrossed in a project.
In conclusion, the interview isn't a mere formality but an opportunity to project your best self. With dedicated preparation and a genuine understanding of your strengths, you can navigate this crucial phase with confidence. Join our course today and arm yourself with the insights and techniques to conquer any interview challenge that comes your way.
Completely Online
Self-Paced
Printable Lessons
Full HD Video
6 Months to Complete
24/7 Availability
Start Anytime
PC & Mac Compatible
Android & iOS Friendly
Accredited CEUs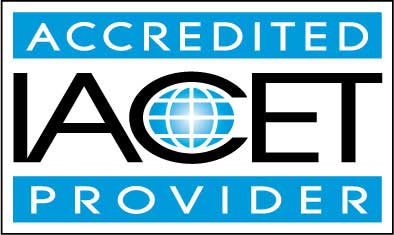 Lesson 1: Interview Preparation
Just a little preparation and thought ahead of time can have wondrous effects on your interviewing skills. This course can help you prepare successfully for any job interview!
30

Total Points
Lesson 1 Video
Lesson discussions: Course Expectations; Reasons for Taking this Course
Complete: Lesson 1 Assignment: Take Stock of Your Accomplishments
Assessment: Lesson 1 Exam
Lesson 2: Common Interview Questions + Questions to Ask Your Employer
Interview questions can be tricky and downright frustrating at times. If you are caught off guard, you are bound to stumble and probably look more than a little dumbfounded.
35

Total Points
Lesson 2 Video
Lesson discussions: Interview Questions
Assessment: Lesson 2 Exam
Lesson 3: What Employers Want
Depending on what position you are applying for, an employer could be looking for a multitude of different traits.
47

Total Points
Lesson 3 Video
Complete: Lesson 3 Assignment: Sizing up Your Skills
Assessment: Lesson 3 Exam
Lesson 4: Attitude & Effort
Your attitude is the single most important factor in you getting a job. If you have a poor attitude, employers will be immediately turned off by you, and that isn't something most people want.
14

Total Points
Lesson 4 Video
Assessment: Lesson 4 Exam
Lesson 5: Body Language
The way you sit up and the way you stand; what you do with your arms, legs, hands, how you hold your head, position of your body compared to another person: all of these things communicate something about yourself and your attitude.
13

Total Points
Lesson 5 Video
Assessment: Lesson 5 Exam
Lesson 6: Research
The job market can be a tough place, so a little research pays off more than other, harder things you can do in the meantime.
12

Total Points
Lesson 6 Video
Assessment: Lesson 6 Exam
Lesson 7: The Mock Interview
The mock interview can be a challenge to get organized and prepared for, but complete a video-taped mock interview with a career counselor/specialist, and you've got one of the best interview tactics available to you.
13

Total Points
Lesson 7 Video
Lesson discussions: Mock Interviews
Assessment: Lesson 7 Exam
Lesson 8: Phone Interviews
Preparing for a phone interview is similar to preparing for a normal, in-person interview, but more weight is placed upon organization and written information.
35

Total Points
Lesson 8 Video
Complete: Lesson 8 Assignment: Phone Interview Practice
Assessment: Lesson 8 Exam
Lesson 9: Behavioral Interviews
Behavioral interviewers ask you questions based on your past experience. You will be analyzed, picked apart; the interviewer will try pretty much anything to catch you in a lie.
13

Total Points
Lesson 9 Video
Assessment: Lesson 9 Exam
Lesson 10: Closing the Interview
Closing the interview is the best time to hit the interviewer with all you've got. This is the perfect time to get in one last word that will help you stand out from the crowd--try to mention something interesting about yourself that somehow relates to yo
30

Total Points
Lesson 10 Video
Complete: Lesson 10 Assignment: Coming up with your Close
Assessment: Lesson 10 Exam
Lesson 11: Thank You Notes & Follow-Ups
Effective interview follow-up does require a little assessment. Think back to each interview you participated in; then ask yourself some questions about the interview and how it went.
64

Total Points
Lesson 11 Video
Lesson discussions: Let us know what you think of this course; Program Evaluation Follow-up Survey (End of Course); Course Comments
Assessment: Lesson 11 Exam
Assessment: The Final Exam
By successfully completing this course, students will be able to:
Prepare for the interview.
Summarize common interview questions and questions to ask your future employer.
Describe what employers want.
Summarize proper attitude and effort employers are looking for.
Describe body language and its impact on the interview.
Research the company before doing the interview.
Demonstrate the mock interview.
Describe what to expect on phone interviews.
Describe behavioral interviews.
Summarize how to properly close the interview.
Send thank-you notes and follow-up emails.
Demonstrate mastery of lesson content at levels of 70% or higher.
Additional Course Information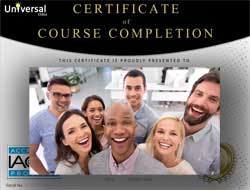 Document Your Lifelong Learning Achievements

Earn an Official Certificate Documenting Course Hours and CEUs
Verify Your Certificate with a Unique Serial Number Online
View and Share Your Certificate Online or Download/Print as PDF
Display Your Certificate on Your Resume and Promote Your Achievements Using Social Media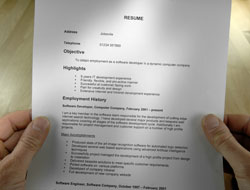 Course Title:
Interview Skills
Lessons Rating:
4.4 / 5 Stars (2,452 votes)
Languages:
English - United States, Canada and other English speaking countries
Availability:
This course is online and available in all 50 states including: California, Florida, Georgia, Illinois, New York, Pennsylvania, Ohio, Texas, and Washington.
Last Updated:
September 2023
Course Type:
Self-Paced, Online Class
Grading Policy:
Earn a final grade of 70% or higher to receive an online/downloadable CEU Certification documenting CEUs earned.
Assessment Method:
Lesson assignments and review exams
Course Fee:
$95.00 U.S. dollars
Choose Your Subscription Plan
"I found it really a great help as I prepared for an Interview. I did several mock interviews over Zoom and this helped to hear the answers out loud that I had prepared." -- Pauline D.
"My instructor was very complimentary but also very truthful when it came to grading the lessons. He let me know when I did not answer a couple of the lessons the way the lessons should have been completed. I appreciated his feedback, and I also was impressed with his timeliness in completing the lesson grading." -- Barbara H.
"The instructor was very good. Thank you so much. This is an awesome class. I learned a ton! I truly feel this class gave me the instruction I need to be successful and an edge above my competition in interviewing." -- Judi G.
"The instructor provided feedback on every lesson in a manner that not only offered personal professional opinion but also encouraged me to continue my efforts in educating myself in interviews, perspectives of the interviewee, and navigating my work history, my credentials, my work history and my work ethics." -- Laura B.
"It was very helpful and it will help me ace all my interviews in the future." -- Oksana B.
"Gave great feedback on my work." -- Erika S.
"Course is very interesting and helpful. The instructor is cooperative." -- Neha B.
"It's been many years since I've had to interview for jobs. With the current low economy and high unemployment, I definitely had to update my skills and knowledge about current procedures to be successful. This class has positively provided this advantage, and I feel much more confident to outshine the average candidates to get that job! Thank you for your encouragement, Susan!" -- Lauren B.
"The behavioral interview was most helpful. It seems that this is now the biggest part interviewing today. The video segment that reads the lesson. Having the lesson read aloud made the entire course seem much more like an in person class rather than a dry read." -- Steve S.
"Everything was helpful. It's been years since I've interviewed for a job and this course helped me understand what employers are looking for today should I lose my current job. The instructor was knowledgeable and presented excellent material." -- Dorothy D.
View More Testimonials...