Mastering Sensitivity: Navigating the Globalized Workplace with Empathy and Understanding
In the interconnected world of the 21st century, the workplace is no longer just a physical space confined by four walls. It's a dynamic realm of diverse cultures, beliefs, and backgrounds converging together. To lead, collaborate, and flourish in such an environment, professionals must move beyond mere awareness to true cultural competence. This is where our "Mastering Sensitivity" online training comes into play.
Why This Course?
Navigating diverse workspaces isn't just about tolerance; it's about embracing and celebrating the myriad perspectives that different individuals bring to the table. "Mastering Sensitivity" is meticulously designed to ensure you not only comprehend these differences but can leverage them for organizational success.
Dive Deep into a Comprehensive Curriculum:
Foundation of Cultural Competence: Kick-start your journey by understanding the essence of cultural competence and why it's pivotal in today's global business ecosystem.
Cultural Immersion: Journey through the fascinating world of diverse cultures, exploring their unique traditions, beliefs, and lifestyles.
Beyond Cultural Nuances: Addressing critical aspects such as gender disparities, generational gaps, and the intricacies of the LGBT community, ensuring a holistic sensitivity approach.
Conflict Resolution: Equip yourself with pragmatic tools and strategies to mediate misunderstandings and conflicts, fostering an atmosphere of mutual respect and harmony.
Elevate Communication: Discover the art of effective communication that bridges generational divides, ensuring smoother collaboration across teams of varied age groups.
Practical Application: Through real-life scenarios, simulations, and activities, practice the principles you learn, ensuring they're more than just theoretical knowledge.
Who Should Attend?
Whether you're a fledgling start-up venturing into new markets or a multinational corporation looking to foster a more inclusive environment, this course is tailored for you. Human resource professionals, team leaders, managers, and even individual contributors will find invaluable insights and tools to elevate their professional interactions.
Our Commitment:
Our course doesn't just stop at delivering lessons. We are dedicated to facilitating your journey to mastery. With a plethora of resources, from insightful videos and reading materials to interactive quizzes, we ensure that learning becomes an engaging experience. Join us, and redefine the dynamics of your workplace.
Completely Online
Self-Paced
Printable Lessons
Full HD Video
6 Months to Complete
24/7 Availability
Start Anytime
PC & Mac Compatible
Android & iOS Friendly
Accredited CEUs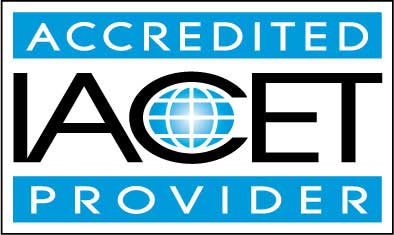 By successfully completing this course, students will be able to:
Describe what diversity and sensitivity training is and why it is important.
Recognize differences and behaviors by looking inward.
Describe facing racial and other prejudices or stereotypes in the workplace and how to react to them.
Identify cultural differences in the workplace and determine how to deal with communication issues.
Describe and recognize gender issues that arise in the workplace.
Discuss disabilities in the workplace.
Identify generational diversity training needs.
Recognize LGBT sensitivity training needs.
Describe processes for resolving conflicts that may arise because of diversity issues in the workplace.
Demonstrate mastery of lesson content at levels of 70% or higher.
Assessment Guide
| Assessment | Points |
| --- | --- |
| Assignment 1 | 2 points |
| An Introduction | 1 points |
| Lesson 1 Exam | 9 points |
| Assignment 2-1 | 2 points |
| Assignment 2-2 | 1 points |
| Assignment 2-3 | 2 points |
| Lesson 2 Exam | 10 points |
| Assignment 3-1 | 2 points |
| Assignment 3-2 | 2 points |
| Lesson 3 Exam | 10 points |
| Assignment 4-1 | 1 points |
| Assignment 4-2 | 1 points |
| Lesson 4 Exam | 10 points |
| Assignment 5-1 | 1 points |
| Assignment 5-2 | 1 points |
| Lesson 5 Exam | 10 points |
| Assignment 6-1 | 1 points |
| Assignment 6-2 | 1 points |
| Lesson 6 Exam | 10 points |
| Assignment 7-1 | 1 points |
| Assignment 7-2 | 1 points |
| Assignment 7-3 | 1 points |
| Lesson 7 Exam | 10 points |
| Assignment 8-1 | 1 points |
| Assignment 8-2 | 2 points |
| Lesson 8 Exam | 9 points |
| Assignment 9-1 | 1 points |
| Assignment 9-2 | 1 points |
| Lesson 9 Exam | 10 points |
| Assignment 10-1 | 2 points |
| Assignment 10-2 | 1 points |
| Assignment 10-3 | 2 points |
| Lesson 10 Exam | 10 points |
| The Final Exam | 43 points |