The most successful organizations and professionals understand that being able to work well with others is critical in today's increasingly diverse workforce. If you have co-workers, employees, or managers who don't share the same beliefs, backgrounds, lifestyles, or traditions, then you – as well as your career – can benefit from our sensitivity training course.
This course will provide you with the following:
· The foundation you need to be culturally competent
· Cultural awareness and a greater understanding of cultural differences
· Enhancement of your cultural sensitivity
· Awareness and a greater understanding of gender differences in the workplace
· Generational training for improving communication between different generations
· An introduction to effectively working with members of the LGBT community
· Tools to reduce misunderstandings and create positive relationships in the workplace
· Knowledge of respectful behaviors that promote harmony with others in the organization
· Skills to resolve conflicts that may arise, as well as strategies to help get the results that are in the best interest of all parties.
· And more.
If your organization is growing and expanding into other countries, or if your staff is becoming more diverse, this training course will offer the insight you need to become more culturally competent. Our informative lessons will provide you the knowledge, understanding, and skills you need as well as provide multiple activities to practice and apply what you've learned.
Completely Online
Self-Paced
Printable Lessons
Full HD Video
6 Months to Complete
24/7 Availability
Start Anytime
PC & Mac Compatible
Android & iOS Friendly
Accredited CEUs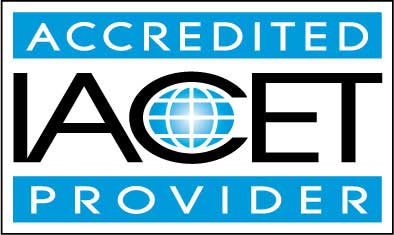 By successfully completing this course, students will be able to:
Describe what diversity and sensitivity training is and why it is important.
Recognize differences and behaviors by looking inward.
Describe facing racial and other prejudices or stereotypes in the workplace and how to react to them.
Identify cultural differences in the workplace and determine how to deal with communication issues.
Describe and recognize gender issues that arise in the workplace.
Discuss disabilities in the workplace.
Identify generational diversity training needs.
Recognize LGBT sensitivity training needs.
Describe processes for resolving conflicts that may arise because of diversity issues in the workplace.
Demonstrate mastery of lesson content at levels of 70% or higher.
Assessment Guide
| Assessment | Points |
| --- | --- |
| Assignment 1 | 2 points |
| An Introduction | 1 points |
| Lesson 1 Exam | 9 points |
| Assignment 2-1 | 2 points |
| Assignment 2-2 | 1 points |
| Assignment 2-3 | 2 points |
| Lesson 2 Exam | 10 points |
| Assignment 3-1 | 2 points |
| Assignment 3-2 | 2 points |
| Lesson 3 Exam | 10 points |
| Assignment 4-1 | 1 points |
| Assignment 4-2 | 1 points |
| Lesson 4 Exam | 10 points |
| Assignment 5-1 | 1 points |
| Assignment 5-2 | 1 points |
| Lesson 5 Exam | 10 points |
| Assignment 6-1 | 1 points |
| Assignment 6-2 | 1 points |
| Lesson 6 Exam | 10 points |
| Assignment 7-1 | 1 points |
| Assignment 7-2 | 1 points |
| Assignment 7-3 | 1 points |
| Lesson 7 Exam | 10 points |
| Assignment 8-1 | 1 points |
| Assignment 8-2 | 2 points |
| Lesson 8 Exam | 9 points |
| Assignment 9-1 | 1 points |
| Assignment 9-2 | 1 points |
| Lesson 9 Exam | 10 points |
| Assignment 10-1 | 2 points |
| Assignment 10-2 | 1 points |
| Assignment 10-3 | 2 points |
| Lesson 10 Exam | 10 points |
| The Final Exam | 43 points |