Online Class: Home Safety
---

$
50.00
no certificate
- OR -
$
75.00
with CEU Certificate*
15

16

11

Students

have taken this course

10

1.0
Protecting Your Home From Hazards
Having a place of your own is exciting and can be seen as a major milestone in life. It doesn't matter if it's a house or an apartment, own or rent, big or small, or where it is--it's yours. Unfortunately, a home can be stressful and carry a lot of responsibilities.
Between the upkeep and maintenance costs, there are a lot safety issues that can bring harm to your home and your family. These hazards can be a product of the environment or from the actions of others. You worry about what you would do if faced with these hazards and wonder if your home is protected.
So what can you do to keep your home safe? This course seeks to answer that very question by providing you with necessary information about the potential hazards your home may face at some point. Some topics will include:
· Natural Disasters--Fires, floods, tornados, and other naturally occurring phenomenon that can wreak havoc to your property.
· Structural Damage--Issues with the materials used in your home and dangers such as lead or asbestos.
· Uninvited Guests--Molds, pests, and burglars; outside forces that you want to keep out of your home as long as possible.
· Prevention and Preparation--What to do when disaster strikes and what actions you can take to keep the damage to a minimum.
Many of the hazards discussed can happen regardless of where you live or what kind of home you have. The information in this course will hopefully provide you with the means to protect your home and help it recover from hazards when they strike. Let's get to it!
Completely Online
Self-Paced
6 Months to Complete
24/7 Availability
Start Anytime
PC & Mac Compatible
Android & iOS Friendly
Accredited CEUs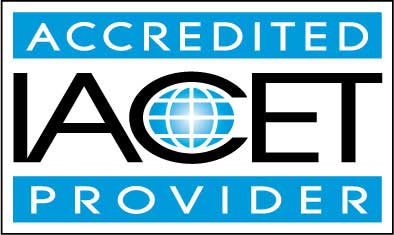 Lesson One - Protecting Your Home From Hazards
Looking at the potential hazards that can harm your home can help you prepare for when disaster strikes.
50

Total Points
Review Article: Home Safety Tools
Take Survey: Reasons for Taking this Course
Complete: Quiz 1
Lesson Two - Fire
In this lesson, you will learn about three different types of fires that may be a threat to your home's safety, what can be done to prevent them, and how to handle the situation when they occur.
50

Total Points
Review 4 Articles: Avoid Electrical Fires At Home; Find and Prevent Electrical Fire Dangers in Your Home; Protecting Your Home From Smoke, Gas, And Fire; How to Prevent Arson in Your Community
Complete: Quiz 2
Lesson Three - Asbestos
This lesson will provide an explanation as to what asbestos is and what it can do to the safety of your home.
50

Total Points
Review 5 Articles: Asbestos.com; Asbestos Exposure and Cancer Risk; Master Photo Guide to Asbestos-containing Products and Materials; How to Identify Asbestos Insulation; How Much Should You Worry About Asbestos in the Home?
Complete: Quiz 3
Lesson Four - Lead
In this lesson, you will learn about the dangers of lead, what forms it can take, how to prevent exposure, and what you can do to get it out of your house.
50

Total Points
Review 4 Articles: Protect Your Family From Lead In Your Home; Conducting a Risk Evaluation for Lead; How to Recognize Symptoms of Lead Poisoning; Recognizing and Preventing Lead Exposure Risks in the Workplace
Complete: Quiz 4
Lesson Five - Mold
This lesson will cover some of the more common types of mold that are found in homes, what they can do, how to prevent them, and how to safely get rid of them.
50

Total Points
Review 4 Articles: A Brief Guide to Mold, Moisture and Your Home; Moisture and Mold Problems: Preventing and Solving Them in Your Home; Mold Types Found In Homes; How to remove on Walls, Ceiling, Windows
Complete: Quiz 5
Lesson Six - Chinese Drywall
In this lesson, you will find information about Chinese drywall, including what it is, what it can do for your home, and how to identify it. As always, information about how to keep it out of your home and how to address it if it is present also will be included.
50

Total Points
Review 4 Articles: How Can I Tell If My Home Has Problem Drywall?; Tests for Defective Drywall; The Telltale Signs of Chinese Drywall; Home buyers need to remain aware of Chinese drywall
Complete: Quiz 6
Lesson Seven ? Water Damage
Depending on where you live, water damage may be one of the most severe hazards that your home may ever face.
50

Total Points
Review 5 Articles: 5 Things You Need to Know About Water Damage; Tips for Cleaning Your Home After Water Damage; What To Do When A Home Suffers From Water Damage; How to Prevent Water Damage; Quick Tips for Preventing Water Damage
Complete: Quiz 7
Lesson Eight - Pests
While the chances that your home will attract some of the pests discussed in this lesson are significantly higher if you live in a rural or suburban area, they can be found deep in the heart of a city.
50

Total Points
Review 4 Articles: Do's and Don'ts of Pest Control; How to Manage Your Winter Pest Problem; What's Causing the Pest Problem in Your Home?; 15 signs of Pest Infestations to Look for When House Hunting
Complete: Quiz 8
Lesson Nine - Corrosion
This lesson will cover information about corrosion, including what it can affect, how it develops, and what you can do to both stop and prevent it.
50

Total Points
Review 4 Articles: Corrosion Control; Why Metals Corrode; Fluoridation of Drinking Water and Corrosion of Pipes in Distribution Systems Fact Sheet; Corrosion in the Home Environment
Complete: Quiz 9
Lesson Ten - Sewage And Septic
Often viewed as separate from other water-related problems, hazards caused by sewage and septic issues can bring about a lot of unexpected damage to your home and property.
50

Total Points
Review 5 Articles: Septic System Failure Causes Sewage Backup in House; Septic vs Sewer: What You Need to Know; How To Buy Your Country Dream ...Without Having A Nightmare! Sewage Issues; 10 Symptoms of a Damaged Sewer Pipe; Diagnose and Fix Clogged Drains and Septic System Backups
Complete: Quiz 10
Lesson Eleven - Earthquake
In this lesson, you will learn about earthquakes and what dangers they pose to your home's safety.
50

Total Points
Review 4 Articles: Earthquake Safety at Home; Earthquake Safety Tips; Tips To Make Your Home Earthquake Ready; The Science of Earthquakes
Complete: Quiz 11
Lesson Twelve - Wind Damage
In this lesson, we will look at the different forms wind can take on to damage your home and what protective actions you can do.
50

Total Points
Review 5 Articles: 6 Tips to Protect Your Home from Wind Damage; Know what's covered before the storm hits; General Storm Damage Faq's; What causes tornadoes?; What causes hurricanes?
Complete: Quiz 12
Lesson Thirteen - Gas Leaks
The wide spread usage natural gases, the full extent of which most people are unaware of, means that leaks are a very real and possible threat.
50

Total Points
Review 2 Articles: Gas leaks: how to prevent and detect a leak; How to Spot Signs Of a Gas Leak
Review Video: How to Check for Gas Leaks In a Home : Home Safety
Complete: Quiz 13
Lesson Fourteen - Other Safety Issues
Some hazards can be unpredictable, everyday occurrences that can happen anywhere and to anyone. However, their commonplace nature does not mean that you should just brush them off as non-issues.
50

Total Points
Review 4 Articles: Preventing the Top 5 Most Fatal Home Accidents; If you're unhappy about poor service; Burglary Can Leave Emotional Scars : Anger, Fear May Be More Damaging Than Material Loss; Top 10 Tips to Help Prevent Theft and Break-Ins
Complete: Quiz 14
Lesson Fifteen - Additional Resources
This final lesson will discuss two additional resources that you can use to protect your home from hazards. They are disaster relief and assistance agencies, and insurance options.
400

Total Points
Review 3 Articles: FEMA; American Red Cross; Ready Campaign
Take Poll: End of Course Poll
Take Survey: Course Comments
Take Survey: Program Evaluation Follow-up Survey (End of Course)
Complete: Quiz 15
Complete: The Final Exam
By successfully completing this course, students will be able to:
Describe in general what home safety constitutes and why it is necessary to do.

Describe home safety strategies you can use for fire.

Describe home safety strategies you can use for asbestos.

Describe home safety strategies you can use for lead.

Describe home safety strategies you can use for mold.

Describe home safety strategies you can use for Chinese drywall.

Describe home safety strategies you can use for water damage.

Describe home safety strategies you can use for pests.

Describe home safety strategies you can use for corrosion, sewage, and septic.

Describe home safety strategies you can use for natural disasters, and

Demonstrate mastery of lesson content at levels of 70% or higher.
Additional Course Information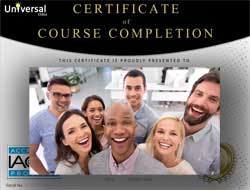 Document Your Lifelong Learning Achievements

Earn an Official Certificate Documenting Course Hours and CEUs
Verify Your Certificate with a Unique Serial Number Online
View and Share Your Certificate Online or Download/Print as PDF
Display Your Certificate on Your Resume and Promote Your Achievements Using Social Media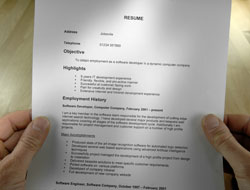 Course Title:
Home Safety
Lessons Rating:
5.0 / 5 Stars (309 votes)
Languages:
English - United States, Canada and other English speaking countries
Course Type:
How To (Self-Paced, Online Class)
Grading Policy:
Earn a final grade of 70% or higher to receive an online/downloadable CEU Certification documenting CEUs earned.
Assessment Method:
Lesson assignments and review exams
Duration:
Continuous: Enroll anytime!
Choose Your Subscription Plan