Call Center Management
---

$
50.00
no certificate
- OR -
$
75.00
with CEU Certificate*
13

18

597

Students

have taken this course

6

0.6
Customer relationships are the cornerstone of every business. Businesses today require considerable communication to ensure high quality customer care from the beginning to the end of a sale. Call centers are significant in creating and maintaining successful, positive customer relationships. High quality customer care and service will result in high customer retention as well as encourage the purchasing of additional products and services.
In this course, we take a closer look at customer service and the overall customer experience of call centers. A well conceived and well executed call center can make all the difference, reinventing businesses by building and cementing successful customer relationships.
The goal of this course is to offer comprehensive information about the customer service aspect of call centers that would appeal to any aged individual needing this information for a variety of motives (academic, professional or personal reasons).
How many times have you called a company in the last year and been forced to either listen to "holding" music for what feels like decades in lost time when you could be doing so many other things?
Despite this clear preference on the part of consumers, so many businesses fail to respond adequately in a timely fashion or end up making changes too late. Outstanding service will make the grade with consumers much more than anything else, ultimately driving customer loyalty, retention, and sales.
Almost every business today offering a suite of products and services for a large consumer base realizes the importance of having great customer relationships. Customer service via call centers is a significant part of this process, and building powerful, positive customer experiences requires efficiency, quality, expertise, and immediacy. Customers today have more powerful opinions voiced in reviews, blogs, and social media than ever before. Negative reviews can have a strong impact on a company's sales. Nurturing positive customer relationships requires not only delivering a high quality product or service but also offering high quality customer care and service from the beginning to the end of that sale and, subsequently, when the customer returns for another purchase.
Customer service thus is integrally linked to customer satisfaction, which in turn is linked to company profits and company success. Hence, a plan for creating positive customer experiences through multiple touch points in which the customer interacts with the company's brand, product, or services is not only desirable today but necessary.
An essential part of the customer experience is customer service or how a customer's immediate questions and concerns are addressed by the company. This is most evident in telephone and in-store customer service. Telephone services are usually allocated to call centers and hence planning highly functional call centers that place customers as their first priority will succeed in winning the loyalty of customers who feel heard, cared for, and understood.
Despite the automation of business today, with globalization and technology improvements, business at its core remains a fundamental exchange between people, the buyer and seller, in what is ultimately a relationship built on mutual trust and cooperation. Hence, businesses that realize the importance of these relationships from end to end through every aspect are more likely to build successful companies for the long term.
In this course, we take a closer look at all the major aspects of a high-performing call center. Call centers are important links in the life cycle of customer relationships. Building, training, and running a high-performing call center requires careful planning and a clear definition of your goals.
This ranges from site selection and location to labor costs, hiring staff, technology, and training. By investing the time, effort, and resources to recruit, hire, and train the right staff, you can build a call center or several call centers that are highly knowledgeable about your company, its products and services; and have the kind of passion and enthusiasm for their work that high-performing employees have. This in turn strengthens morale, improves customer relationships and connection, and accelerates customer satisfaction. Learn how to transform your business by cementing positive customer relationships.
Businesses that create and maintain well-conceived call centers are able to nurture and sustain highly satisfying customer relationships for the long term.
Completely Online
Self-Paced
6 Months to Complete
24/7 Availability
Start Anytime
PC & Mac Compatible
Android & iOS Friendly
Accredited CEUs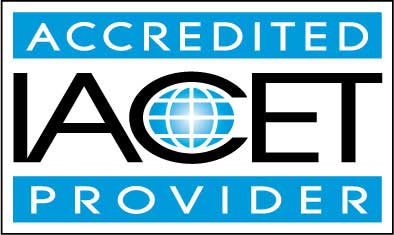 Lesson 1: Introduction
The survey revealed that most customers showed a clear annoyance at this frequently used response on customer service calls: "Your call is important to us. Please continue to hold."
15

Total Points
Lesson 1 Video
Take Survey: Reasons for Taking this Course
Complete: Lesson 1 Assignment
Complete Exam: Lesson 1 - Introduction
Lesson 2: Site Selection
In this lesson, we take a look at what a typical call center entails and then discuss important factors in building a high quality call center in an optimal location affordably.
18

Total Points
Lesson 2 Video
Review Article: Site selection- coming home article
Complete: Lesson 2 Assignment
Complete Exam: Lesson 2 - Site Selection
Lesson 3: Call Center Technology
Call center technology includes a wide range of telecommunications hardware and software.
19

Total Points
Lesson 3 Video
Review 3 Articles: A Lifecycle Practice for Attrition; Voice Broadcast and IVR Solutions; Top 10 call center technology must-haves
Complete: Lesson 3 Assignment
Complete Exam: Lesson 3 - Call Center Technology
Lesson 4 - People
In recruiting call center agents, there are several key competencies to look for.
9

Total Points
Lesson 4 Video
Review Article: Hiring and Training For the Call Center
Complete Exam: Lesson 4 - People
Lesson 5: Leadership and Management
This lesson will focus on the essential leadership skill in management positions.
20

Total Points
Lesson 5 Video
Review 2 Articles: Building And Managing Call Center Teams; How to Manage a Call Center
Complete: Lesson 5 Assignment
Complete Exam: Lesson 5 - Leadership and Management
Lesson 6: Training
This lesson will discuss several popular and effective methodologies in use today by top-performing call centers for agent training.
20

Total Points
Lesson 6 Video
Review 2 Articles: ICMI Tutorials: Manual for Creating a Training Strategy and Evaluating Effectiveness; Successful Coaching Strategies: "On-The-Fly" Coaching
Complete: Lesson 6 Assignment
Complete Exam: Lesson 6 - Training
Lesson 7: Operations
This lesson will discuss types of operational systems that should be in place to run a call center.
9

Total Points
Lesson 7 Video
Review Article: Comparison of CRM Systems
Complete Exam: Lesson 7 - Operations
Lesson 8: Metrics
It is now even more important that call center managers determine and accomplish their strategic goals in today competitive service-oriented economy. This lesson will discuss key performance indicators.
9

Total Points
Lesson 8 Video
Review Article: Call Center Metrics: Best Practices in Performance Measurement and
Complete Exam: Lesson 8 - Metrics
Lesson 9: Remote or Work-at-Home Agent
In recent years, the work at home or remote agent has gained in popularity among all service industries. This lesson will discuss the advantages and disadvantages associated with this type of service for businesses.
10

Total Points
Lesson 9 Video
Review Article: Managing remote call center agents: 14 best practices
Complete Exam: Lesson 9 - Remote or Work at Home Agent
Lesson 10: Outsourcing
When you are looking for a call center outsourcing partner, it is important to consider different requirements that you will have, ranging from size to services, training, technology, experience, cost and other factors.
7

Total Points
Lesson 10 Video
Review 2 Articles: Call Center Outsourcing; Opinion Article: Outsourced Call Centers Return, To U.S. Homes
Complete Exam: Lesson 10 - Outsourcing
Lesson 11: Disaster Planning
In addition to managing a call center's daily operations, it is important to have a disaster and contingency plan for any organization that involves resources, equipment, and people.
10

Total Points
Lesson 11 Video
Review 2 Articles: Call center disaster recovery plan checklists; Keeping the lines open when disaster hits the call center
Complete: Lesson 11 Assignment
Lesson 12 - Building a World Class Call Center
A manager of a call center must be well-informed about all the laws, parameters, and regulations of your industry affecting your call center. This lesson will discuss the importance of many of these issues.
10

Total Points
Lesson 12 Video
Complete Exam: Lesson 12 - Building a World Class Call Center
Conclusion
Conclusion
48

Total Points
Lesson 13 Video
Take Poll: Your Opinion Matters: Course Rating
Take Survey: Program Evaluation Follow-up Survey (End of Course)
Complete: The Final Exam
By successfully completing this course, students will be able to:
Describe what a call center is and what managing one involves.

Describe site selection and call center technology

Summarize leadership and management skills necessary and the people you should surround and interact with.

Describe call center staff training issues.

Summarize daily operations of call centers.

Describe the importance of metrics in a call center and how to use these metrics effectively..

Summarize remote or work-at-home agents of a call center.

Identify when outsourcing the call center should be considered.

Summarize disaster planning processes.

Describe methods of building a world class call center, and

Demonstrate mastery of lesson content at levels of 70% or higher.
Additional Course Information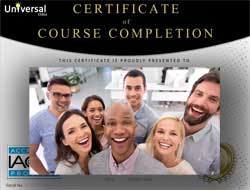 Document Your Lifelong Learning Achievements

Earn an Official Certificate Documenting Course Hours and CEUs
Verify Your Certificate with a Unique Serial Number Online
View and Share Your Certificate Online or Download/Print as PDF
Display Your Certificate on Your Resume and Promote Your Achievements Using Social Media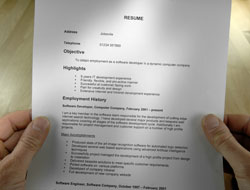 Course Title:
Call Center Management
Lessons Rating:
4.7 / 5 Stars (691 votes)
Languages:
English - United States, Canada and other English speaking countries
Course Type:
How To (Self-Paced, Online Class)
Grading Policy:
Earn a final grade of 70% or higher to receive an online/downloadable CEU Certification documenting CEUs earned.
Assessment Method:
Lesson assignments and review exams
Instructor:
UniversalClass Staff Instructors
Duration:
Continuous: Enroll anytime!
Choose Your Subscription Plan