Online Class: Successfully Networking Your Career
This course will show you how to build a professional network and how to make sure these connections add value to your career.
---

$
70.00
no certificate
- OR -
$
95.00
with CEU Certificate*
Start Right Now!
$95.00
(with CEU Certificate)
---
Taking multiple courses? Save with our
platinum program
.
10

12

432

Students

have taken this course

3

0.3
When you're ready to build your professional network, you need to know how to navigate the ever-changing tools available online and in-person. This course will show you how to build a professional network and how to make sure these connections add value to your career.
This course is designed for the person who is new to networking or who needs spend more energy on building their network but not sure how and where to start.
We will cover the following topics:
1. What is Networking?
2. The Benefits of Networking
3. Quality vs. Quantity in Networking
4. Networking for New Opportunities
5. Networking for Professional Partnerships
6. Local and In-Person Networking
7. Online Networking
8. How Introverts Can Network
9. Maintain Your Connections
10. Long-Term Networking Strategies
This course will show you how to organize the information you need in one place so that you can start building your connections immediately. In addition, you will also have access to a resources page that will allow you to explore the process of networking online or in recent publications. The more information you have, the more you will be able to be a leader in your network.
While selling to others can increase your income, building lasting and meaningful professional relationships is what works better in today's connected marketplace. Are you networking as effectively as you should be?
Course Motivation
What Is Networking?

Business has changed, and there's no going back to the way things were. Before the advent of the Internet, business used to be done with a handshake. You would meet people while you were working, or you would meet them through friends and family, or even work connections.
But today, when businesses are spread out all over the world, you can't simply wait to shake someone's hand, and you can't limit yourself to the people in your local area.
Instead, you need to make networking a part of your everyday activities.
This isn't the most comfortable skill for many people to master – networking. It takes time, it takes energy, and it requires you to interact with people more than you may have thought to do in the past.
However, networking is still as crucial to the long-term health of your business as it was in the past. You need to be ready to get out there and meet new people in order to flourish as a business owner, an employee, and even as a customer.
The Basics of Networking
When you talk about networking professionally, this means any and all activities related to meeting with others in your industry. These people might be colleagues, they might be potential clients, or they might be present clients.
Networking is the process in which you meet and build relationships with others. You might network by:
Talking to others wherever you are – Even if you're just out and about in your daily errands, you might come upon someone who can help you in your networking goals.
Meeting at industry events – Industry events, such as trade shows, can be a great place to meet up with people who are also networking. Together, you can gather contacts and help each other out in the future.
Sharing social media connections – Using pages like Facebook, LinkedIn, and even Twitter can help to create strong relationships between industry leaders.
Speaking to others at work – While you might be someone who likes to focus on work, the more you can talk with others in your workplace, the more you will become memorable to those who might call on you in the future.
Reaching out to people in the local area – For smaller businesses, networking and getting local support is a great way to ensure you are being noticed, and that your reputation is one that appeals to others.
Anywhere you can find someone who might benefit your company, your job, or your career, that's a place where you can network.
You begin networking by finding out where the ideal people to connect to are. Then you go to those places (i.e. public events, social media, etc.). You start a conversation with someone. From there, you might keep in contact with them, to see if you can help them, or if they can help you.
And what happens next depends on the type of connection you have and what your individual goals might be. Some connections end up looking to each other for resources, or they might try to get the other hired at their company.
Others might find networking is helpful for simply staying up to date on the latest industry trends and ideas.
Still others find that networking is a way to find new clients, and to keep older clients happy.

What you get out of networking is truly what you put into it. The more energy you put in, the more results you will reap. And the good news is that you don't have to spend hours or become a completely different person in order to make networking progress.
You just need to think proactively, and you need to think about your bigger goals.
The Right Skills for Networking

One of the many reasons why people don't particularly like to network is that they feel they need to be extroverted in a way that may not come naturally. While this is certainly true for those who are more introverted, it's not necessary for you to be the life of the party.
Instead, these tips and skills are helpful when you are networking:
Have a clear idea who you want to meet. – It can be helpful to know that networking is more about quality than about quantity (which we'll cover in the next lesson). To keep networking simple, try making up a description of the person who is going to benefit you most in your networking activities and goals. This way, you will only need to meet those people, and not just spread yourself out to as many people as possible.
Prepare a list of questions to ask. – The more prepared you can be when you're networking, the better. If you have a list of questions a person can answer, this will help you get a conversation started, and everyone likes to talk about themselves, so it will make your side of the conversation easier too. (And what you might want to keep in mind is that most people aren't all that comfortable networking, so the more work you do to make things easier, the more the other party will be happy you did.)
Be open to meeting new people. – What you may not remember as you become anxious or uncomfortable about meeting others is that the more open you are, the easier it will be. If you focus on the idea or the goal of meeting as many new people as possible, you will begin to see this process as fun and exciting. If you're a numbers type of person, you can even create goals for yourself – and then see how you improve, as you continue to meet new connections.
Realize every person you meet might have an opportunity for you. – As strange as it might sound, thinking that each new connection you have might lead to something great is often the best motivator. When you can look at meetings and networking events as places where you can connect with someone who might be beneficial to you, you will see the value. When you see the value, it can make a chore much less of a burden than it may have seemed before.
The more you get out there and attempt networking, the more you will become comfortable with it. While it may not be your favorite thing to do, it will become something you can manage – especially with a lot of practice.

You're Not Alone…and It's Not Always About Sales

Everyone in the business world, and beyond, is realizing they need to reach out to others if they want to be effective in their industry. While it might seem as though you're the only person who is facing networking anxiety or challenges, you certainly are not.
Instead, think about how many people are in the same position as you are. And when you talk to them, point out that these situations can be uncomfortable and uneasy. Though they may not laugh at the ridiculousness, they might also be relieved you said something. After all, you're not alone and the more relaxed you can make these encounters, the better everyone will feel in the end.
Remember, it's not so much that you're trying to sell yourself as a good person with whom to network, but rather you're trying to connect with someone in a positive and productive way. Another way to put this is that each networking opportunity is not just for you; the other person in the conversation can also benefit from what is happening, which makes this worth your while, if not necessary for success.
Summary
Networking is the process in which you connect with others in your industry or people you want to bring into your industry or company. These connections can include prospects, clients, colleagues, or outside professionals who might have a way to support your future endeavors.

Completely Online
Self-Paced
Printable Lessons
Full HD Video
6 Months to Complete
24/7 Availability
Start Anytime
PC & Mac Compatible
Android & iOS Friendly
Accredited CEUs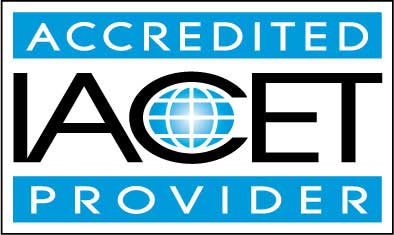 Lesson 1: What Is Networking?
This lesson will introduce the world of networking. Additional lesson topics: Improve Your Networking Skills
12

Total Points
Lesson 1 Video
Lesson discussions: Reasons for Taking this Course
Complete Assignment: Motives for Taking this Course
Assessment: Lesson 1 Exam
Lesson 2: The Benefits of Networking
There are a number of benefits to professional networking some that you probably know and some that may be new to you. Additional lesson topics: Benefits of Networking; The Advantages of Networking
10

Total Points
Lesson 2 Video
Assessment: Lesson 2 Exam
Lesson 3: Quality vs. Quantity in Networking
For many, networking can become a question of whether its better to focus on quality or quantity, when looking for connections. Additional lesson topics: 10 Tips to Improve the Quality of Your Networking
10

Total Points
Lesson 3 Video
Assessment: Lesson 3 Exam
Lesson 4: Networking for New Opportunities
It is good to know that you can easily use a network to find new ways to work, to connect, and to run a business. All you need to know is how to prepare yourself, how to reach out, and how to avoid the common mistakes. Additional lesson topics: Networking Opportunities
10

Total Points
Lesson 4 Video
Assessment: Lesson 4 Exam
Lesson 5: Networking for Professional Partnerships
Professional connections can often lead to collaboration and new ideas, but it takes work to ensure the relationship is strong.
10

Total Points
Lesson 5 Video
Assessment: Lesson 5 Exam
Lesson 6: Local and In-Person Networking
This lesson will discuss to value of local networking. The more you can build local networks, the more you can keep profits and money in the area, which strengthens the community. Additional lesson topics: Tips to Succeed With In-Person Networking
10

Total Points
Lesson 6 Video
Assessment: Lesson 6 Exam
Lesson 7: Online Networking
This lesson will discuss how to make effective use of the user-friendly tools in online networking. Additional lesson topics: 8 Alternatives to LinkedIn for All Your Professional Networking Needs; How to Master Non-Awkward, Effective In-Person Networking; There's a Right Way to Do Online Networking
10

Total Points
Lesson 7 Video
Assessment: Lesson 7 Exam
Lesson 8: How Introverts Can Network
This lesson will discuss how networking can be done by both introverts and extroverts. Additional lesson topics: The Introvert's Survival Guide to Networking
10

Total Points
Lesson 8 Video
Assessment: Lesson 8 Exam
Lesson 9: Maintain Your Connections
This lesson will discuss the importance of maintaining your networking connections. Additional lesson topics: 5 Tips on How to Maintain Your Network of Contacts Now That You?ve Found a New Job; Ways to Build and Maintain Your Professional Network
10

Total Points
Lesson 9 Video
Assessment: Lesson 9 Exam
Lesson 10: Long-Term Networking Strategies
Since connecting with others might look different in the future, you will want to think more about what your overall goals might be, and then seek out opportunities to reach those goals. Additional lesson topics: Networking Success Strategies -- Building Lasting Relationships Brings Networking Success
60

Total Points
Lesson 10 Video
Lesson discussions: What do you think about this course?; Course Comments; Program Evaluation Follow-up Survey (End of Course)
Assessment: Lesson 10 Exam
Assessment: The Final Exam
By successfully completing this course, students will be able to:
Define what networking is.
Define the benefits of networking.
Define quantity means in networking.
Describe techniques for networking for new opportunities.
Describe networking for professional partnerships.
Describe processes for local and in-person networking.
Define online networking.
Recognize how introverts can network.
Summarize methods for maintaining your connections.
Determine long-term networking strategies.
Demonstrate mastery of lesson content at levels of 70% or higher.
Additional Course Information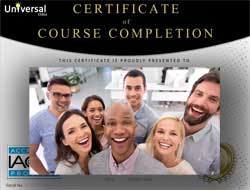 Document Your Lifelong Learning Achievements

Earn an Official Certificate Documenting Course Hours and CEUs
Verify Your Certificate with a Unique Serial Number Online
View and Share Your Certificate Online or Download/Print as PDF
Display Your Certificate on Your Resume and Promote Your Achievements Using Social Media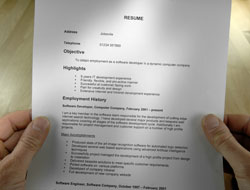 Course Title:
Successfully Networking Your Career
Lessons Rating:
4.5 / 5 Stars (200 votes)
Languages:
English - United States, Canada and other English speaking countries
Availability:
This course is online and available in all 50 states including: California, Florida, Georgia, Illinois, New York, Pennsylvania, Ohio, Texas, and Washington.
Course Type:
Self-Paced, Online Class
Grading Policy:
Earn a final grade of 70% or higher to receive an online/downloadable CEU Certification documenting CEUs earned.
Assessment Method:
Lesson assignments and review exams
Course Fee:
$95.00 U.S. dollars
Choose Your Subscription Plan
"I thought the course was a great refresher in networking and included helpful tips." -- Joseph C.
"Successfully learned a lot!" -- Eleni M.