Memory is one of the most basic and important functions of the human brain. In fact, without memory we can't learn. Most people think of memory as how we recall past events, but it is also the building blocks for almost everything we do in the present and future. Our memories provide us with a sense of our own personality and give us the information we need to function properly in the everyday world. Communication, problem solving and relationships all rely to some extent on memories that we use to inform us as we take action.
Of course, our brains can't remember everything. Brains simply don't have the capacity; if they tried to remember everything we experienced, there wouldn't be room for anything else. Involuntary muscle function, thought processes, the senses and numerous other activities would be crowded out. There are dozens of variables that affect how much we remember, how long we retain it and whether we can recall it. Fortunately, we can learn ways to improve how much we remember and enhance how long we remember it.

---

This course will explain how memory works, and will also cover these topics:
Strategies to improve Memory
Peg Memory Systems
The Loci Method
Memorizing Numbers
Mnemonics
SCAD: Learning to Become an 'Expert Witness'
Faces and Names
Powerful Public Speaking
Everyday Memory Aids
The class is self-paced and you can take it when it fits your schedule. So why not join and learn how to maintain a healthy memory and learn some memory improvement strategies!
Completely Online
Self-Paced
Printable Lessons
Full HD Video
6 Months to Complete
24/7 Availability
Start Anytime
PC & Mac Compatible
Android & iOS Friendly
Accredited CEUs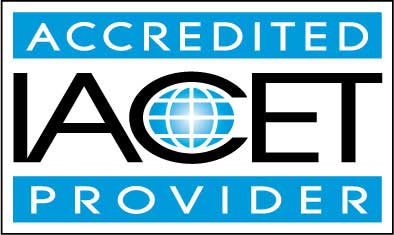 By successfully completing this course, students will be able to:
Describe how memory works.
Summarize healthy habits and memory.
Describe Peg Memory Systems.
Describe the loci method.
Demonstrate memorizing numbers.
Describe mnemonics.
Define and use SCAD.
Describe techniques for remembering faces and names.
Summarize everyday memory aids.
Demonstrate mastery of lesson content at levels of 70% or higher.
Assessment Guide
| Assessment | Points |
| --- | --- |
| An Introduction | 1 points |
| Lesson 1 Exam: How Memory Works | 9 points |
| Lesson 2 Exam: Healthy Habits and Memory | 10 points |
| Lesson 3 Exam: Variety: Say It, Write it, Do It! | 9 points |
| Lesson 4 Exam: Peg Memory Systems | 7 points |
| Lesson 5 Exam: The Loci Method | 6 points |
| Lesson 6 Exam: Memorizing Numbers | 11 points |
| Lesson 7 Exam: Mnemonics | 10 points |
| Lesson 8 Exam: SCAD: Learning to Become an "Expert Witness" | 9 points |
| Lesson 9 Exam: Faces and Names | 8 points |
| Lesson 10 Exam: Powerful Public Speaking | 10 points |
| Lesson 11 Exam: Everyday Memory Aids | 8 points |
| The Final Exam | 15 points |