Online Class: Microsoft Project Level 1
This comprehensive course designed for both novices and experienced users to master Microsoft Project, a widely-used project management software, enhancing their management skills with its latest features. It emphasizes the importance of task management in projects across various industries, with MS Project as a key tool for achieving better project outcomes.
---

$
70.00
no certificate
- OR -
$
95.00
with CEU Certificate*
Start Right Now!
$95.00
(with CEU Certificate)
---
Taking multiple courses? Save with our
platinum program
.
18

20

241

Students

have taken this course

9

0.9
Welcome to "Microsoft Project Level 1," a comprehensive course designed to equip professionals with the skills and knowledge to efficiently utilize Microsoft Project, a leading project management software. This course is tailored to both novices and experienced users aiming to enhance their project management capabilities. We offer a detailed exploration of the latest features and techniques in Microsoft Project, ensuring our participants are adept at navigating and maximizing the software's potential.
As of the latest data, Microsoft Project is utilized by a multitude of companies worldwide, streamlining project management processes across various industries. For instance, a recent study showed that the use of project management software like Microsoft Project can increase project efficiency by up to 45%. In a real-world scenario, a construction firm used Microsoft Project to manage a large-scale building project, resulting in a 30% reduction in project completion time and a significant decrease in resource wastage.
Defining Project Management: Project management is the backbone of successful project execution. It encompasses the orchestration of resources, time, and costs to achieve specific goals. For example, a tech company recently managed a complex software development project using Microsoft Project, integrating various teams and tasks efficiently to launch the product ahead of schedule.
In this course, you will learn the nuances of managing costs, time, and scope within MS Project. We delve into case studies where effective cost management led to increased profitability, precise time management resulted in timely project completions, and meticulous scope management ensured project deliverables met the highest quality standards.
Understanding Projects: Projects are temporary endeavors aimed at creating unique products or services. In our course, we emphasize the importance of task management within projects, using examples from industries like marketing, where tasks range from research to campaign execution. MS Project aids in breaking down these tasks, allowing for efficient management and resource allocation.
This course will be an invaluable addition to your professional toolkit, empowering you with the proficiency to manage projects more effectively using Microsoft Project.
Completely Online
Self-Paced
Printable Lessons
Full HD Video
6 Months to Complete
24/7 Availability
Start Anytime
PC & Mac Compatible
Android & iOS Friendly
Accredited CEUs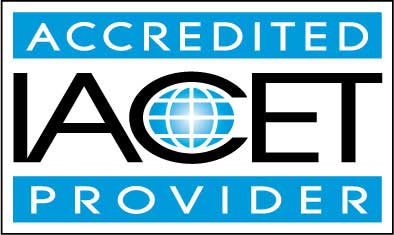 Lesson 1: Mastering Project Management with Microsoft Project
In this introductory lesson, delve into the capabilities of Microsoft Project as a dynamic project management tool. Discover how it can streamline workflow and optimize project planning for businesses and freelancers. This module sets the foundation for effective project management using Microsoft Project. Additional lesson topics: The Project Management Life Cycle; New Features of MS Project; MS Project Software
21

Total Points
Lesson 1 Video
Lesson discussions: Why Learn Microsoft Project?
Complete Assignment: Course Introduction and Goals
Assessment: Lesson 1 Quiz
Lesson 2: Navigating the MS Project Interface and Initial Setup
Embark on your journey with Microsoft Project by learning how to install and configure the workspace. This lesson covers the essentials of starting with Project, including interface navigation, setting preferences, and understanding the layout for maximum efficiency in project management. Additional lesson topics: Customize the Quick Access Toolbar; Create a project in Project
20

Total Points
Lesson 2 Video
Assessment: Lesson 2 Quiz
Lesson 3: Crafting Comprehensive Project Charters and Scope Statements
Learn the art of creating detailed project charters and scope statements in Microsoft Project. This session emphasizes the importance of planning and organizing before diving into the software, ensuring a clear overview of project timelines and costs for effective management. Additional lesson topics: How to Use Backlogs and Tasks; Understanding Project Scope
20

Total Points
Lesson 3 Video
Assessment: Lesson 3 Quiz
Lesson 4: Efficient Task Scheduling and Gantt Chart Mastery
Dive into the core functionalities of task scheduling, note-taking, and Gantt chart utilization in Microsoft Project. This lesson provides insights into best practices for managing project tasks and timelines, ensuring accurate progress tracking and efficient workflow management. Additional lesson topics: Task Types; How to Split a Task; Working with Gantt Charts; Formatting the Gantt Chart
20

Total Points
Lesson 4 Video
Assessment: Lesson 4 Quiz
Lesson 5: Exploring the Power of Project Views
Uncover the diverse range of viewing options within Microsoft Project. Learn how different views can offer unique insights into your projects, helping you manage tasks and resources more effectively and visualize data in various formats, from worksheets to charts. Additional lesson topics: Creating Views in MS Project; Understanding Project Schedules
20

Total Points
Lesson 5 Video
Assessment: Lesson 5 Quiz
Lesson 6: Leveraging Microsoft Project's Calendar for Optimal Planning
This lesson focuses on the comprehensive calendar features of Microsoft Project. Understand how to set and customize various calendars (Base, Project, Task, Resource) to align with your project plans, and explore how to effectively manage resources through this tool. Additional lesson topics: Setting Work Days and Times in MS Project; Project Calendar Holidays; Creating a New Base Calendar
20

Total Points
Lesson 6 Video
Assessment: Lesson 6 Quiz
Lesson 7: Streamlined Project Organization and Task Management
Tackle the challenge of managing extensive task lists in Microsoft Project. Learn strategies for organizing tasks in a Gantt Chart view, enhancing efficiency and project team performance through effective task management techniques. Additional lesson topics: Managing Subtasks and Summary Tasks; MS Project Cheat Sheet
20

Total Points
Lesson 7 Video
Assessment: Lesson 7 Quiz
Lesson 8: Advanced Task Management: Types and Milestones
Advance your skills in task management with an in-depth look at various task types, such as Fixed Duration, Units, and Work. This lesson equips you with the knowledge to effectively manage project milestones and track progress within Microsoft Project. Additional lesson topics: Setting Task Deadlines; Setting Constraints on Tasks; Changing Default Task Options
20

Total Points
Lesson 8 Video
Assessment: Lesson 8 Quiz
Lesson 9: Managing Project Assignments, Constraints, and Dependencies
Explore the intricacies of task relationships in Microsoft Project, focusing on assignments, constraints, and dependencies. Understand how to establish and manage timing relationships to ensure smooth project scheduling and task sequencing. Additional lesson topics: Understanding Project Predecessors; More About Gantt Charts; Linking Project Tasks
10

Total Points
Lesson 9 Video
Assessment: Lesson 9 Quiz
Lesson 10: Resource Allocation and Management Fundamentals
Learn the crucial aspect of adding, managing, and assigning resources in Microsoft Project. This lesson delves into the types of resources and their impact on task completion, deadlines, and budget, providing strategies for optimal resource allocation. Additional lesson topics: Adding Project Resources; Setting Up Project Resources
20

Total Points
Lesson 10 Video
Assessment: Lesson 10 Quiz
Lesson 11: Advanced Resource Management Techniques
Elevate your resource management skills by ensuring your projects are adequately resourced. This session covers strategies for balancing resource allocation, avoiding overscheduling, and aligning resources with task requirements for efficient project execution. Additional lesson topics: Effectively Managing Resources; How to Assign People to Tasks
22

Total Points
Lesson 11 Video
Assessment: Lesson 11 Quiz
Lesson 12: Effective Project Tracking: Work, Hours, and Duration
Discover how to utilize Microsoft Project's tools for tracking work, hours, and project durations. Learn to leverage automation features for accurate project monitoring and management, utilizing both current and specified dates for detailed project oversight. Additional lesson topics: Updating Work on a Project; Status Dates in Project Reporting; How to Automatically Calculate a Task Duration
20

Total Points
Lesson 12 Video
Assessment: Lesson 12 Quiz
Lesson 13: Enhanced Communication and Reporting with MS Project
This lesson reviews the critical role of staying updated and responsive in project management. Learn how Microsoft Project aids in monitoring task completions, resource issues, and their impacts on deadlines, ensuring you're always prepared to take action. Discover strategies for effective communication and progress tracking, pivotal in steering projects towards success. Additional lesson topics: Rescheduling Project Tasks; How to Use MS Project to Communicate; Reviewing Project Task Progress; How to Update Tasks Quickly
20

Total Points
Lesson 13 Video
Assessment: Lesson 13 Quiz
Lesson 14: Mastering Baselines and Advanced Project Organization
In this lesson we'll focus on understanding and utilizing baselines in Microsoft Project. A baseline is akin to an architectural blueprint, serving as a reference for tracking actual project work. This lesson explores the creation, updating, and strategic use of baselines, interim plans, and techniques for efficient filtering and sorting to enhance project management efficiency. Additional lesson topics: Creating and Updating Project Baselines; Setting and Saving Project Baselines
20

Total Points
Lesson 14 Video
Assessment: Lesson 14 Quiz
Lesson 15: Personalizing Project Interfaces and Templates
We'll guide you through the process of tailoring Microsoft Project's interface. Learn how to adjust the program's aesthetics and functionality to align with your preferences and project requirements. This lesson teaches you to format screen elements and create personalized templates, maximizing the software's utility and your productivity. Additional lesson topics: Using the Timescale; Customizing Microsoft Project; Changing Date Formats
20

Total Points
Lesson 15 Video
Assessment: Lesson 15 Quiz
Lesson 16: Advanced Reporting Techniques in MS Project
This lesson explores the comprehensive reporting capabilities of Microsoft Project. Discover how to create, customize, and execute detailed reports that provide insights into costs, task progress, and overall project health. Learn to interpret and present these reports effectively, turning data into actionable intelligence for project success. Additional lesson topics: Status Reporting; Project Reporting Features; How to Create a Project Report
20

Total Points
Lesson 16 Video
Assessment: Lesson 16 Quiz
Lesson 17: Resource Optimization and Project Integration
In this lesson we'll focus on advanced resource management and project consolidation. Learn to create shared resource pools and update assignments across multiple projects, enhancing efficiency and collaboration. This lesson provides insights into effective resource engagement, workload management, and the strategic consolidation of project plans. Additional lesson topics: Viewing Resource Workloads and Availability; Understanding Resource Engagements; Creating and Sharing Resource Pools
20

Total Points
Lesson 17 Video
Assessment: Lesson 17 Quiz
Lesson 18: Advanced Techniques for Project Presentation
This lesson teaches the art of presenting your project plans effectively. Learn advanced printing options in Microsoft Project, ideal for creating impactful hardcopies for presentations and meetings. This lesson covers everything from printing entire plans to specific reports, ensuring your project's hardcopy materials are as compelling and informative as your digital ones.
166

Total Points
Lesson 18 Video
Lesson discussions: Final Course Thoughts; Program Evaluation Follow-up Survey (End of Course); Course Review
Assessment: Final Quiz
Assessment: Lesson 18 Quiz
Additional Course Information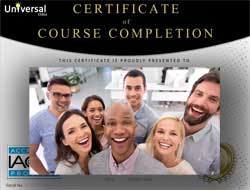 Document Your Lifelong Learning Achievements

Earn an Official Certificate Documenting Course Hours and CEUs
Verify Your Certificate with a Unique Serial Number Online
View and Share Your Certificate Online or Download/Print as PDF
Display Your Certificate on Your Resume and Promote Your Achievements Using Social Media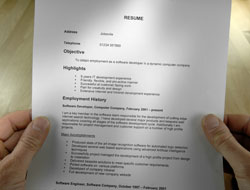 Course Title:
Microsoft Project Level 1
Languages:
English - United States, Canada and other English speaking countries
Category:
Availability:
This course is online and available in all 50 states including: California, Florida, Georgia, Illinois, New York, Pennsylvania, Ohio, and Texas.
Last Updated:
October 2023
Course Type:
Self-Paced, Online Class
Grading Policy:
Earn a final grade of 70% or higher to receive an online/downloadable CEU Certification documenting CEUs earned.
Assessment Method:
Lesson assignments and review exams
Course Fee:
$95.00 U.S. dollars
Choose Your Subscription Plan