Online Class: Understanding Financial Statements
This course will provide learners with a solid understanding of financial statements. This financial knowledge is used by accountants, managers, and investors to make smart and strategic business decisions.
---

$
70.00
no certificate
- OR -
$
95.00
with CEU Certificate*
Start Right Now!
$95.00
(with CEU Certificate)
---
Taking multiple courses? Save with our
platinum program
.
12

14

666

Students

have taken this course

7

0.7
Deciphering Business Through its Financial DNA: Mastering the Art of Accounting
In the dynamic world of business, accounting isn't just numbers and ledgers; it's the very DNA, revealing the health, vitality, and potential of a company. Yet, truly understanding this DNA means diving deep into its core – the financial statements and reporting systems. These aren't mere documents, but rather strategic communication channels that unravel the intricate tales of a company's financial trajectory and vitality.
Why This Course Is A Game-Changer:
Comprehensive Insight: Navigate through the maze of business finance, from foundational accounting stages to intricate GAAP principles.
Tools of Financial Revelation: Delve into essential financial statements like the balance sheet, income statement, and more, demystifying their roles in painting a comprehensive financial portrait of a company.
Applied Analysis: Journey beyond basic understanding to applied financial statement analysis. Learn the dance of cash flow, its rhythmic movement, and profound impact on business health.
Ratio Revelations: Unravel the power of financial ratio analysis, a critical compass guiding investors towards informed, insightful investment decisions.
Detective Skills for the Modern Business World: Step into the intriguing realm of accounting fraud. Understand its mechanisms, identify red flags, and delve into the dark arts employed by those who distort financial realities for deceptive gains.
Course Highlights:
Building Blocks: Set your foundation with the fundamental principles of accounting and GAAP.
Financial Statement Mastery: Develop expertise in reading, interpreting, and analyzing balance sheets, income statements, and other pivotal financial documents.
Cash Flow Chronicles: Chart the journey of cash flow, understanding its ebbs and flows and the profound stories it tells about a company's health.
Investor's Insight: Harness financial ratio analysis, turning raw numbers into strategic insights that empower investment choices.
Guardians of Authenticity: Dive into the world of accounting fraud detection, equipping yourself with skills to safeguard businesses from deceptive practices and ensure financial integrity.
Empowering Decision-Makers:
Financial acumen transcends mere numbers; it's the bedrock upon which businesses are built, grown, and sustained. This course isn't just for aspiring accountants. It's for managers envisioning growth, investors seeking clarity, and any individual aiming to navigate the business world with confidence and competence.
Join us on this enlightening journey, where we transform the seemingly complex world of financial statements into a treasure trove of insights, strategies, and opportunities. Unlock the true language of business and equip yourself with the tools to interpret, analyze, and thrive in the financial landscape of tomorrow. Your voyage into mastering the financial DNA of business begins here.
Course Motivation
Completely Online
Self-Paced
6 Months to Complete
24/7 Availability
Start Anytime
PC & Mac Compatible
Android & iOS Friendly
Accredited CEUs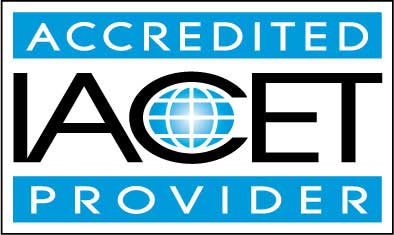 Lesson 1: Understanding GAAP and FASB
The best way to understand accounting is to think of it as a language. Accounting is the language of business and it allows people to communicate with the operations and transactions of a business, or even an entire industry. Additional lesson topics: The Four Basic Financial Statements: An Overview; How to Read a Financial Report: Wringing Vital Signs Out of the Numbers; General Accepted Accounting Principles or GAAP: What does it mean?; Understanding Financial Statements
12

Total Points
Lesson discussions: Reasons for Taking this Course
Complete Assignment: Motives for Taking this Course
Assessment: Exam 1
Lesson 2: The Financial Statements Included in an Organization's Financial Reporting Structure
In order to keep an accurate and efficient record of ongoing financial activities, every enterprise will prepare standardized documentation known as financial statements Additional lesson topics: The Four Basic Financial Statements: An Overview; Complete Guide to Corporate Finance
10

Total Points
Assessment: Exam 2
Lesson 3: How to Itemize and Interpret the Information Provided in the Income Statement
An income statement, also commonly called a profit and loss statement, reflects a businesss expenses and revenues over a specified period of time. Additional lesson topics: Income Statement Format Example; Understanding The Income Statement; Mastering the Income Statement Even If You Hate Accounting
9

Total Points
Assessment: Exam 3
Lesson 4: The Balance Sheet
The simplest way to understand a balance sheet is to think of it as a snapshot of a company's financial position at a particular point in time. Additional lesson topics: Breaking Down The Balance Sheet; What balance sheet formats are available?
10

Total Points
Assessment: Exam 4
Lesson 5: The Statement of Stockholders' Equity
The statement of stockholders' equity can help investors, managers, and accountants get a clear picture of a business's ownership profile. Additional lesson topics: Financial Statements; Format and Example of Statement of Stockholders Equity
10

Total Points
Assessment: Exam 5
Lesson 6: The Statement of Cash Flows
The main goal of the statement of cash flows is to provide information regarding how a business generates cash, the cash receipts, and cash payments of the business during a given time. Additional lesson topics: What is cash from operating activities?; Cash Flow Statement- Explanation; What are cash flows from investing activities?
10

Total Points
Assessment: Exam 6
Lesson 7: The Impact of Working Capital and Business Activities on Cash Flow
Cash is generally regarded as the most liquid of all assets that a business can own, so many managers and business owners have a particular interest in exactly how much cash is available to their business at any given time. Additional lesson topics: How do changes in working capital affect a company's cash flow?; Understanding Cash Flow Analysis
10

Total Points
Assessment: Exam 7
Lesson 8: Financial Ratio Analysis and Its Objectives and Limitations
The term financial analysis refers to collecting the financial data for a business, and then making comparisons among different variables in either the same financial statement, across multiple financial statements, or across the business, as a whole. Additional lesson topics: Ratio Analysis: Using Financial Ratios; Four Basic Types of Financial Ratios Used to Measure a Company's Performance
10

Total Points
Assessment: Exam 8
Lesson 9: The Different Types and Categories of Financial Ratios
Financial ratios are a type of quantitative analysis for financial statements. Additional lesson topics: Financial Ratio Tutorial
10

Total Points
Assessment: Exam 9
Lesson 10: Performing Calculations Using Financial Ratios
Financial ratios are used to measure a company's productivity in terms of how well it is using assets, profits generated from each unit of sale, rate of inventory turnover, etc. The ratios are indicators for current financial health, as well as a company's potential. Additional lesson topics: Trend Analysis; Financial Ratios Based on the Income Statement; Several Financial Ratios for Analyzing a Company's Strengths and Weaknesses
10

Total Points
Assessment: Exam 10
Lesson 11: Financial Statement Fraud, Reasoning, and Consequences
As technology increases and the world becomes more reliant on financial data for global interaction, there is a greater risk for financial fraud to occur. Additional lesson topics: Detecting Financial Statement Fraud
10

Total Points
Assessment: Exam 11
Lesson 12: What Does Cooking the Books Mean?
This lesson is designed to show you methods of cooking the books -- not to facilitate you in preparing fraudulent financial reports, but rather to help you spot signs of fraud in a business and its financial reports.
68

Total Points
Lesson discussions: Course Completion Poll: Your Thoughts; Course Comments; Program Evaluation Follow-up Survey (End of Course)
Assessment: Exam 12
Assessment: Final Exam
By successfully completing this course, students will be able to:
Define understanding GAAP and FASB.
Summarize the financial statements included in an organization's financial reporting structure.
Describe how to itemize and interpret the information provided in the income statement.
Recognize The Balance Sheet.
Identify The Statement of Stockholders' Equity
Summarize The Statement of Cash Flows.
Describe the impact of working capital and business activities on cash flow.
Describe financial ratio analysis and its objectives and limitations.
Describe the different types and categories of financial ratios.
Summarize performing calculations using financial ratios.
Summarize financial statement fraud, reasoning, and consequences.
Define what cooking the books means.
Demonstrate mastery of lesson content at levels of 70% or higher.
Additional Course Information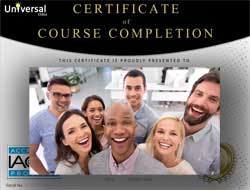 Document Your Lifelong Learning Achievements

Earn an Official Certificate Documenting Course Hours and CEUs
Verify Your Certificate with a Unique Serial Number Online
View and Share Your Certificate Online or Download/Print as PDF
Display Your Certificate on Your Resume and Promote Your Achievements Using Social Media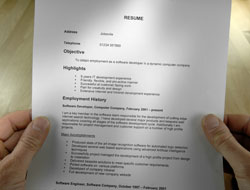 Course Title:
Understanding Financial Statements
Lessons Rating:
4.6 / 5 Stars (291 votes)
Languages:
English - United States, Canada and other English speaking countries
Category:
Availability:
This course is online and available in all 50 states including: California, Florida, Georgia, Illinois, New York, Pennsylvania, Ohio, and Texas.
Last Updated:
September 2023
Course Type:
Self-Paced, Online Class
Grading Policy:
Earn a final grade of 70% or higher to receive an online/downloadable CEU Certification documenting CEUs earned.
Assessment Method:
Lesson assignments and review exams
Course Fee:
$95.00 U.S. dollars
Choose Your Subscription Plan
"The course was very informative and helpful as a personal investor. I appreciated the lessons' content and format. Equally, the written content is easy to follow and reader friendly. Also, quick feedback on exams are insightful." -- Larry J.
"It was very helpful - particularly the SOX discussion and the financial ratios." -- Mike B.
"It was very helpful for someone of my limited knowledge on the subject." -- Christopher G.