Everyone has something that they want to achieve. These goals can apply to any part of their lives, and can range from simple to complex. Even on a daily basis, people have goals that they want to reach before the day is over. The nature or complexity of these goals do not always dictate their importance, but they all hold value for the individual who originally set them. Goals shape a person and guide them through different aspects of their life throughout their lifetime. When you think of it that way, don't you want to make sure that you are setting goals as effectively as possible?
This course will explore goal setting for individuals, focusing on different areas of a person's life where goals can be applied. These include goals pertaining to people's personal relationships, their health and well-being, their finances, their professional and educational development, and for their overall lifetime. The course will also look at the different rules and guidelines involved in effective goal setting, planning, and achievement, as well as the value that goal setting has in society and in life. This will include valuable tools and smart practices that can help you out with your own goals, no matter what they are or what they involve.
If you want to get started on effective goal setting and goal achievement, then look no further. You can give yourself and your goals a well-deserved boost with the information found in this course. Are you ready to learn? Then sign-up today!
Completely Online
Self-Paced
Printable Lessons
Full HD Video
6 Months to Complete
24/7 Availability
Start Anytime
PC & Mac Compatible
Android & iOS Friendly
Accredited CEUs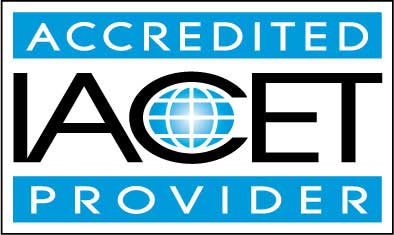 By successfully completing this course, students will be able to:
Describe what goal setting is and what it is important.
Summarize standard guidelines to follow.
Summarize why people not achieve their goals.
Summarize time management for goal achievement.
Identify crucial skills for goal setting.
Identify and create a goal achievement plan.
Develop SMART Goals.
Determine daily goals.
Determine financial goals.
Determine relationship goals.
Determine health and well-being goals.
Determine professional goals.
Determine lifetime goals.
Demonstrate mastery of lesson content at levels of 70% or higher.
Assessment Guide
| Assessment | Points |
| --- | --- |
| Your Goal for Taking this Course | 1 points |
| Lesson 1 Exam | 9 points |
| Lesson 2 Exam | 10 points |
| Lesson 3 Exam | 8 points |
| Lesson 4 Exam | 9 points |
| Lesson 5 Exam | 10 points |
| Lesson 6 Exam | 10 points |
| Lesson 7 Exam | 8 points |
| Lesson 8 Exam | 10 points |
| Lesson 9 Exam | 5 points |
| Lesson 10 Exam | 7 points |
| Set Your Relationship Goals | 1 points |
| Lesson 11 Exam | 5 points |
| Set Your Health and Well-Being Goals | 1 points |
| Set Your Professional Goals | 1 points |
| Set Your Lifetime Goals | 1 points |
| The Final Exam | 65 points |