For many of us, our dogs are considered beloved members of our family. They are constantly by our side and we know we can count on them even when it seems as though everyone else has abandoned us.
It is not surprising then that when it comes to caring for our dogs, nothing but the best will do. We care for them as we care for our own children by feeding them, loving them and giving them plenty of attention. We also need to care for them in one other important way: by grooming them on a regular basis.
In this course, we will show you how you can meet all of your dog's grooming needs. From bathing and brushing to nail clipping and even taking care of those nasty anal sacs, we will provide step by step instructions for making sure you do the job right.

Despite what you may think, grooming a dog isn't that difficult to do; all that you need are a few basic supplies, some patience and a handful of treats!
Completely Online
Self-Paced
6 Months to Complete
24/7 Availability
Start Anytime
PC & Mac Compatible
Android & iOS Friendly
Accredited CEUs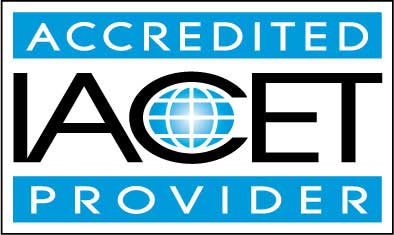 By successfully completing this course, students will be able to:
Describe the preparations needed before starting the grooming process.
Summarize the procedures involved in bathing and brushing a dog.
Describe what to look for in doggie hygiene.
Summarize the methods used to clip a dog's coat.
Describe various customized coat care solutions.+
Summarize basic doggie first-aid.
Summarize next steps and career options in becoming a professional dog groomer.
Demonstrate mastery of lesson content at levels of 70% or higher.
Assessment Guide
| Assessment | Points |
| --- | --- |
| Lesson 1: Importance of Dog Grooming | 20 points |
| An Introduction | 5 points |
| Lesson 1 : Dog Grooming Basics | 7 points |
| Lesson 2: Tools Used for Dog Grooming | 20 points |
| Lesson 2 : Getting Started | 10 points |
| Lesson 3: Common Dog Ailments | 25 points |
| Lesson 3 : Getting to Know Your Dog Inside and Out | 10 points |
| Lesson 4: Handle the Dog with Care | 20 points |
| Lesson 4 : Bathing and Brushing | 10 points |
| Lesson 5: Importance of Dog's Hygiene | 20 points |
| Lesson 5 : Understanding Doggie Hygiene | 10 points |
| Lesson 6: Clippers for Trimming | 20 points |
| Lesson 6 : Clipping the Coat | 10 points |
| Lesson 7: Breeds of Dogs | 25 points |
| Lesson 7 : Customized Coat Care | 10 points |
| Lesson 8: Skunk Attack on Dogs | 20 points |
| Lesson 8 : The Not-so-Common Occurrences | 10 points |
| Lesson 9: First Aid Kit and Preventive measures | 20 points |
| Lesson 9 : Doggie First-aid | 10 points |
| Lesson 10: Tips for Grooming Dogs | 20 points |
| Lesson 10 : Time Saving Grooming Trip | 9 points |
| Lesson 11: Getting into Pet Grooming Business | 20 points |
| Lesson 11 : Becoming a Professional Dog Groomer | 10 points |
| The Final Exam | 49 points |