Online Class: Adobe After Effects
This course teaches students how to successfully use After Effects, no matter if they have ever used the program before or not. Both the beginner and seasoned user can benefit from this course.
---

$
70.00
no certificate
- OR -
$
95.00
with CEU Certificate*
Start Right Now!
$95.00
(with CEU Certificate)
---
Taking multiple courses? Save with our
platinum program
.
13

29

982

Students

have taken this course

12

1.2
Unleash Your Creative Potential with Adobe After Effects: From Basics to Brilliance
In today's dynamic digital era, where compelling visuals reign supreme, Adobe After Effects stands out as the gold standard for video post-production and animation. It's not just a software; it's a canvas where imagination transforms into breathtaking visual narratives. This game-changer tool is revered by leading motion-graphics maestros, avant-garde website designers, and visionary visual effects artisans. Its unparalleled versatility makes it an indispensable asset in the arsenal of professionals shaping the landscape of digital films, DVDs, diverse video platforms, and the ever-evolving web.
Welcome to our comprehensive Adobe After Effects course – a masterclass designed to unlock your creative genius, whether you're a curious novice or a seasoned veteran. We understand the diverse tapestry of learners, and this course is tailored to cater to everyone. If you're just dipping your toes into the vast ocean of After Effects, we'll handhold you through its nuances. If you're here to sharpen your skills, prepare for a deep dive into its advanced treasures.
Here's a glimpse of the exhilarating journey ahead:
Foundations First: Before creating masterpieces, we'll ground you in the program's core. Understand the art of creating projects, mastering compositions, and layering like a pro.

Seamless Importing: Dive deep into the realms of importing varied footage – be it mesmerizing video sequences, captivating audio, or vivid still images.

Spectacular Special Effects: Elevate your projects by exploring the treasure trove within the Effects menu. Every effect can transform a simple video into a visual spectacle.

Animation Wonderland: Breathe life into shapes, objects, layers, and text. Learn the secrets of dynamic animation that captivates and resonates.

Artistry with Shapes: Not just drawing shapes, but animating them into fluid motions that tell stories.

Masking Mastery & Track Mattes: Learn the intricacies of creating, applying, and using masks and track mattes to enhance depth and dimension.

3D Dynamics: Elevate your projects into the third dimension. This isn't just about graphics; it's about creating immersive experiences.

Puppetry in Digital Age: Utilize puppet tools to design animated characters and effects that evoke emotions.

Precision Techniques: Master the art of extracting and removing objects from layers with surgical precision.

Export Excellence: Ensure your projects look impeccable everywhere by mastering the nuances of exporting to video.

...And Beyond: This is just the tip of the iceberg. We've packed countless more insights, tips, and tricks to elevate your After Effects journey.
By the end of this immersive course, not only will you have a robust theoretical understanding, but you'll have practical experience crafting your very own movie. While having Adobe After Effects is advantageous for hands-on practice, it isn't a prerequisite. For those eager to implement their learnings real-time, a 30-day free trial of After Effects CC awaits you on Adobe's official website.
Embark on this transformative journey with us, and witness your creative visions come to life, frame by frame, effect by effect.
Completely Online
Self-Paced
Printable Lessons
Full HD Video
6 Months to Complete
24/7 Availability
Start Anytime
PC & Mac Compatible
Android & iOS Friendly
Accredited CEUs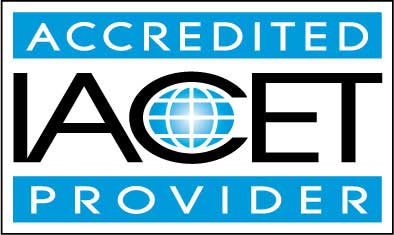 Lesson 1: An Introduction to Adobe After Effects
Adobe After Effects allows you to create animation and special effects for graphics-related projects. Additional lesson topics: Adobe After Effects CC Classroom in a Book; After Effects CC overview of what's new; Adobe After Effects Website
11

Total Points
Lesson 1 Video
Lesson discussions: Reasons for Taking this Course
Complete: Lesson 1 Assignment
Assessment: Lesson 1 Exam
Lesson 2: Getting Started in After Effects
There are three things that you need to do in After Effects before you can get started on any project. You need to create the project, import footage into the project, then create a composition that serves as a container for the footage Additional lesson topics: After Effects CC tutorials from novice to expert
11

Total Points
Lesson 2 Video
Complete: Lesson 2 Assignment
Assessment: Lesson 2 Exam
Lesson 3: Working with Text in After Effects
There are two types of text in After Effects. These are point text and paragraph text. Additional lesson topics: The Text Animation Tool; After Effects Help / Animating text
11

Total Points
Lesson 3 Video
Complete: Lesson 3 Assignment
Assessment: Lesson 3 Exam
Lesson 4: Shape Layers
You can use the drawing tools in After Effects to draw different shapes. Whenever you use a drawing tool to create a shape, a new layer is created. Additional lesson topics: After Effects Help / Overview of shape layers, paths, and vector graphics; Shape Layer Repeater radial ; Shape Layer Transformations
10

Total Points
Lesson 4 Video
Complete: Lesson 4 Assignment
Assessment: Lesson 4 Exam
Lesson 5: Further Exploring Animation
This lesson is the one where the fun truly begins. It is where we start to delve head first into animation and effects. Additional lesson topics: Discovering the art of animated logos with Adobe After Effects CC; Exploring Path Animation in After Effects for Creating Animated Blobs; How to Use After Effects for Web Animation Prototypes
12

Total Points
Lesson 5 Video
Review Practice Worksheet: gmz8318x67733zskyline.jpg
Complete: Lesson 5 Assignment
Complete Assignment: Project 5-1
Assessment: Lesson 5 Exam
Lesson 6: Working with Masks
Not only do masks allow you to decide what can be seen or not seen in a layer, they also allow you to add effects to just a part of a layer while leaving other parts intact. Additional lesson topics: Using the Pen tool to make masks; After Effects Help / Alpha channels, masks, and mattes
11

Total Points
Lesson 6 Video
Review 5 Practice Worksheets
Complete: Lesson 6 Assignment
Assessment: Lesson 6 Exam
Lesson 7: Animating Layers
Adding animation is as simple as choosing and customizing a preset or adding keyframes, but animation can take a dull still image or video clip and turn it into something a Hollywood producer would be proud to claim. Additional lesson topics: After Effects tutorial: How to animate a multi-layered Photoshop artwork in After Effects; Animate With a Control Layer
12

Total Points
Lesson 7 Video
Complete: Lesson 7 Assignment
Complete Assignment: Project 7-1
Assessment: Lesson 7 Exam
Lesson 8: Introducing the Puppet Tools
A marionette is a puppet that is controlled from above by pulling on strings attached to its limbs. In other words, you can animate the puppet by tugging on its strings.You can do the same thing in After Effects by using the Puppet tools Additional lesson topics: After Effects Help / Animating with Puppet tools; Adobe After Effects Puppet Tool Tutorial
11

Total Points
Lesson 8 Video
Complete: Lesson 8 Assignment
Assessment: Lesson 8 Exam
Lesson 9: Using the Roto Brush to Create Mattes and Extract Objects
Rotoscoping is a process where you cut an object out of the background. Additional lesson topics: Understanding track mattes: Luma and Alpha modes
12

Total Points
Lesson 9 Video
Review Practice Worksheet: gmz8318x62582zboat.jpg
Complete: Lesson 9 Assignment
Complete Assignment: Project 9-1
Assessment: Lesson 9 Exam
Lesson 10: Working in 3D
Layers in After Effects are flat. They have an X and Y coordinate that represent height and dimension. You can turn on the 3D layer switch so that you can also move an object along its Z axis, which is depth. Additional lesson topics: After Effects Help / 3D layers; How to insert 3D objects
11

Total Points
Lesson 10 Video
Complete: Lesson 10 Assignment
Assessment: Lesson 10 Exam
Lesson 11: Advanced Video Creation and Editing Techniques
This lesson will introduce you to some of the advanced video creation and editing techniques that After Effects offers. Additional lesson topics: After Effects Advanced 3D Camera Tracker for Hard to Track Clips
11

Total Points
Lesson 11 Video
Complete: Lesson 11 Assignment
Assessment: Lesson 11 Exam
Lesson 12: Rendering and Exporting Your Work
Rendering your composition is the first step in taking it from just a composition in After Effects and turning it into a movie. Additional lesson topics: After Effects Help / Basics of rendering and exporting
10

Total Points
Lesson 12 Video
Complete: Lesson 12 Assignment
Assessment: Lesson 12 Exam
Lesson 13: Course Completion
Final course review
61

Total Points
Review Practice Worksheet: thunder.mp3
Lesson discussions: Course Completion Poll: Your Thoughts; Program Evaluation Follow-up Survey (End of Course); Course Comments
Complete Assignment: Project 13 (Final Project)
Assessment: The Final Exam
By successfully completing this course, students will be able to:
Describe what Adobe After Effects is and what it can potentially do for your video creations.
Demonstrate working with text, shape layers, and basic animation.
Demonstrate working with masks.
Demonstrate animating layers.
Demonstrate using the Puppet Tools.
Demonstrate using the roto brush to create mattes and extract objects.
Demonstrate working in 3D.
Demonstrate advanced video creation and editing techniques.
Demonstrate rendering and exporting your work.
Demonstrate mastery of lesson content at levels of 70% or higher.
Additional Course Information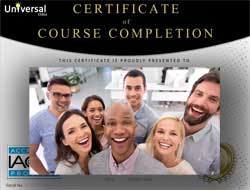 Document Your Lifelong Learning Achievements

Earn an Official Certificate Documenting Course Hours and CEUs
Verify Your Certificate with a Unique Serial Number Online
View and Share Your Certificate Online or Download/Print as PDF
Display Your Certificate on Your Resume and Promote Your Achievements Using Social Media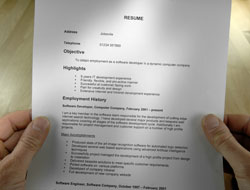 Course Title:
Adobe After Effects
Lessons Rating:
4.3 / 5 Stars (350 votes)
Languages:
English - United States, Canada and other English speaking countries
Category:
Availability:
This course is online and available in all 50 states including: California, Florida, Georgia, Illinois, New York, Pennsylvania, Ohio, Texas, and Washington.
Last Updated:
August 2023
Course Type:
Self-Paced, Online Class
Grading Policy:
Earn a final grade of 70% or higher to receive an online/downloadable CEU Certification documenting CEUs earned.
Assessment Method:
Lesson assignments and review exams
Course Fee:
$95.00 U.S. dollars
Choose Your Subscription Plan