Online Class: General Receptionist
This General Receptionist course will help you to obtain the basic office skills necessary to perform professionally and efficiently the daily tasks required of a receptionist.
---

$
70.00
no certificate
- OR -
$
95.00
with CEU Certificate*
Start Right Now!
$95.00
(with CEU Certificate)
---
Taking multiple courses? Save with our
platinum program
.
12

20

1,412

Students

have taken this course

6

0.6
As a receptionist you are an important member of the company you work for. When clients enter your business for the first time, the person to greet them when they enter the office is the receptionist. Receptionists create the first impression that a client has of your business, whether it's good or bad. You set the company tone and contribute to your companies' reputation. While many people view the role of the receptionist as minor, this is far from the truth! The role of the receptionist is essential for the smooth operation of any office.
This General Receptionist course will help you obtain the basic office skills necessary to perform professionally and efficiently the daily tasks required of a receptionist. As you progress through each lesson you will learn how to become a skilled receptionist in today's technology-based offices.
The receptionist's duties include: acting as an ambassador by welcoming people to your business, screening phone calls, setting appointments, directing client traffic throughout the work day, and so much more.
Course Motivation
Many people come into contact with receptionists on a daily basis. You see and interact with them at your doctor's office, dentist's office, and even when you buy a car! You know the receptionist as the person who greets you in all of the above situations. But what does a receptionist actually do?
What Is A Receptionist Exactly?
A receptionist is an administrative or clerical worker who normally works in a business's waiting area, lobby or front desk. The term "receptionist" refers to the person who receives guests, customers, clients or patients. They also answer all incoming calls to the business, and transfer them accordingly. Of course, the receptionist does much more than just receive visitors and answer the phone. They usually have many additional responsibilities, and are often the eyes and ears of a company.
There are different types of receptionists, but all types have the same general responsibilities. A receptionist at a law firm and a receptionist at a doctor's office will both receive clients and patients, and have similar responsibilities such as answering the phone and general clerical duties, but each will have responsibilities directly tied to the industry they work in.
In the hospitality industry, receptionists are often called "front desk clerks". They have the same responsibilities as general receptionists, but front desk clerks also make reservations and register guests.
The duties of the receptionist can vary significantly, with some only having mild clerical work and telephone work, while others might be responsible for making travel arrangements and handling the business's accounting and bookkeeping.
However, there is one thing that all receptionists have in common…and that is that all receptionists welcome guests to a business. They are the first interaction a client or customer will have with the business, and therefore, are extremely important to the success of the company.
What Types Of Businesses Use Receptionists?
As you can see, receptionists are needed in a vast number of businesses, and it's an excellent career choice for those looking to join a company and work from the ground up.
When was the last time you encountered a receptionist?

What was his/her attitude? Was she attentive to your needs?
What Does The Workplace of a Receptionist Look Like?
The workplace will be different depending on what type of business it is.
A medical receptionist will sit at the front of the office, sometimes behind retractable glass, with the waiting room in front of her.
A receptionist at a law firm will sit at a desk in the front lobby, often sitting underneath the firm's name. She will sit in the front of a lobby, which often consists of chairs, side tables, and sometimes, legal periodicals and/or books.
A receptionist at a school will have a desk in the front of the main office, with other school administrators and personnel behind her.
Even though receptionists can work in many different fields, they are always front and center at the front of the business. They are the first person a customer, client or patient will see and interact with. They are the person who answers the questions and guides the customer to their next step. That next step can be waiting for their name to be called for a doctor appointment, needing to fill out forms, giving documents to the client, or providing information to the customer about the business.
Most, if not all, receptionists will be seated in a highly visible area that is also clean, quiet, and well lit. Since the reception area is the first thing a customer or client will see, a business will want to make sure the area is as welcoming as possible. It should be appealing to the eyes, look and smell clean, and have a clear path to the receptionist. A reception area should also have comfortable seating, current periodicals or reading material (especially material that promotes and explains the business), as well as access to a restroom.
Because of all the above reasons, a receptionist will normally work in a very comfortable setting, and will be able to interact with both employees and customers/clients/patients during the workday.
What Responsibilities Does The Receptionist Have?
The receptionist has a wide range of duties, depending on the type of business, and often, the size of a business. Large businesses are often able to hire receptionists that do front office work only, while small business might need to assign greater duties, such as filing, computer work, and bookkeeping.
We will get into detailed explanations about the several responsibilities of the receptionist in this course. But generally speaking, every receptionist has the same primary general responsibilities.
These responsibilities are:
1. Greet and welcome visitors, and guide them to their specific destinations
2. Answer the telephone, forward calls to employees and take messages when needed
3. Provide general office security by monitoring the access of visitors
4. Receive mail and packages sent by FedEx, UPS, DHL, and the USPS
In addition to the above, the receptionist may have some or all of the following responsibilities:
1. General clerical work, such as filing, making copies, or sending faxes
2. General administrative work, such as word processing and making appointments
3. Receiving mail and distributing accordingly
4. Maintaining and filing documents and company records
In addition, the receptionist is expected to keep the lobby area clean. This means making sure there is no trash in the area, keeping periodicals current and in order, and keeping the coffee or refreshment area sanitary and appealing to visitors. Some receptionists are required to serve coffee or refreshments to visitors, and this must be done quickly and with a great attitude.
Most receptionists also act as first-line security for a business. Not security in a dangerous way, such as the type of security a security guard or policeman would offer, but controlling access to the rest of the company. A receptionist might require guests and visitors to sign in upon entry on a sign-in sheet, check guest identification or issue visitor passes. Additionally, they should keep an eye out for any suspicious visitors or activities.
A Life In The Day Of A Receptionist
Generally speaking, no two days are the exactly same for the receptionist. They can vary depending on the number of visitors, clerical work that needs to be done, as well as the number of incoming phone calls, emails, and other forms of communication.
That said; let's take a look at what a possible day could look like for the general receptionist.
Morning
Our receptionist works for a large law firm, located in a large metropolitan city. There are over 60 attorneys, as well as many administrative and clerical employees.
Our receptionist arrives at 8:45 a.m., with her day officially starting at 9:00 a.m.
She enters the break room, makes the coffee, and sets out any accouterments necessary. She grabs a cup of coffee for herself and heads to her desk.
Once seated, she turns off the automatic phone forwarding, turns on her computer, and goes through anything left for her on her desk.
Starting at 9:00 a.m., the receptionist answers all incoming calls, and forwards them to their intended recipient. Often this means calling the recipient first, announcing whom the caller is, and then either putting the call through, or taking a message.
If the intended recipient is busy or away, the receptionist will take a message. In some cases, she might be instructed to ask the caller if they need any information, or if there is anyway she can help the caller.
In between phone calls, she will welcome visitors to the company, answer any questions they may have, and then send them to their intended destination. She will offer the visitor coffee, tea or water, and if the visitor has to wait, she will point them to the waiting area.
Throughout the day, the receptionist will have a wide variety of duties. Since she works for a law firm, she will be responsible for sending and receiving overnight mail and packages, as well as from courier services.
Our receptionist receives general emails from clients and potential clients, and either answers their inquiries, or forwards the email to someone who can properly answer the client's questions.
The receptionist reports to the office manager, who gives her a stack of billing statements to file. Many of the main file cabinets are right off the main lobby. This means the receptionist must be able to multi-task, as while she is filing, she is still required to answer all incoming calls, and welcome all visitors to the office.
Multi-Tasking
The ability to do many tasks at one time
Finally, it is lunchtime! One of the members of the administrative staff covers the reception desk at lunch, so our receptionist is able to take leave, knowing the desk is covered. Our receptionist eats lunch in the large employee break room, and chats with other employees.
Once lunch is over, our receptionist once again makes sure the coffee is made, and that the break room is clean and generally free of clutter. She then returns to her desk, and quickly talks to the employee who covered for her, and catches up on anything that she needs to know.
This afternoon, a large client meeting is scheduled for 2:00 p.m. Our receptionist makes sure the conference room is clean, and welcoming to the employees and clients alike. She makes sure all chairs are pushed in, and that the conference table is free of debris. If requested, she will distribute documents, writing instruments, or anything else required. If required, she will set up a refreshment station, with fresh hot coffee, water, and soft drinks, as well as any snacks, such as donuts, bagels and pastries, or even sandwiches. She will make sure the area is stocked with napkins, cups, paper plates, as well as eating utensils.
Again, while the conference room is off of the main lobby and close to the reception desk, it will still require multi-tasking.
Once the meeting begins, our receptionist returns to her desk, knowing that she will be taking more messages than normal, since most of the attorneys are in the meeting. She receives calls and takes messages. The office is very technologically advanced, so some calls go to individual attorney voice mails. However, many clients prefer to talk to someone live.
At 3:30 p.m., the meeting concludes. She acknowledges the clients as they leave, being as pleasant as possible. Once the room is empty, our receptionist picks up all the trash, removes all refreshments, and returns the conference room to its normal clean and organized state.
As the afternoon progresses, our receptionist continues to field calls and visitors, and talks with the office manager, her supervisor, about a new project she will be working on.
As 5:00 p.m. approaches, our receptionist starts to shut down the reception area. She will neaten all periodicals, and throw away the days newspaper. She will make sure all chairs and side tables are neat and orderly, and quickly wipe down any tables or surfaces.
At around 4:45 p.m., our receptionist will organize her desk, and set aside any work she must handle the next workday. She will shut down her computer, and set the phones to forward. She will quickly check with her supervisor, to see if she needs any help before our receptionist leaves for the day. Once given the all clear, our receptionist leaves for the day!
This day many seem easy, but it is not. The work a receptionist does can be tiring and repetitious, as well as very stressful. The receptionist often deals with callers who are angry or irate, and often must deal with an office filled with many different personalities. The receptionist has to be able to navigate through many phone calls, as well as handle the requests of employees, some of which can be difficult.
Completely Online
Self-Paced
Printable Lessons
Full HD Video
6 Months to Complete
24/7 Availability
Start Anytime
PC & Mac Compatible
Android & iOS Friendly
Accredited CEUs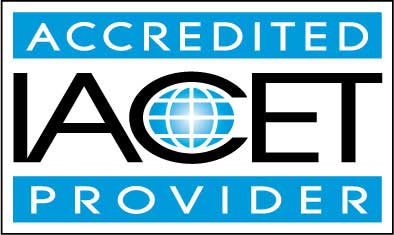 Lesson 1: What Is A Receptionist?
A receptionist is an administrative or clerical worker who normally works in a business's waiting area, lobby or front desk. Additional lesson topics: What is a Receptionist?; Occupational Labor Statistics for a Receptionist
11

Total Points
Lesson 1 Video
Lesson discussions: Reasons for Taking this Course
Complete Assignment: An Introduction
Assessment: Exam 1
Lesson 2: Responsibilities Of The Receptionist
In this lesson, we will go into greater detail of each required duty, and the best way to approach them. Additional lesson topics: Duties of a Front Desk Receptionist
12

Total Points
Lesson 2 Video
Complete: Lesson 2 Assignment
Assessment: Exam 2
Lesson 3: The Attitude Of The Receptionist
As a receptionist, you must remember that your attitude is a central part of your job. You are the first contact a person will meet at your company. Additional lesson topics: Good Qualities of a Receptionist; Several Attributes to Look for in a Great Receptionist
12

Total Points
Lesson 3 Video
Complete: Lesson 3 Assignment
Assessment: Exam 3
Lesson 4: Office Communication, Business Etiquette & Dealing With Difficult People
Whether communicating with a client in person, or on the phone, it is important to have excellent communication skills. Additional lesson topics: 15 Business Etiquette Rules Every Professional Needs to Know; Tips for Dealing With Difficult People at Work
10

Total Points
Lesson 4 Video
Assessment: Exam 4
Lesson 5: Telephone And Email Communication
In this lesson, you will learn about two specific types of communication, telephone and email. Additional lesson topics: Effective e-mail is vital in the workplace
10

Total Points
Lesson 5 Video
Complete: Lesson 5 Assignment
Assessment: Exam 5
Lesson 6: Knowledge Of Office Equipment
In this lesson, you will learn about the top 10 pieces of office equipment, what they do, and how the receptionist will use them during her workday.
12

Total Points
Lesson 6 Video
Complete: Lesson 6 Assignment
Assessment: Exam 6
Lesson 7: Computer Skills
Every receptionist will be required to have some level of computer skills. For an entry-level position you will not be expected to have advanced skills, or be familiar with complex computer programs, but you will be expected to have familiarity and proficiency in the basic computer programs. Additional lesson topics: The Importance of Basic Computer Skills; Training course- Microsoft Office
10

Total Points
Lesson 7 Video
Assessment: Exam 7
Lesson 8: Organizational & Listening Skills
The receptionist must be organized so she can answer phones, greet visitors, and do clerical work at the same time. Additional lesson topics: Organizational Skills in the Workplace
12

Total Points
Lesson 8 Video
Complete: Lesson 8 Assignment
Assessment: Exam 8
Lesson 9: Introduction To The Office
Larger businesses have more employees and customers, and therefore, need someone dedicated to answering the phone and greeting and helping visitors. Additional lesson topics: Workplace set-up and arrangement Checklist
10

Total Points
Lesson 9 Video
Assessment: Exam 9
Lesson 10: Advanced Responsibilities
In some smaller or medium sized offices you may be given advanced tasks and responsibilities, beyond the general clerical work often assigned to receptionists. Additional lesson topics: How to Make Travel Arrangements for Executives; Several Tips for Effective Appointment Scheduling
9

Total Points
Lesson 10 Video
Assessment: Exam 10
Lesson 11: Elements of Bookkeeping and Accounting
In the event you are tasked with bookkeeping or accounting responsibilities, it is best to familiarize yourself with the terms and possess a basic knowledge for both disciplines. Additional lesson topics: Bookkeeping 101
11

Total Points
Lesson 11 Video
Complete: Lesson 11 Assignment
Assessment: Exam 11
Lesson 12: Interview Skills
The interview process can be challenging, so it is important that you are organized every step of the way.
70

Total Points
Lesson 12 Video
Lesson discussions: Final Course Poll - Your Opinion; Course Comments; Program Evaluation Follow-up Survey (End of Course)
Assessment: Exam 12
Assessment: The Final Exam
By successfully completing this course, students will be able to:
Describe what a receptionist is, what the overall duties and responsibilities include.
Summarize office communication, business etiquette & dealing with difficult people.
Describe telephone and email communication.
Describe knowledge of office equipment.
Describe organizational and listening skills.
Describe elements of bookkeeping and accounting.
Demonstrate mastery of lesson content at levels of 70% or higher.
Additional Course Information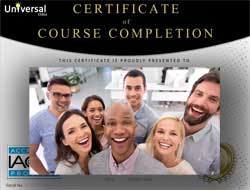 Document Your Lifelong Learning Achievements

Earn an Official Certificate Documenting Course Hours and CEUs
Verify Your Certificate with a Unique Serial Number Online
View and Share Your Certificate Online or Download/Print as PDF
Display Your Certificate on Your Resume and Promote Your Achievements Using Social Media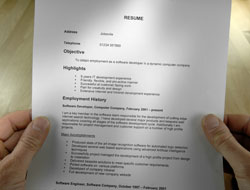 Course Title:
General Receptionist
Lessons Rating:
4.4 / 5 Stars (1,336 votes)
Languages:
English - United States, Canada and other English speaking countries
Category:
Availability:
This course is online and available in all 50 states including: California, Florida, Georgia, Illinois, New York, Pennsylvania, Ohio, Texas, and Washington.
Course Type:
Self-Paced, Online Class
Grading Policy:
Earn a final grade of 70% or higher to receive an online/downloadable CEU Certification documenting CEUs earned.
Assessment Method:
Lesson assignments and review exams
Course Fee:
$95.00 U.S. dollars
Choose Your Subscription Plan
"I thought this course was very insightful and helpful. I definitely feel like this course gave me a lot of useful tips that I will for sure apply in areas of work." -- Priscilla F.
"This course was very informative helpful. I learned a lot about the duties and and work of a receptionist." -- Lisa C.
"I really enjoy taking this course. It brought back memories it give me a peace of mind. Doing something for me again, I truly understand the saying you never too old to learn. I thank you for your help and I will continue on with the next class." -- Angela H.
"This course was very helpful in the duties, responsibilities and responses as a receptionist." -- Gemalys C.
"I am so happy that I took this class. I was able to work and study at the same time." -- Mary G.
"I enjoyed this course and found it very helpful and beneficial to my learning!" -- Mikaela R.
"It was very helpful, thank you." -- Ashlyn J.
"It was very useful and informative." -- Evelyn E.
"It was very helpful and interesting." -- Jacqueline D.
"It was a good course." -- Ashley C.