Microsoft Visio 2013 is a program used to create simple and complex drawings of all types and for all purposes. Visio can be used to create diagrams, flowcharts, maps, floor plans, and more. Unlike the basic diagram functions found in other Office programs, Visio gives you the ability to create accurately scaled drawings and add detailed data, not just randomly sized shapes and text labels.
This course will teach you how to:
· Navigate Visio 2013 so you can find what you need, when you need to use it.
· Work with stencils and shapes to create diagrams, flowcharts, rack diagrams, and more.
· Add text labels to shapes and text headers to drawings.
· Enter detailed data into shapes and customizing the data.
· Insert images into drawings.
· Work with layers and grouped shapes.
· Create flowcharts, organization charts, and swimlane diagrams
· Validate flowcharts and diagrams to check for errors.
· Customize drawings with themes, variants, and special effects.
· Print and share diagrams.
· Visualize your data in your drawings with data graphics.
· Work with containers and callouts to add structure to your drawings.
· And more.
This course will teach you how to successfully use MS Visio 2013, no matter if you've ever used the program before or not. Both the beginner and seasoned Visio user can benefit from this course, starting with the basics of the program including navigation and continuing on to more advanced features. You do not need to have access to MS Visio 2013 to take or complete this course. However, it is recommended.
Completely Online
Self-Paced
Printable Lessons
Full HD Video
6 Months to Complete
24/7 Availability
Start Anytime
PC & Mac Compatible
Android & iOS Friendly
Accredited CEUs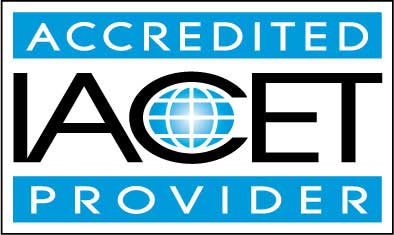 By successfully completing this course, students will be able to:
Define assertiveness and understand how it differs from aggression.
Summarize defined methods of assessing and developing healthy self-esteem.
Identify your own personal level of assertiveness and determine what improvements may be needed.
Describe basic techniques for improving your communication skills.
Describe methods to use in peaceful conflict resolution.
Summarize and establish appropriate assertiveness techniques to use in the workplace.
Determine your own personal level of assertiveness that is appropriate for you.
Recognize the fears you have associated with assertiveness and define techniques to combat them.
Determine and describe what it is you really want and identify how assertiveness can achieve this goal.
Identify ways to balance the level of assertiveness to use in everyday life.
Review your own personal level of assertiveness and identify how you will use it in the future.
Demonstrate mastery of lesson content at levels of 70% or higher.
Assessment Guide
| Assessment | Points |
| --- | --- |
| An Introduction | 1 points |
| Lesson 1 Assignment | 5 points |
| Lesson 1 Exam | 10 points |
| Lesson 2 Assignment | 5 points |
| Lesson 2 Exam | 10 points |
| Lesson 3 Assignment | 5 points |
| Lesson 3 Exam | 9 points |
| Lesson 4 Assignment | 5 points |
| Lesson 4 Exam | 10 points |
| Lesson 5 Assignment | 5 points |
| Lesson 5 Exam | 10 points |
| Lesson 6 Assignment | 5 points |
| Lesson 6 Exam | 10 points |
| Lesson 7 Assignment | 2 points |
| Lesson 7 Exam | 10 points |
| Lesson 8 Assignment | 2 points |
| Lesson 8 Exam | 8 points |
| Lesson 9 Assignment | 2 points |
| Lesson 9 Exam | 10 points |
| Lesson 10 Exam | 10 points |
| Final Exam | 73 points |