Talent management has become one of the most popular new business management concepts designed to help companies leverage human capital for maximum gain.
From strategic planning to acquiring talent to performance management and succession planning, this course will teach the elements of talent management within a framework that uses concrete examples, real language, and an eye towards current application. Whether you are starting your own business or are the CEO of a Fortune 500 company, this course can help you better understand talent management techniques and learn to use them in a profitable way. Especially during these tough economic times, find out how the talent management process can make a difference in determining your business success.
Various phrases and terms often take a turn as a buzzword, particularly within the business world: synergy, branding, client-centric, enterprise, holistic, knowledge process outsourcing, integrated marketing solution, offshoring, sustainability, value added, reverse fulfillment, mindshare, and more have all taken their turn in stride. Talent management, like many of these terms, is a legitimate concept that simply has come into its own at this time but can be difficult to grasp.

Essentially, talent management is the understanding and anticipation of sufficient human capital and the development and planning to fulfill those human capital needs. Research and business management books, over the past 20 years, have identified this technique and helped develop concepts and tools that can help business owners and managers, as well as Human Resource professionals, better develop their strategies for recruiting and managing talent.
What is talent management?

After a 1997 study, the term
talent management
was first coined by McKinsey and Company and has gone on to become a well popularized term within business management and Human Resource professionals. Obviously, the relationship between the development of Human Resources and the effectiveness of an overall organization has been well established for much longer. Some professionals have gone on to proclaim that virtually every aspect of Human Resources management is the same as talent management; while this may be the case in some businesses and organizations, generally speaking, talent management extends beyond the typical Human Resource management.
Succession planning, high potential management, development, assessment, and generally tasks that operate on a higher level of long term strategies fall under
talent management
. While many companies focus on talent acquisition alone (one of the most popular aspects of talent management), the more holistic and forward thinking professionals engaging in talent management choose to likewise explore and plan for the ongoing development and direction of acquired talent as well as planning for succession of new talent. Performance management is likewise a common aspect of Human Resources management but is only one of the many imperative functions of talent management.
Completely Online
Self-Paced
6 Months to Complete
24/7 Availability
Start Anytime
PC & Mac Compatible
Android & iOS Friendly
Accredited CEUs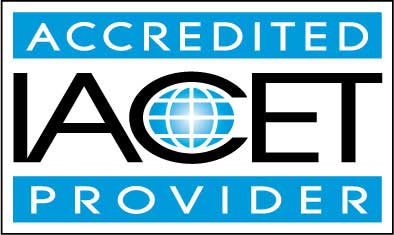 By successfully completing this course, students will be able to:
Define what talent management is and why it is critical for the success of any business.
Identify the planning stages of talent management.
Describe the processes for searching and recognizing talent.
Summarize the processes for hiring talent.
Describe ways to develop and improve talent on your team.
Describe the processes behind performance management, talent retention, and succession planning.
Demonstrate mastery of lesson content at levels of 70% or higher.
Assessment Guide
| Assessment | Points |
| --- | --- |
| An Introduction | 1 points |
| Lesson 1 Exam | 10 points |
| Lesson 2 Exam | 9 points |
| Lesson 3 Exam | 9 points |
| Lesson 4 Exam | 9 points |
| Lesson 5 Assignment | 2 points |
| Lesson 5 Exam | 10 points |
| Lesson 6 Exam | 10 points |
| Lesson 7 Exam | 10 points |
| Lesson 8 Exam | 10 points |
| Lesson 9 Exam | 10 points |
| Lesson 10 Exam | 10 points |