Why not learn the basics of psychology with our online course designed to give students the most flexibility and independence? Psychology 101 is a comprehensive class providing an up-to-date presentation of the fundamentals of psychology. It's an excellent resource for any age student curious to learn about the extensive amounts of knowledge explaining human behavior.
This user-friendly course will cover topics that will help your understanding of behavior and you'll learn the many theories that explain the complexities of human interactions. You'll find topics that dissect the brain to understand the thinking process; topics on the theorists and contributions of Pavlov, Skinner and Thorndike; topics on the influence of personality theorized by Freud; topics on the world of social psychology, and much more.
If you're pursuing any of the numerous career options involving the vast field of psychology or you're a non-academic hobbyist and life-long learner, this course will provide a solid introduction.
Completely Online
Self-Paced
Printable Lessons
Full HD Video
6 Months to Complete
24/7 Availability
Start Anytime
PC & Mac Compatible
Android & iOS Friendly
Accredited CEUs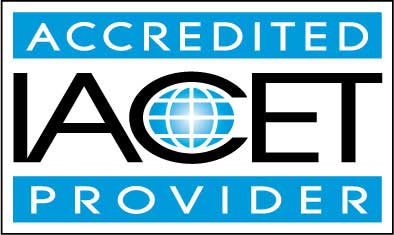 By successfully completing this course, students will be able to:
Define psychology.
Describe the research behind psychology.
Summarize biology of behavioral neuroscience.
Summarize influence of perception and the other five senses.
Summarize states of consciousness.
Summarize cognition.
Describe the process of learning, memory, and language.
Describe child development.
Describe adolescence and adulthood development.
Define intelligence.
Define human sexuality and gender role development.
Summarize personality theory and assessment.
Summarize psychological disorders.
Describe psychological therapies.
Define social psychology.
Demonstrate mastery of lesson content at levels of 70% or higher.
Assessment Guide
| Assessment | Points |
| --- | --- |
| Introduction | 1 points |
| Lesson 1 Exam | 17 points |
| Lesson 2 Exam | 19 points |
| Understanding How Biology Affects Behavior | 10 points |
| Lesson 3 Exam | 11 points |
| Appreciating the Senses | 10 points |
| Lesson 4 Exam | 18 points |
| Meditation | 10 points |
| Lesson 5 Exam | 18 points |
| Lesson 6 Exam | 19 points |
| Lesson 7 Exam | 19 points |
| Understanding Memory | 10 points |
| Lesson 8 Exam | 19 points |
| How Language Evolves | 5 points |
| Lesson 9 Exam | 16 points |
| Early Childhood Education | 10 points |
| Lesson 10 Exam | 19 points |
| Assessing Adolescent Development | 10 points |
| Lesson 11 Exam | 17 points |
| Lesson 12 Exam | 16 points |
| Lesson 13 Exam | 20 points |
| Lesson 14 Exam | 18 points |
| Personality Disorders & Pop Culture | 10 points |
| Lesson 15 Exam | 19 points |
| Talk Therapy | 10 points |
| Lesson 16 Exam | 19 points |
| How Society can Influence our Decisions | 10 points |
| Lesson 17 Exam | 17 points |
| The Final Exam | 150 points |