Online Class: Single Parenting 101
Learn how to overcome obstacles and develop a great support system for your child as a single parent in this online course.
---

$
70.00
no certificate
- OR -
$
95.00
with CEU Certificate*
Start Right Now!
$95.00
(with CEU Certificate)
---
Taking multiple courses? Save with our
platinum program
.
10

12

761

Students

have taken this course

3

0.3
Success and the Single Parent
Being a parent is tough; being a single parent, even more so. There are many difficulties and changes associated with being a single parent – for one thing, all the day-to-day responsibilities are on one parent's shoulders. Single parents often face issues of judgment from others, conflict with children over the absent parent, stress, and frustration. If parents are awarded joint custody, the challenges can be more intense.
Our Single Parenting course is designed to provide tips, ideas, and solutions to some of the most common problems single parents face, as well as celebrate the joys of a single parent family. The course will also define words and phrases associated with single parenting situations and suggest ways for handling difficult discussions with the children.
This course also includes lessons on behavior issues of single parent children, balancing your single parent life, financial challenges and strategies, and parental self-care.
The Single Parenting course is ideal for single parents and appropriate for individuals studying child development or related fields.
Course Motivation
Single Parent via Divorce
Becoming a single parent is a more common occurrence now than it was in the 1950s and 1960s. Back then, most single parents attained that status via death of a spouse or divorce. As the 20th century progressed, divorce became the more prevalent of the two causes of single parent families. Now, in the early part of the 21st century, there are a variety of causes, and single parent families account for about 28 percent of all family units at any one time (2013). According to a recent report by Legal Momentum (The Women's Legal Defense and Education Fund), the majority of single parent homes are headed by the mother.
No one is sure exactly when the custom of marriage began, but divorce has a clearer history. Prior to 1857, divorce was extremely rare, allowed only in extreme cases (to men, primarily) and granted by the Catholic Church (only the wealthy and powerful could even hope to do this). The Matrimonial Causes Act of 1857 made divorce more accessible to women, but the burden of proof, such as adultery, had to be coupled with another provable flaw, such as rape or cruelty -- and the possibility of a public scandal for divorcing parties was a real threat.
Things did not change appreciably until 1969, when the Divorce Reform Act was passed, which allows couples to divorce without proving the "fault" of the spouse. Hence the term "irreconcilable differences" – basically, no one person is at fault for the breakdown of the marriage.
Being divorced no longer carries the social stigma it once did, and children are likely to know several children in their school or age group that are also children of single parent homes due to divorce. Despite this, it is still a difficult situation, no matter how well-prepared you and your family members feel.
While divorce still remains the number one cause of single parent family status, our next contender is not far behind.
Many single parents have had a child or children with one or more partners outside of marriage. While some couples may elect to stay together, or even marry, many go their separate ways, often leaving one parent to raise the offspring alone. The absent parent may return regularly or periodically to see or care for the child, or they may decline to claim the child, leaving the single parent on their own. It is interesting to note that a common reference to an absent partner that seems to have taken hold is "Baby Mama" or "Baby Daddy," both dismissive-sounding terms. It is unclear what effect such phraseology has on the offspring of such unions.
The percentage of single parents via unmarried/never married partners has increased greatly over the last several years and now rivals "divorce" as the number one cause of single-parent situations.
Single via tragedy (accident, death)
Sometimes, tragic circumstances leave one a single parent. Accidental death, natural disaster, murder, and suicide are all examples of becoming a single parent due to tragedy. In such cases, it is important that the remaining parent cares for both their own, and their child's, or children's, psychological and emotional needs, which may include seeking professional assistance from a psychologist or medical doctor.
Single via absence (prison, no longer in contact, abandonment, etc.)
Whether you and your child's other parent were married or not, sometimes a parent is completely absent from a child's life for reasons other than death. For example, if a parent is in prison, the remaining parent may or may not elect to allow the child (or children) to visit, particularly if the parent was incarcerated prior to, or shortly after, the birth of the child. Some birth parents abandon their child or children, leaving one parent to pick up the pieces of a child's shattered life.
Abandonment can occur at any time in the child's life, not just at birth. Consider the divorced mother who remarried, retained full custody of the children for many years, then left both her new husband and her children behind when she ran off to the Bahamas with an 18-year old, just as her children entered their pre-teen years. Their father, who had only monthly visitation, was handed two pre-teen boys, practically strangers to him, and expected to cope with his own emotions, as well as theirs. Woefully unprepared, the entire family suffered, and even in adulthood, the children have difficulty reconciling their father's proclaimed love with his actions when they were younger. (Not to mention the abandonment issues caused by their mother's sudden departure and complete disappearance from their lives.)
Some parents pull a "disappearing/reappearing act" with their children, causing confusion and upset. Broken promises, inconsistent behavior, general absence, and inappropriate anger responses on the part of the "in/out" parent can cause great dysfunction in the home and make adjustment and daily life for both the children and the remaining parent difficult. Sometimes, the child will blame themselves for the absent parent's sporadic (or complete lack of) involvement.
Single via other circumstances (i.e. choice, "inheriting" kids)
It is not uncommon in today's world for an individual to choose a single parent lifestyle. Actress Sandra Bullock is an excellent example. During the adoption process (with her then-husband Jesse James), Sandra discovered her husband was unfaithful, and they divorced. Still wanting a child, Sandra opted to pursue the adoption on her own. Today, she and son Louis are a happy family.
Many single women approaching their 40s opt for single motherhood, either using a "sperm donor" (in-vitro fertilization), surrogacy, or adoption. Men also adopt and become single parents; approximately one third of adoptive parents are single parents, and the number of men in that group is rising. (Due to privacy reasons, exact statistics are not available.)
Raising your kid's kids (grandparent)
Most people who become grandparents don't expect to ever be in the "parent" role again – but it does happen. Parental emotional or psychological instability, drug or alcohol addiction, incarceration, or dropping the children off at Grandma's and not returning are all avenues by which a grandparent becomes a parent again. The rights of a grandparent, versus the rights of a parent to their child, differ greatly, so seniors who find themselves in such a situation are well-advised to seek legal advice, particularly if the situation will be long-term, or the child's parent is unpredictable. We'll discuss these challenges in this course.
Being a single parent at any age can be challenging, but it's not impossible and can be incredibly rewarding. This course will discuss ways to successfully parent a child on one's own, including child behavior, challenges, techniques, and rewards involved with being a single parent.
Completely Online
Self-Paced
Printable Lessons
Full HD Video
6 Months to Complete
24/7 Availability
Start Anytime
PC & Mac Compatible
Android & iOS Friendly
Accredited CEUs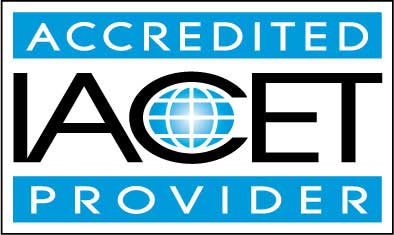 Lesson 1: What Is a Single Parent?
Now, in the early part of the 21st century, for a variety of reasons, single-parent families account for about 28 percent of all family units at any one time. Additional lesson topics: 7 survival tips for single parents; Single-Parent Families; Blended Family
11

Total Points
Lesson 1 Video
Lesson discussions: Reasons for Taking this Course
Complete Assignment: An Introduction
Assessment: Exam 1
Lesson 2: Behavior Patterns of Single-Parent Children
While its true that any child can exhibit unacceptable behavior, aggression and behavioral problems, including misbehavior at school, are higher for children in single parent families versus children in two parent (intact) families. Additional lesson topics: Parenting and parent predictors of changes in child Behavior problems
10

Total Points
Lesson 2 Video
Assessment: Exam 2
Lesson 3: The Benefits of Single-Parent Families
Even though single-parent families face many challenges, there are many benefits involved, as well. This lesson will explore those benefits. Additional lesson topics: Benefits to Being a Single Parent
9

Total Points
Lesson 3 Video
Assessment: Exam 3
Lesson 4: Single-Parenting Challenges
In Lesson 4, well discuss the challenges and disadvantages for both parents and children in a single-parent household. Additional lesson topics: Single-Parent Families; Single-Parent Families; The Challenges of Single Parenthood
10

Total Points
Lesson 4 Video
Assessment: Exam 4
Lesson 5: Co-parenting and Visitation
Parental interactions, how far parents live from one another, age of children all these things, and more, come into play when crafting a plan for parental visitation and custody. The most important consideration, however, is the welfare of the children. Additional lesson topics: The Do's and Don'ts of Co-Parenting Well; Child Custody Parenting Plans; Co-Parenting After Divorce
12

Total Points
Lesson 5 Video
Assessment: Exam 5
Lesson 6: Dealing With the Non-Custodial Parent
This lesson will discuss various types of hostile or inconsistent non-custodial parents and possible resources. This information applies specifically to divorced parents. Additional lesson topics: What Should You do if The Non-Custodial Parent Refuses to Visit the Children?; Child Custody, Child Support and Visitation; Child Custody
13

Total Points
Lesson 6 Video
Assessment: Exam 6
Lesson 7: Balancing Your Single-Parent Life
This lesson will explore some of the balancing challenges single parents face, ways to help ease the stress, and cope with various situations. Additional lesson topics: Work-Life Balance Tips for Single Parents; Finding a healthy balance: The single parent formula; Take a Deep Breath; Stress
11

Total Points
Lesson 7 Video
Assessment: Exam 7
Lesson 8: Money and Finances
This lesson will explore various strategies for managing money as a single parent. Additional lesson topics: Stretch One Income: Financial Help for Single Parents; Budget; Financial Help for Single Parents
12

Total Points
Lesson 8 Video
Assessment: Exam 8
Lesson 9: Self-Care
This lesson will explore why and how to practice good self-care. Additional lesson topics: Make Time for Yourself
9

Total Points
Lesson 9 Video
Assessment: Exam 9
Lesson 10: Roads to Success for Single-Parent Families
In our final lesson, we will explore some ways to build Team Family and how to talk honestly, yet appropriately, with your children.
63

Total Points
Lesson 10 Video
Lesson discussions: Your Opinion Matters: Course Rating; Course Comments; Program Evaluation Follow-up Survey (End of Course)
Assessment: Exam 10
Assessment: The Final Exam
By successfully completing this course, students will be able to:
Define what it means to be a single parent.
Describe behavior patterns of single-parent children.
Describe the benefits of single-parent families.
Recognize single-parenting challenges.
Identify co-parenting and visitation.
Determine ways to dealing with the non-custodial parent.
Describe methods for balancing your single-parent life.
Recognize how money and finances affect single-parenting.
Summarize successful strategies you can use or recommend for single-parent families.
Demonstrate mastery of lesson content at levels of 70% or higher.
Additional Course Information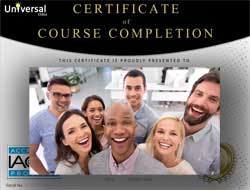 Document Your Lifelong Learning Achievements

Earn an Official Certificate Documenting Course Hours and CEUs
Verify Your Certificate with a Unique Serial Number Online
View and Share Your Certificate Online or Download/Print as PDF
Display Your Certificate on Your Resume and Promote Your Achievements Using Social Media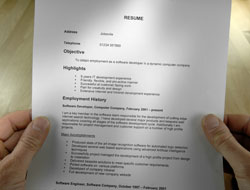 Course Title:
Single Parenting 101
Lessons Rating:
4.6 / 5 Stars (477 votes)
Languages:
English - United States, Canada and other English speaking countries
Category:
Availability:
This course is online and available in all 50 states including: California, Florida, Georgia, Illinois, New York, Pennsylvania, Ohio, Texas, and Washington.
Last Updated:
January 2023
Course Type:
Self-Paced, Online Class
Grading Policy:
Earn a final grade of 70% or higher to receive an online/downloadable CEU Certification documenting CEUs earned.
Assessment Method:
Lesson assignments and review exams
Course Fee:
$95.00 U.S. dollars
Choose Your Subscription Plan
"I really enjoyed this class. Besides just focusing on my current situation, it gave me opportunity to look at things from a much larger view point. I would definitely recommend other single parents to take this course. I am extremely grateful to have found these classes." -- Maya S.
"It was a helpful tool in becoming an even better mom. Thank you!" -- Erin G.
"Thank you it was a great course!" -- Jessica M.