Dream Interpretation 101
---

$
50.00
no certificate
- OR -
$
75.00
with CEU Certificate*
11

20

7

0.7

2,239

Students

have taken this course
Course Description
Dream Interpretation
"A dream that is not interpreted is like a letter that has not been opened.

"



(
The Talmud)
---
Across cultures and over the ages -- since the beginning of history -- dreams and their interpretation have both intrigued and bewildered people. From the ancient Greeks and Egyptians (and the peoples before them), to the Sigmund Freud's and Carl Jung's of this world and beyond.

That mysterious world we drift into and through, when we sleep, is bound by neither time nor space. It is a land where the impossible becomes possible, and the nonsensical appears completely plausible and practical.

IT IS THE LAND OF DREAMS that has neither boundaries nor limitations -- a land where you can, and do, achieve whatever you aim for.

BUT as with any other land you need to be able to understand, to be able to speak the language' and that is what this course is all about.

We do not claim to cover everything you will want or need to know -- that would be impossible to do and misleading to claim. But after completing the course you will most certainly have the knowledge to make basic sense of your dreams and the ability to begin interpreting them correctly. Fluency will come to you with time, experience and a broadening of your skills.

There is so much more we would have liked to include but the contents will most certainly ignite the torches within that will illuminate the way for you.

You will learn how to become your own dream interpreter!
Completely Online
Self-Paced
Instructor Feedback
6 Months to Complete
24/7 Availability
Start Anytime
PC & Mac Compatible
Android & iOS Friendly
Accredited CEUs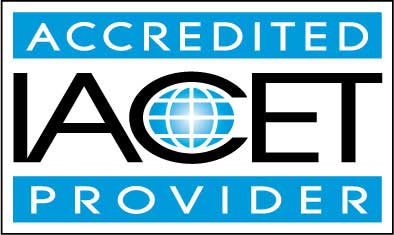 Request More Information

Have a question? Check out our
FAQ
or contact us for more information.
Course Lessons
Lesson 1: Why We All Dream -- and Why We Should


A dream well-dreamt can prompt us to question the world around us, what we are doing in it, how we view it, and what we do -- as well as defining what is real and what isn't.
11

Total Points
Lesson 1 Video
Review Article: Dreams
Take Poll: Dream Interpetation Course
Complete Assignment: An Introduction
Complete Exam: Lesson 1 Why we all dream and why we should
Lesson 2: Dreaming Through History


The point is that dreaming is a fundamental part of all our lives, one of the very few universal strands that unites the human race.
7

Total Points
Lesson 2 Video
Review 3 Articles: Dream History; Dream Incubation; 10 Ancient Legends About Dreams
Complete Exam: Lesson 2 Dreaming through history
Lesson 3: Freud/Jung/Perls


Described by Sigmund Freud as the "royal road" to understanding the unconscious mind, dreams were the centerpiece of his highly controversial book, "The Interpretation of Dreams."
20

Total Points
Lesson 3 Video
Review 2 Articles: Jung and Dream Interpretation; Perls and Dream Interpretation
Complete: Lesson 3 Assignment
Complete Exam: Lesson 3 Freud/Jung/Perls
Lesson 4: Dream State, Levels, and Logic


In this lesson we will be covering several of the better known, and more widely acknowledged dream states, as well as some very important points in relation to levels of dreaming.
9

Total Points
Lesson 4 Video
Review 2 Articles: Sleep Cycle; Lucid Dreams
Take Poll: Dreams
Complete Exam: Lesson 4 Dream states, levels and logic
Lesson 5: Dreams Across the Cultural Divide


Dreaming is a truly universal experience; however, cultural and religious factors do play an important role in how people regard the significance and consequences of dreams.
9

Total Points
Lesson 5 Video
Review Article: African American Culture and Dreams
Complete Exam: Lesson 5 Dream across the cultural divide
Lesson 6: Your Own Dream Lexicon


Our dream pictures and feelings are generated by our unconscious, and for our own benefit; you can find comfort in that. Our unconscious talks directly to us through our dreams, one-to-one.
18

Total Points
Lesson 6 Video
Complete: Lesson 6 Assignment
Complete Exam: Lesson 6 Your own dream lexicon
Lesson 7: Dream Symbols


The messages contained in our dreams are typically conveyed as symbols -- representing an idea, concept, or emotion -- something that is difficult to put into actual words.
20

Total Points
Lesson 7 Video
Review 2 Articles: Common Dream Symbols; A-Z Dream Directory
Complete: Lesson 7 Assignment
Complete Exam: Lesson 7 Dream Symbols
Lesson 8: Dreaming About


Yes, we often dream about things, and occurrences, that are common in our every day lives.
20

Total Points
Lesson 8 Video
Review 2 Articles: 7 Common Dreams; Common Motifs
Complete: Lesson 8 Assignment
Complete Exam: Lesson 8 Dreaming about
Lesson 9: Analyzing and Interpreting Your Dreams


In practically every culture, and during every age in our history, dreams have both enthralled and mystified us, inspiring us to find bigger and better ways to understand their implications.
20

Total Points
Lesson 9 Video
Review 2 Articles: Dream Analysis; Interpreting Precognitive Dreams
Take Poll: Dream Journal
Complete: Lesson 9 Assignment
Complete Exam: Lesson 9 Analyzing and Interpreting your dreams
Lesson 10: An Eclectic Approach to Dream Interpretation


Everything changes over time, so naturally the approach to dreams and their interpretation is no exception.
18

Total Points
Lesson 10 Video
Review 3 Articles: Theories of Dream Analysis; Various Dream Interpretations; List of Dreams
Complete: Lesson 10 Assignment
Complete Exam: Lesson 10 An eclectic approach to dream interpretation
Lesson 11: Dreaming Creatively


The real meaning of what it is to be creative is frequently misunderstood, with so many people thinking and saying things like, "I'm not creative at all."
70

Total Points
Lesson 11 Video
Review Article: Incubation Techniques
Take Poll: Let us know what you think of this course
Take Survey: Program Evaluation Follow-up Survey (End of Course)
Complete: Lesson 11 Assignment
Complete Exam: Lesson 11 Dreaming creatively
Complete: The Final Exam
Additional Course Information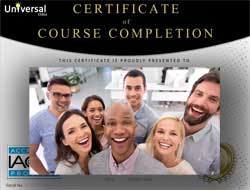 Document Your Lifelong Learning Achievements

Earn an Official Certificate Documenting Course Hours and CEUs
Verify Your Certificate with a Unique Serial Number Online
View and Share Your Certificate Online or Download/Print as PDF
Display Your Certificate on Your Resume and Promote Your Achievements Using Social Media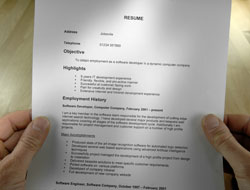 Course Title:
Dream Interpretation 101
Languages:
English - United States, Canada and other English speaking countries
Category:
Course Type:
Guidance/Counseling
Grading Policy:
Earn a final grade of 70% or higher to receive an online/downloadable CEU Certification documenting CEUs earned.
Assessment Method:
Lesson assignments and review exams
Duration:
Continuous: Enroll anytime!
Choose Your Subscription Plan
Learning Outcomes
By successfully completing this course, students will be able to:
Know why we dream and why we should dream.

Know the interpretations of dreams throughout history.

Compare and contrast the views of dreams by Freud, Jung, and Perls.

Describe the Dream State.

Compare and contrast dreams of different cultures.

Identify your own dream lexicon.

Identify and describe dream symbols.

Analyze and interpret your dreams, and

Demonstrate mastery of lesson content at levels of 70% or higher.
Student Testimonials
"Everything was helpful. It was more difficult than I expected." -- Cynthia R.
"This was an AWESOME class and the instructor was GREAT! I learned a lot about my dreams that I never knew. It was very well organized." -- Donna N.
"The professor was excellent, personable and knowledgeable." -- Jill C.
"I think this has been a wonderful experience and I liked my instructor and course so much I didn't want it to end. I thought the instructor was amazing." -- Debra H.
"All lessons have something to offer me personally, so all were very helpful especially lesson 11 in Dream Incubation." -- Emmanuel O.
"I found everything flowing and interesting." -- Roshan M.
"Overall I had a fantastic experience with this course and learned even more than I expected too! I have a much broader understanding of dream interpretation now. I appreciated that the course included a wide range of topics and the information was thorough." -- Amy C.