Online Class: Dream Interpretation 101
This insight course on how to interpret your dreams is an informative and concise review of what humankind has learned about dreams and their meanings throughout history, religion, literature, and psychology.
---

$
70.00
no certificate
- OR -
$
95.00
with CEU Certificate*
Start Right Now!
$95.00
(with CEU Certificate)
---
Taking multiple courses? Save with our
platinum program
.
11

17

4,942

Students

have taken this course

7

0.7
Unlocking the Mysteries of the Mind: A Deep Dive into Dream Interpretation
Throughout human history, dreams and their mysterious meanings have captivated civilizations. These nocturnal narratives, teeming with symbolism and enigma, stretch across time and cultures. From the ancient Greeks and Egyptians who sought divine messages in their dreams, to modern psychologists like Sigmund Freud and Carl Jung who delved into the subconscious implications of these visions, dreams have consistently held humanity's fascination.
When we close our eyes each night, we enter an ethereal realm where the constraints of reality melt away. This boundless world, unfettered by logic and reason, allows the dreamer to transcend limitations, revealing a space where imagination runs wild and the implausible becomes entirely feasible.
Yet, like any foreign land, to navigate the dream world efficiently, one must grasp its unique language and codes. This course is crafted to offer you the tools to decode these nocturnal narratives, serving as a gateway to understanding your own mind more intimately.
While it's an ambitious task to encompass the entire universe of dream interpretation, our curriculum is designed to provide a comprehensive foundation. Upon course completion, you'll possess the insights to discern the fundamental themes and patterns in your dreams and start your journey towards mastery in dream interpretation. With consistent practice and a willingness to delve deeper, you'll soon find fluency in translating your dream sequences.
As you progress through the course, anticipate a series of revelations that light up your understanding of this intricate subject.
Course Curriculum:
Lesson 1: Why We All Dream — and Why We Should

Dive into the inherent nature of dreams and uncover the significance they hold in our daily lives.

Lesson 2: Dreaming Through History

Travel through time and explore how dreams have been perceived and interpreted across different epochs and cultures.

Lesson 3: Freud/Jung/Perls

Engage with the seminal theories of iconic psychologists and understand their distinct approaches to dream analysis.

Lesson 4: Dream State, Levels, and Logic

Delve into the mechanics of the dream state, exploring its various stages and the unique logic that governs them.

Lesson 5: Dreams Across the Cultural Divide

Understand how cultural backgrounds shape and influence dream content and interpretation.

Lesson 6: Your Own Dream Lexicon

Begin the process of creating a personalized dictionary of symbols, patterns, and motifs that frequently appear in your dreams.

Lesson 7: Dream Symbols

Understand the universal symbols that recur in dreams worldwide and learn how to decode them.

Lesson 8: Dreaming About

Explore common dream scenarios, from flying to falling, and uncover their potential meanings.

Lesson 9: Analyzing and Interpreting Your Dreams

Equip yourself with practical techniques to systematically deconstruct and understand your dreams.

Lesson 10: An Eclectic Approach to Dream Interpretation

Incorporate diverse methodologies from various cultures and time periods to enrich your dream analysis toolkit.

Lesson 11: Dreaming Creatively

Explore how dreams can serve as a wellspring of creativity and inspiration, shaping art, literature, and innovation.
In this immersive journey into the world of dreams, you will not only gain academic knowledge but also the skills to harness this knowledge for self-awareness and personal growth. Discover the profound messages that your mind communicates every night, and embark on a transformative voyage to the core of your psyche.
Course Motivation
The Role of Dreaming
Many people seriously downplay the important role that dreaming plays in our lives -- be it in the area of health, growth, or personal development. And regardless of whether we remember our dreams, they do play a crucial role, both consciously and subconsciously.
One might say we sleep in order to dream.
It was during the 1950s when scientists first discovered that dreaming nearly always happens within the crucial Rapid Eye Movement (REM) segment of the sleep cycle. While the average adult spends approximately two hours in the REM cycle of sleep each night, infants spend much more time, mainly because that cycle of sleep stimulates the areas of the brain connected to learning and development.
If people are deprived of REM sleep, the effects are swift and debilitating. Within a few days, a REM-deprived person will become anxious, depressed, irritable, and even nauseous. So, regardless of whether we remember our dreams, they play a crucial role in our health and well-being -- physical, emotional, and mental.
Some scientific research has shown that in the later stages of development, an unborn child exhibits signs of REM activity in the womb, supporting the suggestion that dreaming is linked with both human growth and development. Among the many benefits of REM sleep is its association with increased production of proteins, which is extremely important to mental development, and is directly connected to the actual learning of certain skills.
The Value of Dreams
Dreams enable people to see the world with new eyes, as the vistas of dream consciousness pay no heed to the usual awake rules of space and time. There is no one way to regard dreams, or to interpret them. If you are committed to exploring your dreams, you will remember them, and they will most certainly help you. But you must be committed and dedicated to seeing and recalling your dreams, before you can hope to interpret them properly.
Without commitment, all explorations, techniques and interpretations are worth little.
Though it will require an investment of your time -- and some effort -- to become properly conversant in the language of dreams, you will find it worth so much more than the investment you have made.
You will discover that your dreams are a constant source of insight for your inner growth and development, and are constantly available to you as a useful step in the healing process.
During our waking hours our conscious minds are very much in control, but when we sleep, the unconscious mind takes over and we enter the world of dreams with all its visual imagery, symbols, and the use of many different types of metaphors.
While we will cover different themes, symbols, and approaches in the various lessons of this course, to truly understand and benefit from our dreams, we need to remember and listen to them with our hearts, rather than just our heads.
We need to develop our intuitions, while suspending certain pre-judgments and beliefs. An open mind is the best personal development tool we can have.
The Power of the Unconscious
The best news for us all is that our dream worlds do not exist outside of ourselves, but are deep within ourselves. Therefore, they are accessible at all times, to be tapped into and utilized for any purpose we see fit.
Our dream worlds are regarded as products of our unconscious minds -- that level of the psyche within which impulses are held in a subdued state. You need to keep in mind that in comparison to the relatively small proportion of things of which we are aware, the unconscious mind is a massive warehouse of memories, dreams, and reflections -- both personal and transpersonal.
Strangely, even though people all over the world have been interested for many years in entering and inducing the dream state, few cultures have had techniques for actually recalling dreams.
Being able to remember dreams (and therefore the messages they contain) is very important -- as dreams are the conduit through which unconscious material is delivered to us from the depths of our minds. Dreams are a way for us all to gain much greater self-knowledge.
Dreams raise our conscious awareness, enabling us to become much wiser and smarter.
Dreams, which were, for many years (or many hundreds of years), seen as messages from the gods or other independent bodies, outside of ourselves, must now, by necessity, be seen as messages from within ourselves.
All we need to be able to do is interpret the language!
Completely Online
Self-Paced
Printable Lessons
Full HD Video
6 Months to Complete
24/7 Availability
Start Anytime
PC & Mac Compatible
Android & iOS Friendly
Accredited CEUs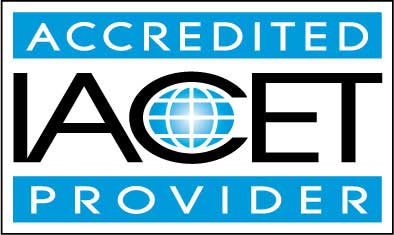 Lesson 1: Why We All Dream -- and Why We Should
A dream well-dreamt can prompt us to question the world around us, what we are doing in it, how we view it, and what we do -- as well as defining what is real and what isn't.
11

Total Points
Lesson 1 Video
Lesson discussions: Dream Interpetation Course; Reasons for Taking this Course
Complete Assignment: An Introduction
Assessment: Lesson 1 Why we all dream and why we should
Lesson 2: Dreaming Through History
The point is that dreaming is a fundamental part of all our lives, one of the very few universal strands that unites the human race. Additional lesson topics: Dream History; Several Ancient Legends About Dreams
7

Total Points
Lesson 2 Video
Assessment: Lesson 2 Dreaming through history
Lesson 3: Freud/Jung/Perls
Described by Sigmund Freud as the "royal road" to understanding the unconscious mind, dreams were the centerpiece of his highly controversial book, "The Interpretation of Dreams."
10

Total Points
Lesson 3 Video
Assessment: Lesson 3 Freud/Jung/Perls
Lesson 4: Dream State, Levels, and Logic
In this lesson we will be covering several of the better known, and more widely acknowledged dream states, as well as some very important points in relation to levels of dreaming.
8

Total Points
Lesson 4 Video
Lesson discussions: Dreams
Assessment: Lesson 4 Dream states, levels and logic
Lesson 5: Dreams Across the Cultural Divide
Dreaming is a truly universal experience; however, cultural and religious factors do play an important role in how people regard the significance and consequences of dreams.
9

Total Points
Lesson 5 Video
Assessment: Lesson 5 Dream across the cultural divide
Lesson 6: Your Own Dream Lexicon
Our dream pictures and feelings are generated by our unconscious, and for our own benefit; you can find comfort in that. Our unconscious talks directly to us through our dreams, one-to-one.
9

Total Points
Lesson 6 Video
Complete: Lesson 6 Assignment
Assessment: Lesson 6 Your own dream lexicon
Lesson 7: Dream Symbols
The messages contained in our dreams are typically conveyed as symbols -- representing an idea, concept, or emotion -- something that is difficult to put into actual words.
10

Total Points
Lesson 7 Video
Assessment: Lesson 7 Dream Symbols
Lesson 8: Dreaming About
Yes, we often dream about things, and occurrences, that are common in our every day lives.
12

Total Points
Lesson 8 Video
Complete: Lesson 8 Assignment
Assessment: Lesson 8 Dreaming about
Lesson 9: Analyzing and Interpreting Your Dreams
In practically every culture, and during every age in our history, dreams have both enthralled and mystified us, inspiring us to find bigger and better ways to understand their implications.
12

Total Points
Lesson 9 Video
Lesson discussions: Dream Journal
Complete: Lesson 9 Assignment
Assessment: Lesson 9 Analyzing and Interpreting your dreams
Lesson 10: An Eclectic Approach to Dream Interpretation
Everything changes over time, so naturally the approach to dreams and their interpretation is no exception.
10

Total Points
Lesson 10 Video
Complete: Lesson 10 Assignment
Assessment: Lesson 10 An eclectic approach to dream interpretation
Lesson 11: Dreaming Creatively
The real meaning of what it is to be creative is frequently misunderstood, with so many people thinking and saying things like, "I'm not creative at all."
60

Total Points
Lesson 11 Video
Lesson discussions: Let us know what you think of this course; Program Evaluation Follow-up Survey (End of Course); Course Comments
Assessment: Lesson 11 Dreaming creatively
Assessment: The Final Exam
By successfully completing this course, students will be able to:
Summarize why we dream and why we should dream.
Summarize the interpretations of dreams throughout history.
Compare and contrast the views of dreams by Freud, Jung, and Perls.
Describe the Dream State.
Compare and contrast dreams of different cultures.
Identify your own dream lexicon.
Identify and describe dream symbols.
Analyze and interpret your dreams.
Demonstrate mastery of lesson content at levels of 70% or higher.
Additional Course Information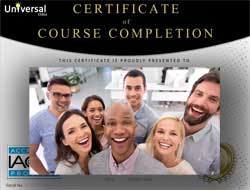 Document Your Lifelong Learning Achievements

Earn an Official Certificate Documenting Course Hours and CEUs
Verify Your Certificate with a Unique Serial Number Online
View and Share Your Certificate Online or Download/Print as PDF
Display Your Certificate on Your Resume and Promote Your Achievements Using Social Media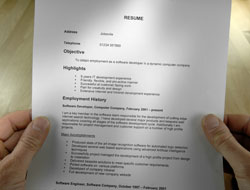 Course Title:
Dream Interpretation 101
Lessons Rating:
4.4 / 5 Stars (3,815 votes)
Languages:
English - United States, Canada and other English speaking countries
Availability:
This course is online and available in all 50 states including: California, Florida, Georgia, Illinois, New York, Pennsylvania, Ohio, and Texas.
Last Updated:
September 2023
Course Type:
Self-Paced, Online Class
Grading Policy:
Earn a final grade of 70% or higher to receive an online/downloadable CEU Certification documenting CEUs earned.
Assessment Method:
Lesson assignments and review exams
Course Fee:
$95.00 U.S. dollars
Choose Your Subscription Plan
"I found out how little I knew about dreams and how to interpret them. I now know more about the symbolism of the recurrent dream I have had for years." -- Judith J.
"I absolutely loved this course! The lessons and assignment are very challenging and it definitely taught me how to to open my mind. Thank you!" -- Jessica F.
"As a beginner who has been keeping a dream journal for over 20 years, I found this course extremely helpful and informative. The quizzes were essential and not as easy as one would expect. The writing exercises allowed me to put the lessons to practice, and I made connections that I knew I could make, but didn't have the proper tools until I took this course. It was just enough." -- Camika S.
"Thank you for the great course, very interesting and educational." -- Melanie S.
"This course was very concise and helpful. I learned a lot more than I thought I would." -- Racheal L.
"A great course and an excellent, knowledgeable instructor." -- Joe L.
"Overall I had a fantastic experience with this course and learned even more than I expected too! I have a much broader understanding of dream interpretation now. I appreciated that the course included a wide range of topics and the information was thorough." -- Amy C.
"I found everything flowing and interesting." -- Roshan M.
"All lessons have something to offer me personally, so all were very helpful especially lesson 11 in Dream Incubation." -- Emmanuel O.
"I think this has been a wonderful experience and I liked my instructor and course so much I didn't want it to end. I thought the instructor was amazing." -- Debra H.
View More Testimonials...