Payroll Management 101
---

$
50.00
no certificate
- OR -
$
75.00
with CEU Certificate*
18

24

9

0.9

2,916

Students

have taken this course
Course Description
There are many aspects that need to be covered when running a successful business. One of the most important aspects in any business is of course, payroll management. The members of the business involved in payroll management have unique responsibilities to ensure that the business operations can maintain momentum. In essence, the payroll management team is at the heart of any business.
While managing the payroll may seem easy enough, it is actually a complicated process involving finance and record keeping. Payroll Management 101 provides you with the information and guidance to become a key member of the payroll management team. The curriculum is designed to give an overview of all the core skills you will be required to attain in an easy to read manner. Most importantly, Payroll Management 101 provides you with the tools to quickly start using your new vocational skills in an operational environment.
By covering the topics contained in Payroll Management 101, you can be assured that you will have the necessary skills and abilities to tackle just about any payroll projects you are assigned. The course has been designed to assist not only people involved solely in payroll management, but also for small business owners, and business people looking to get the edge over their competitors. Written for both seasoned professionals and business newcomers Payroll Management 101 is sure to provide you with all you need to know.
Completely Online
Self-Paced
Instructor Feedback
6 Months to Complete
24/7 Availability
Start Anytime
PC & Mac Compatible
Android & iOS Friendly
Accredited CEUs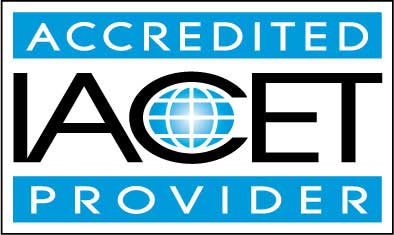 Request More Information

Have a question? Check out our
FAQ
or contact us for more information.
Course Lessons
Lesson 1: Introduction to Payroll


The payroll staff is a vitally important part of any large company. It has an important part to play in the record-keeping that is vital in a major company with lots of employees.
10

Total Points
Lesson 1 Video
Review Article: Doing Payroll
Take Poll: Payroll Course
Complete: Lesson 1 Assignment
Complete: Lesson 1 Exam
Lesson 2: Record-keeping


The payroll department of each business is charged with the responsibility of keeping a vast range of records on the company's workforce.
15

Total Points
Lesson 2 Video
Complete: Lesson 2 Assignment
Complete: Lesson 2 Exam
Lesson 3: Employee Records


Every company needs to record information on its employees. The importance of keeping full, relevant information on its employees is essential for any company.
9

Total Points
Lesson 3 Video
Review Article: How Long Do Employee Records Need to be Retained
Complete: Lesson 3 Exam
Lesson 4: Salary Payments


Paying employees has become a far more streamlined process in recent years, with the option for companies to transfer payments electronically to their workforce by means of automated payments.
10

Total Points
Lesson 4 Video
Review Article: Gross Earnings
Complete: Lesson 4 Exam
Lesson 5: Deductions


There are certain standard deductions that will make their way onto all pay stubs, and as many again that appear on almost all of them. Non-mandatory deductions from a paycheck are more usually called "benefits."
8

Total Points
Lesson 5 Video
Review 2 Articles: Payroll Deductions Calculator; Understanding Payroll Deductions
Complete: Lesson 5 Exam
Lesson 6: Pay Stubs


Pay stubs are a major part of the record-keeping process for any company with a payroll, and they should also be part of any employee's records.
10

Total Points
Lesson 6 Video
Review 2 Articles: Net Pay; Payslips and Paystubs
Complete: Lesson 6 Exam
Lesson 7: Understanding All Parts of a Pay Stub

How to read all parts of a pay stub, including all medical benefits/deductions, all 401K deductions, state, federal taxes, vacation, sick time, everything. In great detail.
9

Total Points
Complete Exam: Lesson 7: Understanding the Pay Stub
Lesson 8: Tax Considerations


There is a range of factors that govern how much tax each individual will pay. As a payroll professional, one of your responsibilities will be calculating how much tax employees must pay on their earnings.
13

Total Points
Lesson 8 Video
Review 2 Articles: Payroll Tax Library; What Are Payroll Taxes?
Complete: Lesson 8 Assignment
Complete: Lesson 8 Exam
Lesson 9: How to Determine and Pay State and Federal Taxes

How to determine and pay federal taxes. How to generically go about paying state payroll taxes and unemployment. How to file information electronically.
10

Total Points
Complete: Lesson 9 Exam: How to Determine Taxes
Lesson 10: Dealing With Outside Contractors


Because of the nature of consulting work, compensation for consultants is a great deal more flexible in terms of payments and governing rules than everyday salaried work, which must conform to a government standard.
10

Total Points
Lesson 10 Video
Review 2 Articles: Payroll Vs. Independent Contractors; The Great Debate: Employee vs Independent Contractor
Complete: Lesson 10 Exam
Lesson 11: Sick and Maternity Leave


Allowing workers to take some time away from their job to deal with the priorities of caring for their family, recovering from an illness, or having a baby is profitable for a company.
9

Total Points
Lesson 11 Video
Review 2 Articles: Maternity Leave; Sick Leave
Take Poll: Sick Leave
Complete: Lesson 11 Exam
Lesson 12: Pensions


The idea of a pension is to provide financial stability during retirement and, if workers have saved enough, to allow them to enjoy the years after they stop working for a living.
10

Total Points
Lesson 12 Video
Review 2 Articles: Pension Plan Basics; Pension Plans
Complete: Lesson 12 Exam
Lesson 13: How 401K Contributions are Calculated and Deducted

How 401k (including company matching), sick time, vacation time, pensions, health insurance, maternity leave, and other benefits are calculated and deducted from an employee's pay listing with specific examples.
9

Total Points
Complete: Lesson 13 Exam: How 401K Contributions are Calculated
Lesson 14: Dealing with 401K Contributions

An entire lesson on 401(k) contributions, the types of plans available, the tax implications for both employers and employees, how company matching works.
10

Total Points
Complete: Lesson 14 Exam: 401 Contributions
Lesson 15: Preparing and Filing Form W2

An entire lesson on the W2, what information is give on it, with actually specific examples that include 401K deductions/benefits, state/federal taxes, etc.
10

Total Points
Complete: Lesson 15 Exam: Preparing and Filing Form W2
Lesson 16: Dealing with Errors


Payroll departments are staffed by humans,just like any department of any business, and therefore errors will be made.
15

Total Points
Lesson 16 Video
Review 2 Articles: 5 Common Payroll Mistakes; Avoiding Payroll Mistakes
Take Poll: Payroll Errors
Complete: Lesson 16 Assignment
Complete: Lesson 16 Exam
Lesson 17: Payroll Software


The main way that a payroll department can ease its human workload is to invest in a quality software package.
10

Total Points
Lesson 17 Video
Review 2 Articles: Accounting Software Reviews; Payroll Software and Services
Complete: Lesson 17 Exam
Lesson 18: Employing Payroll Specialists


A payroll department is only as good as the people who staff it. It is a business owner's decision how to address this need, and it is on the owner's instincts and preferences that he or she will base the decision.
124

Total Points
Lesson 18 Video
Review 3 Articles: Benefits of Outsourcing Payroll; Free Up Your Time; Outside Payroll Processing
Take Poll: End of Course Poll
Take Survey: Program Evaluation Follow-up Survey (End of Course)
Complete: Lesson 18 Assignment
Complete: Lesson 18 Exam
Complete: The Final Exam
Additional Course Information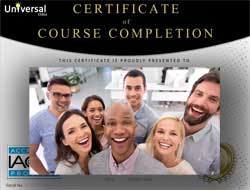 Document Your Lifelong Learning Achievements

Earn an Official Certificate Documenting Course Hours and CEUs
Verify Your Certificate with a Unique Serial Number Online
View and Share Your Certificate Online or Download/Print as PDF
Display Your Certificate on Your Resume and Promote Your Achievements Using Social Media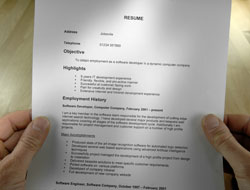 Course Title:
Payroll Management 101
Languages:
English - United States, Canada and other English speaking countries
Category:
Course Type:
Professional Development
Grading Policy:
Earn a final grade of 70% or higher to receive an online/downloadable CEU Certification documenting CEUs earned.
Assessment Method:
Lesson assignments and review exams
Instructor:
UniversalClass Staff Instructor
Duration:
Continuous: Enroll anytime!
Choose Your Subscription Plan
Learning Outcomes
By successfully completing this course, students will be able to:
Define payroll management.

Describe the requirements for record keeping.

Describe the requirements for retaining employee records.

Know salary payments.

Know deductions.

Know payslips.

Define tax considerations.

Describe dealing with outside contractors.

Describe handling sick and maternity leave.

Describe handling pensions.

Describe dealing with errors, and

Demonstrate mastery of lesson content at levels of 70% or higher.