When you first ventured into the world of business, you probably had accomplishments in mind that you wanted to make. Maybe you wanted to increase your income, get a promotion, or start your own company. Regardless of what they are, you probably had some goals in mind. However, did you know that there is a right and a wrong way to set goals?
Many people fail to realize that goals take a lot of thought to develop and even more effort to carry out. Goals can be about nearly anything, from asking your boss for a raise to communicating more effectively with members of your team. Goals can help you to shape and mold your experience as a professional in the business field to a successful and lucrative one, but how can you be sure that you are setting the goals in the correct manner?
In this course, you will delve into how to create smart, effective goals to further yourself as a professional as well as advancing your business. You will take time to study what a goal actually is, what goes into making a goal, and what you need to begin making powerful goals to serve you and your career. You will also explore how goals can help you to hone specific skills to make you a better, well-rounded team member.
If you need a jumpstart in your career, goals are the best way to begin! Your career will thank you later, so sign up today!
Completely Online
Self-Paced
Printable Lessons
Full HD Video
6 Months to Complete
24/7 Availability
Start Anytime
PC & Mac Compatible
Android & iOS Friendly
Accredited CEUs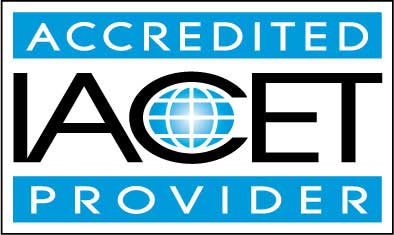 By successfully completing this course, students will be able to:
Identify what it means to set goals for business and why it is imnportant.
Determine ground rules for goal setting in business.
Create a goal.
Determine effective goal setting and management.
Determine effective goal setting and interpersonal skills.
Describe using assertiveness to your advantage.
Describe processes for changing the behavior of others.
Describe managing priorities.
Plan and delegate your business goals.
Recognize options when encountering obstacles.
Describe why individuals do not reach their goals.
Describe strategies to optimize reaching your goals.
Demonstrate mastery of lesson content at levels of 70% or higher.
Assessment Guide
| Assessment | Points |
| --- | --- |
| Your Goal for Taking this Course | 1 points |
| Lesson 1 Exam | 9 points |
| Lesson 2 Exam | 10 points |
| Lesson 3 Exam | 9 points |
| Lesson 4 Exam | 10 points |
| Lesson 5 Exam | 10 points |
| Lesson 6 Exam | 10 points |
| Lesson 7 Exam | 10 points |
| Lesson 8 Exam | 10 points |
| Lesson 9 Exam | 10 points |
| Lesson 10 Exam | 10 points |
| Lesson 11 Exam | 9 points |
| Lesson 12 Exam | 10 points |
| Lesson 13 Exam | 10 points |
| Lesson 14 Exam | 9 points |
| Lesson 15 Exam | 10 points |
| The Final Exam | 85 points |