Unleashing Your Potential: The Power of Goal-Setting in Business
Venturing into the business realm, you were likely fueled by dreams and aspirations. Be it ascending the corporate ladder, launching an innovative startup, or simply multiplying your earnings, visions of achievement have always been your beacon. Yet, have you ever paused to consider the art and science of goal-setting? Did you know that the manner in which you architect your goals can make or break their realization?
Contrary to popular belief, setting objectives isn't just about jotting down lofty dreams. It's an intricate dance of intention, strategy, and execution. Goals are the compass guiding you through the turbulent seas of business, from refining your communication skills with stakeholders to spearheading transformative projects. Crafted wisely, they possess the power to redefine your trajectory, turning aspirations into tangible milestones.
Embark on a transformative odyssey with us as we demystify the alchemy of effective goal-setting. Together, we'll dissect the anatomy of a goal, diving deep into its core components. You'll unearth the strategies to sculpt potent objectives that not only propel your career forward but also amplify your skills, morphing you into a holistic, indispensable asset for any team.
But goals aren't just about personal growth; they're the linchpin fostering collective progress, enhancing team synergy, and driving business evolution. By mastering the art of goal-setting, you're not just investing in yourself; you're fortifying the foundation upon which entire enterprises are built.
So, if you're yearning for a reinvigorated career trajectory, let goals be your guiding star. Embellish your professional canvas with milestones that resonate and inspire. Your future self will revel in gratitude. Dive into this transformative journey; enroll now and sculpt a future brimming with achievements.
Completely Online
Self-Paced
Printable Lessons
Full HD Video
6 Months to Complete
24/7 Availability
Start Anytime
PC & Mac Compatible
Android & iOS Friendly
Accredited CEUs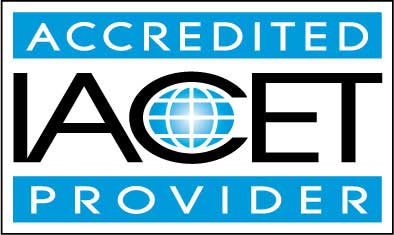 By successfully completing this course, students will be able to:
Identify what it means to set goals for business and why it is imnportant.
Determine ground rules for goal setting in business.
Create a goal.
Determine effective goal setting and management.
Determine effective goal setting and interpersonal skills.
Describe using assertiveness to your advantage.
Describe processes for changing the behavior of others.
Describe managing priorities.
Plan and delegate your business goals.
Recognize options when encountering obstacles.
Describe why individuals do not reach their goals.
Describe strategies to optimize reaching your goals.
Demonstrate mastery of lesson content at levels of 70% or higher.
Assessment Guide
| Assessment | Points |
| --- | --- |
| Your Goal for Taking this Course | 1 points |
| Lesson 1 Exam | 9 points |
| Lesson 2 Exam | 10 points |
| Lesson 3 Exam | 9 points |
| Lesson 4 Exam | 10 points |
| Lesson 5 Exam | 10 points |
| Lesson 6 Exam | 10 points |
| Lesson 7 Exam | 10 points |
| Lesson 8 Exam | 10 points |
| Lesson 9 Exam | 10 points |
| Lesson 10 Exam | 10 points |
| Lesson 11 Exam | 9 points |
| Lesson 12 Exam | 10 points |
| Lesson 13 Exam | 10 points |
| Lesson 14 Exam | 9 points |
| Lesson 15 Exam | 10 points |
| The Final Exam | 85 points |