Etiquette 101 is an overview of today's etiquette rules, updated for today's fast-paced lifestyles and ever-changing codes of conduct for work and leisure. The role of etiquette has changed over the years. At one time, it served as an indicator of each person's proper station in life. Today, etiquette helps smooth the path of our daily activities, whether it's meeting others in our daily interactions, talking to someone on the phone, offering condolences properly or understanding how to talk to colleagues at a business conference.

In Etiquette 101, you'll learn the rules of good behavior for today's most common social and business situations, including the common courtesies of life that many of us have forgotten or may not have learned, from when to offer your seat on a bus to a stranger to how to share a cab. It will also go over telephone etiquette, with the updated rules for cell phone use and the new rules for office calls.
Correspondence, including emails, entertaining and being a polite guest, giving and receiving gifts and life's big events are all covered, with examples – both good and bad! There is also a section on life situations that are never easy, such as death and divorce, with etiquette suggestions that will help you navigate the minefield of emotions surrounding these situations.
Finally, a section on workplace etiquette covers the details of everything from how to relate to your boss and subordinates to keeping your social life and work separate. Etiquette 101 will teach you everything you need to know to move graciously through today's world.
Completely Online
Self-Paced
Printable Lessons
Full HD Video
6 Months to Complete
24/7 Availability
Start Anytime
PC & Mac Compatible
Android & iOS Friendly
Accredited CEUs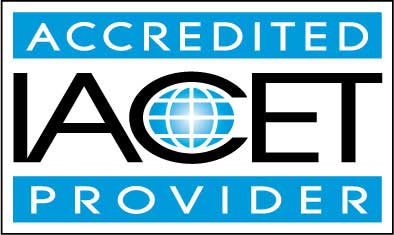 By successfully completing this course, students will be able to:
Summarize why etiquette matters.
Describe the common courtesies of life.
Summarize polite conversation.
Describe telephone etiquette.
Define proper correspondence.
Describe basic table manners.
Describe etiquette overnight guests.
Describe wedding etiquette.
Define etiquette for moments of sorrow.
Define the rules of the workplace.
Define appropriate behavior for children.
Summarize gift giving guidelines.
Demonstrate mastery of lesson content at levels of 70% or higher.
Assessment Guide
| Assessment | Points |
| --- | --- |
| Lesson 1 Assignment | 2 points |
| An Introduction | 1 points |
| Lesson 1. Why Etiquette Matters | 8 points |
| Lesson 2 Assignment | 2 points |
| Lesson 2. The Common Courtesies of Life | 9 points |
| Lesson 3 Assignment | 2 points |
| Lesson 3. Polite Conversation | 10 points |
| Lesson 4. Telephone Etiquette | 10 points |
| Lesson 5. Correspondence | 8 points |
| Lesson 6 Assignment | 10 points |
| Lesson 6. Basic Table Manners | 8 points |
| Lesson 7. Overnight Guests | 10 points |
| Lesson 8. Wedding Etiquette | 10 points |
| Lesson 9. Moments of Sorrow | 7 points |
| Lesson 10 Assignment | 10 points |
| Lesson 10. The Rules of the Workplace | 8 points |
| Lesson 11 Assignment | 10 points |
| Lesson 11. Gift Giving Guidelines | 8 points |
| Lesson 12 Assignment | 10 points |
| Final Assignment | 2 points |
| Lesson 12. Appropriate Behavior for Children | 7 points |
| The Final Exam | 49 points |