Delving into Christianity: A Comprehensive Guide to the World's Largest Faith
Step into the fascinating realm of Christianity, the religion that commands the spiritual allegiance of billions globally. While recent surveys suggest that about 65% of Americans identify as Christians, the faith itself is vast, intricate, and rooted in deep traditions that span the globe.
Christianity's colossal canvas boasts a myriad of denominations, with the Roman Catholic Church leading the charge, boasting over a billion adherents. The Protestant tradition follows, accounting for approximately 500 million believers, and the Eastern Orthodox Church serves as a spiritual home for approximately 225 million souls.
Despite these numbers, many Christians transcend denominational boundaries, making it likely that Christianity's actual footprint is even more extensive than projected. Central to this faith is the reverence for Jesus Christ, heralded as the Messiah, whose life and teachings, as documented in the New Testament, have offered solace, guidance, and purpose to countless souls across millennia.
This course navigates the rich tapestry of Christian thought and tradition without favoring any specific branch. Instead, it presents a panoramic view, offering insights into the core tenets and doctrines of the most influential Christian sects: Roman Catholic, Eastern Orthodox, and Protestant. Given that Christianity boasts a staggering 38,000 denominations, this course wisely narrows its focus to provide a coherent and enlightening experience, without compromising depth or authenticity.
Spanning seventeen meticulously crafted lessons, this course is your passport to an engaging, enlightening journey. Each lesson concludes with a suite of summary review questions and exercises, meticulously designed to reinforce your understanding and mastery of the material. This structured approach ensures a wholesome learning experience, allowing participants to gauge their progress and solidify their understanding.
Whether driven by personal faith, academic curiosity, or an earnest desire to understand the teachings of Christ and the global religion they inspired, this course promises a lucid, comprehensive introduction to Christianity's foundational concepts.
A key companion in this journey is the Bible. While digital versions abound, participants are encouraged to secure a hard copy of the King James Version of the Holy Bible. The tangible experience of flipping through its pages, annotating, and highlighting passages can be profoundly immersive. Affordable copies are widely available online, or you might borrow one from a library or a loved one. However, owning a personal copy is invaluable, serving as a lifelong reference and spiritual companion.
Join us on this enlightening journey and immerse yourself in the timeless teachings and traditions of Christianity.
*Note: The Roman Catholic and Eastern Orthodox Churches view themselves not as mere "denominations" but assert their identity as "The One True Church," anchored in the Confession of Peter and established by Jesus Christ Himself.
Completely Online
Self-Paced
Printable Lessons
Full HD Video
6 Months to Complete
24/7 Availability
Start Anytime
PC & Mac Compatible
Android & iOS Friendly
Accredited CEUs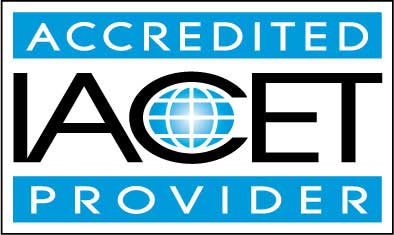 By successfully completing this course, students will be able to:
Summarize the basic tenets of Christianity.
Summarize a brief history of Christianity.
Identify overview of basic Christian Doctrines.
Recognize Christian churches and denominations.
Describe Christian practices, rituals, sacraments, and traditions.
Describe Christianity in the post-modern world.
Summarize well known Christian leaders, past and present.
Describe similarities and differences between Christianity and other religions.
Summarize the place of archangels and angels in Christianity.
Demonstrate mastery of lesson content at levels of 70% or higher.
Assessment Guide
| Assessment | Points |
| --- | --- |
| An Introduction | 5 points |
| Lesson 1 Assignment | 25 points |
| Lesson 1 - Introduction to Christianity | 9 points |
| Lesson 2 Assignment | 25 points |
| Lesson 2 - The Christian Bible | 9 points |
| Lesson 3 Assignment | 25 points |
| Lesson 3 - Brief History of Christianity | 9 points |
| Lesson 4 Assignment | 25 points |
| Lesson 4 - Overview of Basic Christian Doctrines | 10 points |
| Lesson 5 Assignment | 25 points |
| Lesson 5 - Christian Churches/Denominations | 9 points |
| Lesson 6 Assignment | 25 points |
| Lesson 6 - Christian Practices, Rituals, Sacraments and Traditions | 10 points |
| Lesson 7 Assignment | 25 points |
| Lesson 7 - Christianity in the Postmodern World | 10 points |
| Lesson 8 Assignment | 25 points |
| Lesson 8 - Christian and Christian Church Holidays | 9 points |
| Lesson 9 Assignment | 25 points |
| Lesson 9 - Well Known Christian Leaders, Past and Present | 10 points |
| Lesson 10 Assignment | 25 points |
| Lesson 10 - Similarities and Differences between Christianity and Other Religions | 9 points |
| Lesson 11 Assignment | 25 points |
| Lesson 11 - Archangels and Angels | 10 points |
| Lesson 12 Assignment | 25 points |
| Lesson 12 - Christs Twelve Disciples/Apostles | 10 points |
| Lesson 13 Assignment | 25 points |
| The Final Exam | 118 points |