Do you long to write but feel like you're too busy? Writing for children can be the answer. Children's stories are generally far shorter and simpler than stories for adults. You can draft an 800 word children's story during a couple of lunch hours or during your child's nap times. Many noted children's authors started writing in short bursts when their own young children were sleeping or playing nearby.
Writing for children is by no means easy, however. Children's book and magazine editors expect well developed characters, engaging plots, and vivid description, all in a very small package. Good children's writers learn to make every word count. Communicating effectively with kids means using language they can understand but not talking down to them, and this is easier said than done. In this course, we will look at the elements that go into an effective children's story, from initial idea to finished manuscript. If you've always wanted to write but don't know where to start, we'll cover that too. And once you have a few good stories under your belt, you'll want to find publishing outlets for them. We'll go over the basics of submitting to publishers and even of publishing books yourself.
Writing stories for children can be a fascinating hobby or a challenging career. You can write for your own kids, or publish stories and books that will reach thousands of eager readers. Either way, you will gain the satisfaction of knowing that you are making a difference in the lives of children who hear or read your words.
Completely Online
Self-Paced
6 Months to Complete
24/7 Availability
Start Anytime
PC & Mac Compatible
Android & iOS Friendly
Accredited CEUs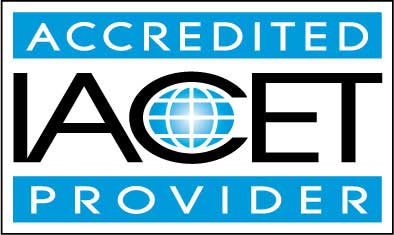 By successfully completing this course, students will be able to:
Describe creating characters kids will love.
Define plot in the children's story.
Describe setting and the art of description.
Describe dialog in the children's story.
Define modeling.
Create a first draft.
Describe the revision process and what to look for.
Describe ways to handle rejection and learn from criticism.
Demonstrate mastery of lesson content at levels of 70% or higher.
Assessment Guide
| Assessment | Points |
| --- | --- |
| An Introduction | 1 points |
| Lesson 1 Assignment: Creating Your Writing Schedule | 25 points |
| Lesson 1 Exam: Let's Go! | 110 points |
| Lesson 2 Assignment: A Writing Exercise | 25 points |
| Lesson 2 Exam: Just Do It | 125 points |
| Lesson 3 Assignment: Create Your Own Characters | 25 points |
| Lesson 3 Exam: Creating Characters Kids Will Love | 105 points |
| Lesson 4 Assignment: Creating Conflict | 25 points |
| Lesson 4 Exam: And Then What Happened? Plot and the Children's Story | 125 points |
| Lesson 5 Assignment: Creating Descriptions | 25 points |
| Lesson 5 Exam: Setting and the Art of Description | 115 points |
| Lesson 6 Assignment: Writing Dialog | 25 points |
| Lesson 6 Exam: He Said, She said. Dialog in the Children's Story | 120 points |
| Lesson 7 Assignment: Modeling Applications | 25 points |
| Lesson 7 Exam: Modeling | 120 points |
| Lesson 8 Assignment: Taking the First Step | 25 points |
| Lesson 8 Exam: The First Draft | 125 points |
| Lesson 9 Assignment: Revising Your Work | 25 points |
| Lesson 9 Exam: Writing is Rewriting | 115 points |
| Lesson 10 Assignment: Find a Support Group | 25 points |
| Lesson 10 Exam: Don't Despair, Share! | 125 points |
| Lesson 11 Assignment: Finding the Right Market | 25 points |
| Lesson 11 Exam: Target Practice: Studying the Markets | 115 points |
| Lesson 12 Assignment: Submission Log | 25 points |
| Lesson 12 Exam: Don't Give Up | 125 points |
| The Final Exam | 290 points |