Online Class: How to Choose the Right Dog for You
Throughout this course, you will learn how to properly evaluate your goals in getting a dog, the characteristics you want your dog to have, what you will offer your dog, and more.
---

$
70.00
no certificate
- OR -
$
95.00
with CEU Certificate*
Start Right Now!
$95.00
(with CEU Certificate)
---
Taking multiple courses? Save with our
platinum program
.
11

18

714

Students

have taken this course

3

0.3
Finding Your Perfect Pooch: The Comprehensive Guide to Choosing the Right Dog for You
In the vast realm of furry companions, finding the right dog that aligns with your lifestyle, personality, and aspirations can be an overwhelming endeavor. After all, a dog is not just an addition to your household; it's a commitment, a lifelong bond, and most importantly, a friendship. We understand the gravity of this choice and have crafted a course that simplifies this daunting task, ensuring that the tail-wagging addition to your family is a perfect fit.
Course Highlights:
Establishing Your Canine Vision: Begin by introspecting and articulating your motivations behind adopting a dog. Is it for companionship during your morning jogs, a cuddle companion on rainy days, or a lively addition to your growing family? Establishing a clear vision sets the tone for the entire selection process.

Navigating the Canine Kingdom: From vivacious retrievers to regal shih tzus, the canine world is diverse and enchanting. This course offers an exhaustive overview of various breeds, their characteristics, temperaments, and needs, ensuring you're well-equipped to make an informed choice.

Personalized Pooch Profiling: Delve into a structured process of determining the traits you desire in your furry friend. Whether it's a playful demeanor, a calm nature, or a certain size, outline your preferences to pinpoint your ideal companion.

The Give and Take: Dogs, much like humans, have their own aspirations and requirements. Assess what you can offer to your furry friend in terms of time, space, activity, and love. A harmonious relationship is built on mutual understanding and expectations.

Test and Select: The course provides practical advice on how to engage with potential pets. Experience hands-on interactions, observe their behavior, and judge their compatibility with your environment. These interactive sessions are pivotal in forming an initial bond.

Future Planning: Looking beyond the immediate choice, delve into the nuances of integrating your new friend into your household. Discuss training, dietary needs, and activity schedules to ensure a smooth transition.

Avoiding Common Pitfalls: Arm yourself with knowledge about the common mistakes prospective pet owners make. With these insights, sidestep potential regrets and embark on a journey of joyful companionship.
In the end, the course transcends beyond mere dog selection. It's about finding a connection, a bond that enriches your life in ways unimaginable. It's about ensuring that your chosen canine companion not only finds a home with you but also a forever friend.
Embark on this enlightening journey with us, and let's make sure that when your new furry friend steps into your life, it's a match made in canine heaven. Together, we'll pave the path to countless joyful barks, endless games of fetch, and a bond that stands the test of time. Join us and discover the joy of finding your perfect pooch.
Course Motivation
Why Are You Getting a Dog?
Owning a dog can be a phenomenal experience. Whether you are single or have a family, adding a dog (or two) to the mix can provide a lot of joy, humor, and love. But there are far too many instances where a person or family gets a dog only to discover that they don't have the time, energy, patience, or ability to properly care for the dog. Choosing the correct dog is a mix of art and science that requires tremendous honesty on the part of the owner in order to ensure the best fit possible which will allow for the happiness for the person, their family, and the dog as well.
When it comes to choosing the right dog for you, there are a number of factors that come into play. An assessment of your situation, goals, and ability to adapt are even more critical than the type of dog you want to get. In fact, once you have a full appreciation of all of the factors that are at play and how much of a challenge it can be, you may decide that getting a dog isn't the right avenue for you. After this course if you still feel ready to commit to getting a dog, be prepared - you are taking on a major commitment and it is unfair to any dog you may get if you don't take it seriously.
When you first begin to determine what kind of dog will work best for you, the first element of the decision is to determine what your purposes are in getting a dog. The right dog for a person who is elderly or disabled may not be the right dog for a large family which still may not be the right dog for a different family with a lot of pets already in place. By providing yourself with an honest assessment of what you want to get out of owning a dog, you are already a big step closer to choosing the right dog for you.
Try asking yourself the following questions:
Do I want a dog who will be a surrogate child or a dog that will be treated as a family pet?
Do I want a dog who will want to be on me (quite literally) most of the day or a dog comfortable napping on the floor?
Do I want a dog to be treated as family or do I want a dog that knows its place?
Do I want a dog primarily from my own purposes or for my children's desires?
Do I want a dog that will become attached to a particular family member or one that will love the whole family equally?
Do I want a dog whose main purpose is to bring comfort and joy into my life or a dog that will help teach my children about responsibility?
Do I want a dog that will stay indoors with me or be outside oriented?
Do I want a dog to perform tasks for me such as retrieving animals when I hunt?
As you begin to ask these questions, you should start forming an idea of the type of relationship you want to have with your dog which should, in turn, indicate your true purpose in getting a dog. If you are considering getting a dog that will primarily be for someone else's purpose, talk with them about their goals for having a dog. If you have a child that really loves dogs and wants one for themselves, talk with your child about what types of things they imagined doing with the dog and that should give you some idea as to what their purpose is. Alternatively, if you're giving a dog to someone else like a family member or close friend, although you may want it to be a surprise it is imperative that you discuss with them why they want to dog and what role the dog will play in their lives.
Getting a dog is a massive commitment and unfortunately, many people go into it with an unrealistic expectation of how it will be. Many people fall in love with the way a certain dog looks or even a part of how the dog behaves; these glimpses into a type or breed of dog does not necessarily indicate that they will truly be compatible for your life and your purposes.
You may be hesitant (for any number of reasons) to truly admit what your purpose in getting a dog is. For some people, admitting that they are lonely or in need of love and attention from a dog may be hard to face. For others, getting a dog because they can't have children or just went through a divorce is something they would prefer not to explain. The beautiful part about identifying your purpose in getting a dog is that you don't have to share your purpose with anyone else. It is absolutely necessary for you to be honest with yourself about why you want a dog but you don't have to share your reasons with anyone else. Your reasons are your own but ignoring or overlooking what they are often results in an owner not getting what they need and a dog who is likely to be abandoned or given away.
Take this opportunity to make a list of your goals in getting a dog. There is no need to make complete sentence is or paragraph, just jot down a few adjectives that would describe the type of dog that would give you what you're looking for. Such terms may include some of the following:
Likes big families/other animals or pets
Feel free to add your own adjectives to the list. Then prioritize the characteristics you want in a dog. It's important to prioritize these things because everyone wants a dog who is protective, for example, but someone who lives alone may need a highly protective dog much more than they need a dog who is comfortable around a large family. Alternatively, a large family is certainly going to want a dog who is protective but that may not be nearly as important as having other characteristics. Each breed of dog brings a unique combination of attributes so prioritizing what you are looking for in a dog can help you find the best match for your individual purposes.
Be sure to keep your prioritized list handy as you complete this course. Your purpose in getting a dog, while extremely important, is only one element of choosing the right dog for you. We will continue to explore other aspects of choosing a dog such as when physical living arrangements, availability of your family to adapt, finances, size and age of dogs, and so on as we go through this course. Your list will take these other elements into account to give you a full picture of the right dog for you.
Completely Online
Self-Paced
Printable Lessons
Full HD Video
6 Months to Complete
24/7 Availability
Start Anytime
PC & Mac Compatible
Android & iOS Friendly
Accredited CEUs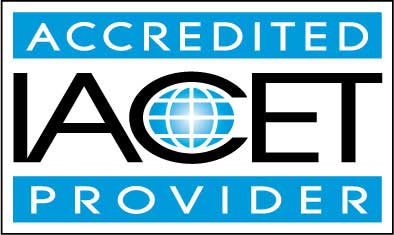 Lesson 1: Why Are You Getting a Dog?
Choosing the correct dog is a mix of art and science that requires tremendous honesty on the part of the owner in order to ensure the best fit possible which will allow for the happiness for the person, their family, and the dog as well.
13

Total Points
Lesson 1 Video
Lesson discussions: Reasons for Taking this Course
Complete Assignment: An Introduction
Complete: Lesson 1 Assignment
Assessment: Lesson 1 Exam
Lesson 2: Where Will Your Dog Live?
Your physical living arrangements and conditions will play a key role in determining what type of dog will work best for your lifestyle.
12

Total Points
Lesson 2 Video
Complete: Lesson 2 Assignment
Assessment: Lesson 2 Exam
Lesson 3: Who Else Is Getting the Dog?
Now that you have established your reasons for getting a dog as well as some of the practical considerations for doing so, it's time to consider other family members
10

Total Points
Lesson 3 Video
Assessment: Lesson 3 Exam
Lesson 4: What's Your Lifestyle Like?
Getting a dog is a massive responsibility and getting a puppy involves even more time and energy so it's critical that they are as compatible for your family as possible.
12

Total Points
Lesson 4 Video
Complete: Lesson 4 Assignment
Assessment: Lesson 4 Exam
Lesson 5: How Will You be Paying for This? Part 1
It's imperative that you understand the financial repercussions of getting a dog.
10

Total Points
Lesson 5 Video
Assessment: Lesson 5 Exam
Lesson 6: How Will You be Paying for This? Part 2
The finances associated with getting a dog are substantial even under the best circumstances. Be realistic about possible future costs.
10

Total Points
Lesson 6 Video
Assessment: Lesson 6 Exam
Lesson 7: What's Most Important?
Now that you have created a list that details the specific attributes you want for your dog, it's time to narrow that list down.
12

Total Points
Lesson 7 Video
Complete: Lesson 7 Assignment
Assessment: Lesson 7 Exam
Lesson 8: Which Breed is Right for You? Part 1
Knowing what types of dogs compose each of the seven standard breed groups, you'll be able to eliminate a lot of the possibilities out there that you can identify are not the right match for you.
10

Total Points
Lesson 8 Video
Assessment: Lesson 8 Exam
Lesson 9: Which Breed is Right for You? Part 2
In this lesson, we continue to discuss the various types of breeds so that you can choose the ideal match for you and your family.
10

Total Points
Lesson 9 Video
Assessment: Lesson 9 Exam
Lesson 10: Which Breed is Right for You? Part 3
If you suspect that one of the breeds in the Toy Group or the Non-Sporting Group may be the right dog for you, be sure to investigate the particular breed more thoroughly.
12

Total Points
Lesson 10 Video
Complete: Lesson 10 Assignment
Assessment: Lesson 10 Exam
Lesson 11: Which Dog is the Right One for You?
It's better to wait a longer amount of time to ensure a great match than to commit to a dog who isn't right for you.
35

Total Points
Lesson 11 Video
Lesson discussions: How would you rate this course?; Program Evaluation Follow-up Survey (End of Course); Course Comments
Assessment: Lesson 11 Exam
Assessment: The Final Exam
By successfully completing this course, students will be able to:
Identify why are you getting a dog.
Identify where will your dog live.
Identify who else is getting the dog.
Summarize what your lifestyle is like and how you will be paying for this.
Determine which breed is right for you.
Determine which dog is the right one for you.
Demonstrate mastery of lesson content at levels of 70% or higher.
Additional Course Information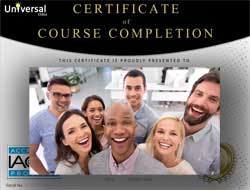 Document Your Lifelong Learning Achievements

Earn an Official Certificate Documenting Course Hours and CEUs
Verify Your Certificate with a Unique Serial Number Online
View and Share Your Certificate Online or Download/Print as PDF
Display Your Certificate on Your Resume and Promote Your Achievements Using Social Media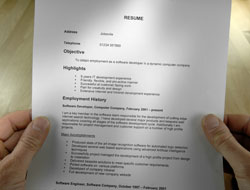 Course Title:
How to Choose the Right Dog for You
Lessons Rating:
4.3 / 5 Stars (481 votes)
Languages:
English - United States, Canada and other English speaking countries
Category:
Availability:
This course is online and available in all 50 states including: California, Florida, Georgia, Illinois, New York, Pennsylvania, Ohio, and Texas.
Course Type:
Self-Paced, Online Class
Grading Policy:
Earn a final grade of 70% or higher to receive an online/downloadable CEU Certification documenting CEUs earned.
Assessment Method:
Lesson assignments and review exams
Course Fee:
$95.00 U.S. dollars
Choose Your Subscription Plan
"I was very pleased with this course. I found it very helpful." -- Bridget S.
"I loved it, it was extremely helpful." -- Belman S.
"Great class, had fun learning." -- Cody S.