Learning Disabilities: What You Need to Know
---
$
55.00
no certificate
- OR -
$
80.00
with CEU Certificate*
11

24

10

1.0

279

Students

have taken this course
Course Description
Welcome to our course on learning disabilities. Learning disabilities affect thousands of students (and adult non-students) from all areas of life. In this course, adults as well as students, parents, relatives and teachers will learn the basics regarding the identification and characteristics of different learning disabilities, and which types are most commonly diagnosed. While this course is not intended to provide an in-depth view of learning disabilities, students will learn the basics regarding causes of learning disabilities, and how they're diagnosed and classified.
Academic placement challenges for the learning disabled exist in schools around the country, from pre-K through high school and postsecondary environments. We'll introduce students to the most common accommodations taken in classroom environments that help teachers develop well-rounded educational development plans for meeting the needs of mainstream, and learning disables students. You'll gain a greater understanding and appreciation for different types of instructional strategies often initiated for the learning disabled, as well as practical approaches to such strategies by teachers and educators.
Learning disabilities often accompany and coincide with additional social or behavior issues, such as lack of self-esteem and self-confidence. We'll introduce a few famous people who have not only accepted their learning disabilities, but learned to cope and overcome many of them. Coping with a learning disability is not easy for students, parents, or teachers, so tips and strategies for parents and teachers when it comes to coping is a topic broached within this course.
Finally, we'll define the seven different types of learners, and the best approach to instruction for each in home and school environments. We'll conclude the course with various methods that parents and teachers can take to help students, deal with stress and expectations, as well as instilling a sense of confidence and self-esteem in those diagnosed with a learning disability.
Completely Online
Self-Paced
Instructor Feedback
6 Months to Complete
24/7 Availability
Start Anytime
PC & Mac Compatible
Android & iOS Friendly
Accredited CEUs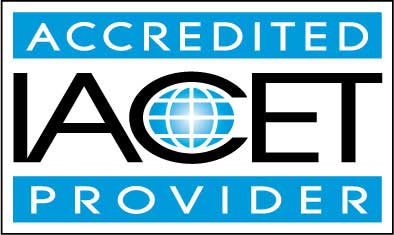 Request More Information

Have a question? Check out our
FAQ
or contact us for more information.
Course Lessons
Lesson 1: What are Learning Disabilities?

This lesson will define learning disabilities and discuss the many signs and characteristics that often accompany these learning difficulties.
28

Total Points
Review Article: Classifying Learning Disabilities
Complete: Lesson 1 Assignment
Complete: Lesson 1 Exam
Lesson 2: Types and Prevalence of Learning Disabilities

In this lesson, we'll discuss the most common types of learning disabilities, break them down into prevalence of age groups, from toddlers to adults, and then offer a brief summary of the most commonly identified and treated learning disabilities.
28

Total Points
Review 3 Articles: Common Signs of Learning Disabilities; Learning Disabilities in Children; US ADHD Statistics
Complete: Lesson 2 Assignment
Complete: Lesson 2 Exam
Lesson 3: Causes of Learning Disabilities

In this lesson, we'll focus on a handful of causes of learning disabilities and briefly define them to give parents, teachers, and family members a greater understanding of how broad the realm of a learning disability really is.
29

Total Points
Review 4 Articles: What Causes Learning Disabilities; Genetic factors contributing to learning and language delays and disabilities; What role genetics play; Learning Disabilities In Males
Complete: Lesson 3 Assignment
Complete: Lesson 3 Exam
Lesson 4: How Learning Disabilities Are Diagnosed and Classified

In this lesson, we'll briefly explain how learning disabilities are diagnosed, through a variety of assessment processes.
29

Total Points
Review Article: Understanding Testing for a Learning Disability
Complete: Lesson 4 Assignment
Complete: Lesson 4 Exam
Lesson 5: Academic Placement Challenges

In this lesson, we'll delve deeper into some of the challenges that confront teachers, school districts, and other students when it comes to learning disability accommodations in a classroom environment, as well as special education needs.
48

Total Points
Review 4 Articles: Top 8 Tips for Choosing Quality Programs for LD Students; College Advising and Placement: Specializing in Students with Learning Disabilities and ADD/ADHD; Gifted Children with Learning Disabilities: A Review of Issues; Class Placement Options
Complete: Lesson 5 Assignment A
Complete: Lesson 5 Assignment B
Complete: Lesson 5 Exam
Lesson 6: Learning Disabilities and ADHD

In this lesson, we're going to define the difference between a learning disability and ADHD, and how ADHD specifically affects learning in children and adults.
28

Total Points
Review 2 Articles: 10 Suspect Causes of Autism and Learning Disabilities; What is ADHD?
Complete: Lesson 6 Assignment
Complete: Lesson 6 Exam
Lesson 7: Instructional Strategies for Learning Disabilities (Part One)

Our next two lessons focus on instructional strategies for learning disabilities and different approaches to such strategies.
43

Total Points
Review 4 Articles: Teaching Guide; Successful Strategies; Successful Strategies for Teaching Students with Learning Disabilities; Educators/ LD Online
Complete: Lesson 7 Assignment
Complete: Lesson 7 Exam
Lesson 8: Practical Approaches to Instructional Strategies for Learning Disabilities (Part Two)

In this lesson, we'll provide basic practical approaches to such situations, but teachers and parents should always be open to exploring options and possibilities when it comes to teaching a child with any learning disability.
40

Total Points
Review Article: Educational Approach in Constructivism and Behaviorism
Complete: Lesson 8 Assignment
Complete: Lesson 8 Exam
Lesson 9: Dealing With It: Famous People With Learning Disabilities

A glimpse back into history has determined that many famous individuals from around the world and throughout history experienced numerous learning issues.
29

Total Points
Review Video: Famous People with LD Video
Complete: Lesson 9 Assignment
Complete: Lesson 9 Exam
Lesson 10: Coping With a Learning Disability

In this lesson, we'll focus on tips and strategies parents and teachers can utilize to help children deal with a learning disability.
29

Total Points
Review 3 Articles: Helping Children with Learning Disabilities; Coping With a Learning Disability, My Life Long Companion; Top 5 Emotional Difficulties of People with Learning Disabilities
Complete: Lesson 10 Assignment
Complete: Lesson 10 Exam
Lesson 11: Increasing Confidence

In this lesson, we'll focus on how those with learning disabilities can deal with stress, and how parents can help instill confidence and self-esteem in their children.
60

Total Points
Take Poll: Your Opinion Matters: Course Rating
Take Survey: Program Evaluation Follow-up Survey (End of Course)
Complete: Lesson 11 Assignment
Complete: Lesson 11 Exam
Complete: The Final Exam
Additional Course Information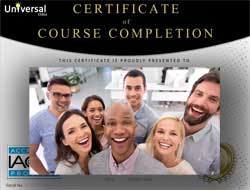 Document Your Lifelong Learning Achievements

Earn an Official Certificate Documenting Course Hours and CEUs
Verify Your Certificate with a Unique Serial Number Online
View and Share Your Certificate Online or Download/Print as PDF
Display Your Certificate on Your Resume and Promote Your Achievements Using Social Media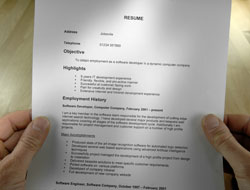 Course Title:
Learning Disabilities: What You Need to Know
Languages:
English - United States, Canada and other English speaking countries
Category:
Course Type:
General Education
Grading Policy:
Earn a final grade of 70% or higher to receive an online/downloadable CEU Certification documenting CEUs earned.
Assessment Method:
Lesson assignments and review exams
Duration:
Continuous: Enroll anytime!
Choose Your Subscription Plan
Learning Outcomes
By successfully completing this course, students will be able to:
Define learning disabilities.

Describe characteristics of learning disabilities.

Know types and prevalence of learning disabilities.

Know causes of learning disabilities.

Describe assessment and diagnosis of learning disabilities.

Describe educational placement alternatives and accommodations.

Know learning strategies for students with learning disabilities.

Describe methods for teaching students with learning disabilities, and

Demonstrate mastery of lesson content at levels of 70% or higher.
Student Testimonials
"The part I found most helpful were the readings and how I feel that I got a lot of information out of it....The course was really fast paced and covered a lot of material and I feel that I got a lot out of it and the Professor prepared all of the lessons well and it was well organized." -- Angela A.
"I really enjoyed the online forum responses and reading the articles. Many of the articles were very interesting....Whenever I emailed the instructor, she got back to me in a timely fashion. That really helped me a lot." -- Patrick T.
"Great instructor!" -- Judith B.
"Instructor gave great feedback and graded my exams quickly and returned my grade at a reasonable time. Everything was well organized. And in addition, would let me know what areas to work on and he would explain why I lost points in a certain area. The feedback and knowledge in the content area made this online class a wonderful experience. You also learn from the other students online. Their experiences and outlooks contribute to self growth and development in the content area. " -- Niaz N.
"I really enjoyed this class and I recommended it to two of my friends for next semester" -- Tara F.
"Since I became a new Mom this year my time is very busy. I could access my work at anytime of day was great. The professor was excellent, fair, and very thorough. I would recommend her to anyone....The instructor is awesome. She is very competent and fair, I believe she gives an fair amount of time to submit work and is very quick at getting you back your work. She always answers every e-mail in a timely manner. The work she assigns is appropriate and really makes you think. I feel her assignments force you to learn about exceptional students and forces you, in a guided positive way, out of your comfort zone. She does a great job!" -- Julie S.
"I was very unsure I'd like online classes before taking this course. But now I feel comfortable and understand how an online course works and will be taking more in the future." -- Teresa N.