American Revolutionary War
---

$
65.00
no certificate
- OR -
$
90.00
with CEU Certificate*
7

24

1,001

Students

have taken this course

8

0.8
Without a doubt, one of the most important events in all world history (not to mention American history) was the American Revolutionary War. Through the battles that were to take place between
Great Britain
and its American Colonies, the face of the world would be changed forever with the birth of a new nation. The Revolutionary War and the significant events that transpired immediately before and after are essential to understand.
The American Revolution set the stage for the creation of the United States of America, one of the most powerful and influential countries in the history of the world. Throughout the years that followed the American Revolutionary War, the fledgling nation would form, expand, and grow to become a dominant power in world affairs by the early twentieth century.
This course will describe many of the key aspects of the war: the precipitous events that led up to the war, the shot heard around the world, the Battles of Lexington and Concord, portraits of American patriots and loyalists, the Battle of Long Island, portraits of Redcoat (British) generals and leaders, Valley Forge, the Battle of Yorktown, the Treaty of Paris, and more. Each lesson will focus on particular aspects of the conflict, drawing to light important facts and other information relevant to the events at hand. This course is ideal for those seeking review, extra tutoring, test prep, or the non-academic hobbyists and life-long learners.
Over 200 years ago, what was essentially an inter-continental civil war resulted in the birth of a new nation that would eventually become a world superpower.
Thanks to the battles that ensued between Great Britain and her American colonies, the face of the world was altered forever.
In order to more completely understand modern American culture and history, a working knowledge of the Revolutionary War and the events that took place both immediately before and after is essential.
In this class you'll get acquainted (or perhaps, re-acquainted) with the most important, defining events in the time of the American Revolution.
Regardless of how little (or how much) you think you already know about the Revolutionary War, this class has something to offer for just about anyone, anywhere. As long as you possess at least a comfortable high school reading level, from the moment you enroll, you'll be equipped with everything you need in order to succeed.
After just seven comprehensive lessons, you'll be rewarded with in-depth insights into both the causes and the effects of the Revolutionary War--an impact that is still being made today!
Whether you're an American by birth, an immigrant or just interested in broadening your world history--this class is the answer to all of your questions.
Because this course is built around your convenience, class registration is always open--24 hours a day, 7 days a week. Sign up now to put your historical knowledge to good use!
Do you know about the Whigs and Tories? How about the Stamp Act? What was the Continental Congress? Why is Paul Revere still remembered today?

Each one of the items referenced had a part to play in the United States' most pivotal war ever--the American Revolution. Sadly, despite the defining impact this time period has had on modern history, surprisingly few Americans have a comprehensive understanding of the times and turmoil that ended our colonial days and birthed a new, powerful nation.
In this self-paced, online course, we'll explore a total of seven in-depth lessons:
Lesson 1: Setting the Stage for a Revolution
Lesson 2: The Revolution Begins
Lesson 3: Escalation of the War
Lesson 4: Major Battles & Turning Points of the American Revolution
Lesson 5: The End of the War and the Birth of a Nation
Lesson 6: Heroes of the American Revolution
Lesson 7: Your Final Exam
Along the way, you'll gain comfort with seven essential objectives. We'll study:
Learn the multiple causes that wound up prompting the war

Learn about the historical impact that was made by three men: Paul Revere, Samuel Adams and John Hancock

Gain insight into the famous phrase

'a shot heard round the world'

Learn

the major strategies (and the resulting outcomes) of defining battles like the Battles of Trenton and Saratoga
Better understand our first President George Washington's role as a military officer and commander
Access details on Valley Forge and the final path towards victory

Plus, you'll get acquainted with several other Revolutionary War heroes
Best of all, every one of the materials you'll need in order to successfully pass this class are included in the lesson plan and the associated net-links (there are more than 60!)
Throughout the course, if at any time you encounter questions or topics or subjects that leave you feeling even the slightest bit confused, you can easily remedy that problem by sending an email directly to your course instructor via the Class Email Form (which you can locate under the Communications tab.) Within a few days, direct one-on-one assistance will show up in your email box, facilitating learning and additional discussions for the classroom forums.
Taxation without representation... The Boston Tea Party… The Declaration of Independence… The Paris Peace Treaty…
Each of these topics addresses an important part of the American Revolution, and helped to usher in the USA as we know and recognize it today. No longer do you have to use ignorance as an excuse. If you'd like to show a little patriotism, or you'd just like a little extra ammunition with your student studies elsewhere – no matter what the reason, this class has something to offer to anyone searching for additional insight into the Revolutionary War.
The past is an amazing thing. They warn that those of us who fail to learn from the past will be doomed to repeating it. Avoid this vicious cycle by taking a few moments to register for this class today. Enrollment is open on a 24 hour a day, 7 days a week, so it's never too late (or too early) to begin.
Completely Online
Self-Paced
Printable Lessons
Full HD Video
6 Months to Complete
24/7 Availability
Start Anytime
PC & Mac Compatible
Android & iOS Friendly
Accredited CEUs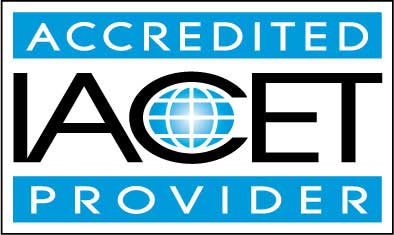 Lesson 1. Setting the Stage for a Revolution
This lesson will focus on the events that led to the Revolution, such as the British Tax Acts, the colonists reactions, the first Continental Congress, and finally the British ultimatum. In addition, this lesson will explore the social, economic, and po
104

Total Points
Lesson 1 Video A
Lesson 1 Video B : Introduction Discussion
Review 4 Practice Worksheets
Review Video: The Boston Massacre
Take Poll: How much do you know about American History?
Take Survey: Reasons for Taking this Course
Complete Assignment: First Continental Congress
Complete Assignment: Introduction
Complete Assignment: Why Study the American Revolution?
Complete Assignment: Why was Patrick Henry so angry? Who was he speaking to? (See: second Video Discussion)
Complete: Lesson 1 Exam
Lesson 2. The Revolution Begins
Details of the events that took place during the first battle that paved the way for the war to officially begin.
78

Total Points
Lesson 2 Video A
Lesson 2 Video B : Lesson 2 Discussion
Review Video: Mini-Documentary on Paul Revere's Ride
Complete Assignment: Shot Heard 'Round the World'
Complete Assignment: The Boston Patriots
Complete: Lesson 2 Exam
Lesson 3. Escalation of the War
War develops as strategies emerge, the Second Continental Congress meets, an army forms, and a pivotal battle is fought.
130

Total Points
Lesson 3 Video A
Lesson 3 Video B : Lesson 3 Discussion
Review Practice Worksheet: WilliamHowe.doc
Review 2 Articles: Capture of Fort Ticonderoga; The Continental Army
Review Video: Brief Video of the Continental Army
Complete Assignment: Battle of Bunker Hill
Complete Assignment: Second Continental Congress
Complete Assignment: George Washington
Complete: Lesson 3 Exam
Lesson 4. Major Battles and Turning Points of the American Revolution
The war continues and major battles and exciting turning points are highlighted in this lesson. The Declaration of Independence, American patriots, soldiers, and a dramatic surrender is also described.
109

Total Points
Lesson 4 Video A
Lesson 4 Video B : Lesson 4 Discussion
Review Article: Women of the American Revolution
Review Video: Battle of Saratoga
Complete Assignment: Battle of Saratoga
Complete Assignment: Battle of Trenton
Complete: Lesson 4 Exam
Lesson 5. The End of the War and the Birth of a Nation
This lesson will describe the long winter at Valley Forge, the final battles on the road to victory, and the surrender and signing of the Paris Peace Treaty.
114

Total Points
Lesson 5 Video A
Lesson 5 Video B : Lesson 5 Discussion
Review Practice Worksheet: WashingtononValleyForge.doc
Review 2 Articles: Battle of Yorktown Begins; The Treaty of Paris
Review Video: Cornwallis surrenders at Yorktown
Complete Assignment: Treaty of Paris
Complete Assignment: Valley Forge
Complete Assignment: World War I in America?
Complete: Lesson 5 Exam
Lesson 6. Heroes of the American Revolution
This final lesson will highlight many of the heroes and Founding Fathers of the American Revolution.
100

Total Points
Lesson 6 Video A
Lesson 6 Video B : Lesson 6 Discussion
Review 6 Articles: Daniel Morgan; Benedict Arnold; Molly Pitcher; Nathan Hale; Thomas Paine; Sons of Liberty: Patriots or Terrorists?
Complete Assignment: American Revolutionary Heroes
Complete Assignment: American Terrorism and the Revolution?
Complete: Lesson 6 Exam
Lesson 7 - Final Thoughts and Final Exam
Final Exam
37

Total Points
Lesson 7 Video : Lesson 7 Discussion
Take Poll: Future Courses on American History
Take Survey: Program Evaluation Follow-up Survey (End of Course)
Complete Assignment: The Atlantic Ocean as a Backboard
Complete: Final Exam
By successfully completing this course, students will be able to:
Describe the major causes for the war.

Describe the major battles and events of the war.

Describe and identify the major figures of the war, and

Demonstrate mastery of lesson content at levels of 70% or higher.
Additional Course Information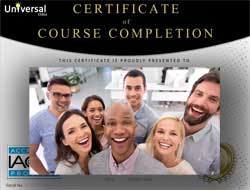 Document Your Lifelong Learning Achievements

Earn an Official Certificate Documenting Course Hours and CEUs
Verify Your Certificate with a Unique Serial Number Online
View and Share Your Certificate Online or Download/Print as PDF
Display Your Certificate on Your Resume and Promote Your Achievements Using Social Media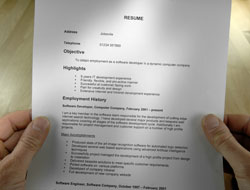 Course Title:
American Revolutionary War
Lessons Rating:
4.7 / 5 Stars (531 votes)
Languages:
English - United States, Canada and other English speaking countries
Category:
Course Type:
General Education (Self-Paced, Online Class)
Grading Policy:
Earn a final grade of 70% or higher to receive an online/downloadable CEU Certification documenting CEUs earned.
Assessment Method:
Lesson assignments and review exams
Duration:
Continuous: Enroll anytime!
Choose Your Subscription Plan
"The entire course was an enlightening and positive experience for me. The lessons contained many interesting facts that I had never learned in school. Not only did I refresh my mind of forgotten information but I learned about events and people who were so famous in the struggle for independence. Just a wonderful online course!" -- Sara H.
"It was exciting to me especially since we live in the area where many of the battles took place. At an interstate rest area, I was elated to see a large historical marker indicating that Wilhelm von Steuben's home and gravesite was three miles from the rest stop along with an explanation of his role in the Revolutionary War, which, of course, I knew, as a result of this great course....Loved it... Loved it... The instructor was great and the course gave me great knowledge I did not have before." -- Don C.
"The lessons were wonderful. The video clips and supplemental links were great....GREAT." -- Jessica H.
"I liked miniclips they added nice touch to the material. Exams were really good, not too hard nor too easy. Nice balance....I think the course was well thought out. Feedback to assignments and exams did not take long time, which was great." -- Liisi L.
"The instructor was very encouraging. I know a lot of people falter taking on-line classes but his promptness in grading and his comments helped propel me through all four of my classes under him. The instructor had been to the places and could share additional information or direct students to find more information if needed." -- Diane K.
"I thought that my instructor was one of the best instructors that I have ever had." -- Robert P.
"Mr. McKenna was a fantastic instructor; he was positive and encouraging and he allowed the student to develop her own opinion of many subjects. I really appreciated being able to have an instructor who I could contact and who was genuinely interested in the course. Also, the maps, documents, and mini-movies were extremely helpful!" -- Leah B.