Online Class: Understanding Behavior Management Techniques
Behavior Management strategies are designed to foster appropriate behaviors in children. Parents as well as educators can use these strategies successfully to promote enviable behaviors that are socially acceptable and academically beneficial.
---

$
70.00
no certificate
- OR -
$
95.00
with CEU Certificate*
Start Right Now!
$95.00
(with CEU Certificate)
---
Taking multiple courses? Save with our
platinum program
.
10

13

3,556

Students

have taken this course

8

0.8
Unlocking the Secrets to Effective Behavior Management: A Comprehensive Guide
Navigating the complexities of human behavior is a challenge that educators and parents alike often grapple with. But what if there was a meticulously crafted roadmap to guide you through these challenges? Introducing our state-of-the-art Applied Behavior Management course - a beacon for those seeking to transform the landscape of behavior, be it in the classroom, at home, or even in institutional settings.
For educators on the front lines, maintaining a conducive learning environment can be a daunting task. For parents, guiding your child towards becoming a well-adjusted individual is equally crucial. This course, tailored for educators, parents, and even university-level students, stands as an all-encompassing encyclopedia on behavior management.
Spread across a meticulously structured nine lessons, our curriculum delves deep:
The Science Behind Behavior: Understand the bedrock principles of behaviorism. Journey back in time and traverse the groundbreaking works of pioneering researchers, gaining insights into their experiments, methodologies, and profound discoveries.

Demystifying Jargons: Delve into comprehensive definitions that unmask complex terminologies, all presented in lucid, accessible language.

Diverse Behavior Management Techniques: From the tried-and-tested methods of behavior modification for toddlers to the intricate dynamics of a classroom environment, explore a plethora of techniques. Unravel the nuances of token economies, the bead and ticket systems, and dive deep into the realms of positive discipline, power teaching, T.E.A.M. discipline, and functional assessments.

Decoding Aggression: Unpack the multifaceted nature of aggression. Dissect and discern between hostile aggression and the oft-misunderstood passive-aggressive behavior, equipping yourself to address each effectively.

Interactive Learning: Our lessons aren't just static texts; they're interactive experiences. With embedded links offering avenues for deeper research and further readings, your learning journey is bound to be holistic. And to cement your newfound knowledge, each module culminates in a series of carefully curated questions, ensuring you not only learn but also retain.
Harnessing effective behavior management techniques is akin to mastering an art form. And with our Applied Behavior Management course, the paintbrush is poised firmly in your grasp. By the end, you'll be equipped with transformative strategies, not just to manage, but to inspire positive behavioral changes. Whether your arena is the bustling vibrancy of a classroom or the intimate setting of home, with the tools and insights gleaned from this course, you'll be poised to usher in an era of harmony, understanding, and positive growth. Enroll now, and embark on a journey of transformation and empowerment.
Course Motivation
Human behavior is one of the most pervasive, yet varied, elements of society and interpersonal relations. Whether one interacts with others electronically, or in person, whether one isolates at home, or is a social butterfly, behavior is everywhere. Even plants exhibit behavior!
One of the biggest challenges in behavior management is shaping the behavior of young children. With such a vast array of societal influences, from older children and adults in the environment, to the ubiquitous and often overwhelming electronic world of the Internet, today's children face challenges that those who grew up in pre-computer decades did not. The prolific availability of violent and possibly destructive influences are everywhere, and despite our best efforts, it is not only impossible, but inadvisable, to isolate children from anything and everything that may harm them. Fortunately, there are scientific techniques one can use to not only manage the behavior of children, but to teach them ways of relating to the world that involve personal responsibility, self-control, and acceptance of consequences for actions. The name of this science is behaviorism.
What is behaviorism?
In order to define behaviorism, we must first define the term behavior. Basically, behavior is defined as any organism's response to a stimulus or stimuli in its environment. This definition encompasses everything from the reflexive feeding motions of deep-sea creatures as microscopic plankton float by, (innate behavior,also called unlearned behavior), to the driver of a car slamming on his brakes because the light suddenly turned red (learned behavior). Every living thing, when acted upon by any stimulus, will exhibit behavior.
Completely Online
Self-Paced
6 Months to Complete
24/7 Availability
Start Anytime
PC & Mac Compatible
Android & iOS Friendly
Accredited CEUs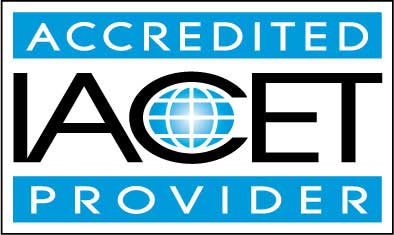 Lesson 1: The Science of Behaviorism - An Overview
Human behavior is one of the most pervasive, yet varied, elements of society and interpersonal relations.
11

Total Points
Lesson 1 Video
Lesson discussions: Reasons for Taking this Course
Complete Assignment: An Introduction
Assessment: Lesson 1 Exam
Lesson 2: Behavior Modification Basics
We will explore the basics of behavior modification, discuss application of behavior modification techniques in a non-laboratory setting, and distinguish between behavior modification and behavior management.
8

Total Points
Lesson 2 Video
Review Practice Worksheet: optional-WordSearch-Activity-7147.pdf
Assessment: Lesson 2 Exam
Lesson 3: Managing Challenging Behavior in Young Children
Misbehavior motivations are the underlying cause, or causes, of why misbehavior occurs. Additional lesson topics: What is Frustration?
9

Total Points
Lesson 3 Video
Assessment: Lesson 3 Exam
Lesson 4: Behavior Management Strategies for Parents
It is never too early to convey to children that they, alone, are responsible for the results of their behavior.
30

Total Points
Lesson 4 Video
Complete: Lesson 4 Assignment
Assessment: Lesson 4 Exam
Lesson 5: Strategies for the Classroom
This lesson will explore the particulars of behavior management and introduce its application in the classroom.
30

Total Points
Lesson 5 Video
Complete: Lesson 5 Assignment
Assessment: Lesson 5 Exam
Lesson 6: Using a Token Economy to Manage Student Behavior
One tangible, excellent way to encourage appropriate student behavior is by implementing a token economy.
10

Total Points
Lesson 6 Video
Assessment: Lesson 6 Exam
Lesson 7: The Bead System and the Ticket System
The bead system offers attractive, yet intangible, rewards for desired behaviors. Additional lesson topics: The Cornerstone; The Premack Principle; The Bead Reinforcement System
10

Total Points
Lesson 7 Video
Assessment: Lesson 7 Exam
Lesson 8: Behavior Management Through Power Teaching, T.E.A.M. Discipline, and Positive Discipline
One of the biggest challenges for teachers is keeping the attention of the class. In this lesson, we will explore methods that help accomplish this.
11

Total Points
Lesson 8 Video
Review Practice Worksheet: optional-WordSearch-Activity-7148.pdf
Assessment: Lesson 8 Exam
Lesson 9: Using Functional Assessments to Manage the Behavior of Hostile, Aggressive Students
A functional assessment defines behavior in measurable terms; results are used to design consequences associated with certain behavior(s).
10

Total Points
Lesson 9 Video
Assessment: Lesson 9 Exam
Final Exam
Final Exam
46

Total Points
Lesson discussions: Let us know what you think of this course; Program Evaluation Follow-up Survey (End of Course); Course Comments
Assessment: The Final Exam
By successfully completing this course, students will be able to:
Summarize strategies for managing behavior in the classroom setting.
Describe the major behavior management techniques for parents.
Demonstrate how to manage more challenging behaviors in young children.
Summarize the basic ideas of behavior modification.
Describe the bead system and how it is used to promote good behaviors.
Describe the Token Economy and how it is used to promote good behaviors.
Describe the Ticket System and how it is used to promote good behaviors.
Summarize behavior management via Power Teaching.
Summarize behavior management using TEAM Discipline.
Describe Positive Discipline.
Demonstrate mastery of lesson content at levels of 70% or higher.
Additional Course Information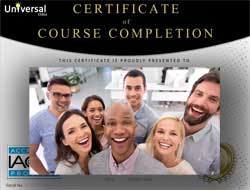 Document Your Lifelong Learning Achievements

Earn an Official Certificate Documenting Course Hours and CEUs
Verify Your Certificate with a Unique Serial Number Online
View and Share Your Certificate Online or Download/Print as PDF
Display Your Certificate on Your Resume and Promote Your Achievements Using Social Media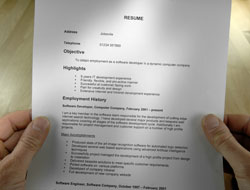 Course Title:
Understanding Behavior Management Techniques
Lessons Rating:
4.4 / 5 Stars (1,739 votes)
Languages:
English - United States, Canada and other English speaking countries
Availability:
This course is online and available in all 50 states including: California, Florida, Georgia, Illinois, New York, Pennsylvania, Ohio, and Texas.
Last Updated:
August 2023
Course Type:
Self-Paced, Online Class
Grading Policy:
Earn a final grade of 70% or higher to receive an online/downloadable CEU Certification documenting CEUs earned.
Assessment Method:
Lesson assignments and review exams
Course Fee:
$95.00 U.S. dollars
Choose Your Subscription Plan
"Great course, thoughtfully administered by a responsive professor. What valuable material! This has so many applications across disciplines. Thank you for the opportunity to take this course." -- John K.
"I have has this professor for many of my classes. She has always worked with me and has been then there when I needed her to be. She's excellent." -- Marshall G.
"Thank you for taking the time to grade assignments and for responding to each one in a timely manner." -- Laina C.
"I enjoyed the layout of the lessons as well as having videos to reinforce what I just read and took notes on prior to taking the quizzes." -- Lynette B.
"I am very pleased to be part of universal class because it has a whole lot of courses that one can take and live a better life." -- Chimenem A.
"I thought it was wonderful and that I struggled with some of the theories was my own lack of understanding, thank you for your time, patience and offering this class." -- Regula j. F.
"Everything was excellent. Thank you." -- Wendy B.
"You are great and awesome." -- Oksana B.
"It was a great course and I loved doing it." -- Monica J.
"Excellent instructor." -- Marta C.