This is a basic, nuts-and-bolts course, for people who wish to write screenplays, but don't know much about it. Because screenwriting is demanding both technically and in the market for jobs and sales, 'Getting Into The Screenwriting Game to Win' attempts to go through each essential aspect needed for a beginner to get started, stick with it, and yes, make a sale or get a job.
In this course you will learn basic rules and skills. There's no excuse for a poorly formatted script, you're really only wasting your time. Traditional three-act structure for film-stores can be debated endlessly, but it works, it's very functional, it's fairly easy to understand, and you can't neglect at least a passing familiarity with this mode of expression for your stories. Get in touch with the industry, the markets, what's selling, where to find opportunities, how to deal with people. Approach your work standards and work environment seriously, because you'll be spending a lot of time there. If you get a deal, don't get screwed for careless anticipation of the money involved, and if you get screwed, don't be surprised. And remember that if you can't make it to the top and win an Oscar for some super-big film you wrote, it's still a wonderful way to make a buck at your computer doing smaller gigs and 'for-hire' work.
Screenwriting is also therapy. It's good for you, and your imagination and thoughts will develop wonderfully as you work through each visualization---but be sensitive to the audience, don't exploit our world with endless images of violence and gore (at least not without a reason), and don't hop in bed with unethical projects or money-sources just because you can. It's a wild world for films and film-makers---stay on the bright side and keep it safe and legal.
The hope is that for the beginner, this course presents a working knowledge of what is needed to get started writing screenplays in a realistic and informed way. Beyond this, you're now free to roam where no screenwriter has gone before---and what a wonder it is to wonder.
Completely Online
Self-Paced
Printable Lessons
Full HD Video
6 Months to Complete
24/7 Availability
Start Anytime
PC & Mac Compatible
Android & iOS Friendly
Accredited CEUs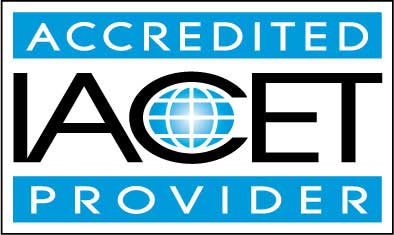 By successfully completing this course, students will be able to:
Identify why choose screenwriting as a career and estimate the chances of success.
Describe the history and evolution of the screenplay.
Describe markets, current trends, and where beginners fit in.
Summarize mastering screenplay format.
Describe story types, genre, and targeting your script to sell.
Describe mastering plot, story, and basic three act structure.
Describe mastering characters and character development.
Describe writing comedy.
Describe writing action stories.
Describe writing dialogue.
Define work environment and professional standards.
Summarize getting representation.
Demonstrate mastery of lesson content at levels of 70% or higher.
Assessment Guide
| Assessment | Points |
| --- | --- |
| Introduction | 1 points |
| Lesson 1 Assignment | 25 points |
| Lesson 1 Review | 15 points |
| Lesson 2 Assignment | 25 points |
| Lesson 2 Review | 15 points |
| Lesson 3 Assignment | 25 points |
| Lesson 3 Review | 14 points |
| Lesson 4 Assignment | 25 points |
| Lesson 4 Review | 14 points |
| Lesson 5 Review | 15 points |
| Lesson 6 Assignment | 25 points |
| Lesson 6 Review | 15 points |
| Lesson 7 Assignment | 25 points |
| Lesson 7 Review | 14 points |
| Lesson 8 Assignment | 25 points |
| Lesson 8 Review | 14 points |
| Lesson 9 Assignment | 25 points |
| Lesson 9 Review | 15 points |
| Lesson 10 Review | 15 points |
| Lesson 11 Assignment | 25 points |
| Lesson 11 Review | 15 points |
| Lesson 12 Assignment | 25 points |
| Lesson 12 Review | 14 points |
| Lesson 13 Review | 15 points |
| Lesson 14 Assignment | 25 points |
| Lesson 14 Review | 14 points |
| Lesson 15 Assignment | 25 points |
| Lesson 15 Review | 15 points |
| Lesson 16 Review | 15 points |
| Lesson 17 Assignment | 25 points |
| Lesson 17 Review | 15 points |