Judaism 101: An Introduction
---

$
50.00
no certificate
- OR -
$
75.00
with CEU Certificate*
19

40

10

1.0

300

Students

have taken this course
Course Description
Welcome to our online introduction class on Judaism 101. In this course, students will experience the beginnings of Judaism and become familiar with some of the basic beliefs and tenants of one of the largest religions in the world. You'll be introduced to the Synagogue and life customs and traditions such as bris and bar mitzvah. Jewish celebrations and Holy Days are also briefly introduced in order to offer greater understanding of the origination and importance of traditions found within Judaism.
During this course, you'll also be introduced into home life in a Jewish family, as well as the types of foods considered kosher. You'll gain a glimpse into the written and oral laws of Judaism and understand why they're so important to the Jewish people, from rules regarding marriage to how Jewish families grieve the loss of a loved one. Concepts regarding Jewish prayer, beliefs regarding mysticism, and the existence of angels and demons, heaven and hell are also covered.
We'll offer students a brief history of the leaders, prophets and kings of the Jewish people from the time of Abraham to the destruction of the second temple, followed by a review of one of the most tragic periods in human history - the Holocaust. Our basic course into Judaism will conclude with the literal rebirth of the Jewish nation and their continued struggle to maintain a land they can call their home - the modern state of Israel.
We hope this course will interest students into continuing their learning and research of Judaism, in order to encourage tolerance, knowledge and acceptance of religions around the world.
Completely Online
Self-Paced
Instructor Feedback
6 Months to Complete
24/7 Availability
Start Anytime
PC & Mac Compatible
Android & iOS Friendly
Accredited CEUs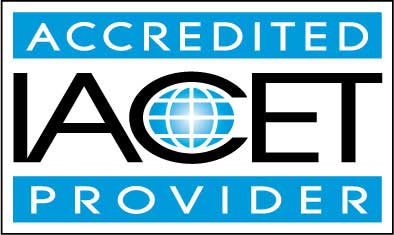 Request More Information

Have a question? Check out our
FAQ
or contact us for more information.
Course Lessons
Lesson 1: What is Judaism?


From ancient times to today, Judaism has provided millions of individuals around the world with a solid foundation for their religious, cultural, and spiritual beliefs.
40

Total Points
Lesson 1 Video
Review 2 Articles: Judaism 101; The Jews and the Qu'ran
Take Poll: Judaism
Complete Assignment: An Introduction
Complete: Lesson 1 Assignment
Complete: Lesson 1 Exam
Lesson 2: Who's Who in the Synagogue


Understanding Jewish leadership in the synagogue or temple means learning the basics of how the synagogue functions as a whole and how its leaders are responsible for offering the guidance, examples and lessons of their faith.
35

Total Points
Lesson 2 Video
Review 5 Articles: Synagogue; Rabbi; Western Wall; King Solomon; The Lost Arc of the Covenant
Complete: Lesson 2 Assignment
Complete: Lesson 2 Exam
Lesson 3: Life Traditions


In this lesson, we'll briefly cover each milestone and the different traditions involved in their recognition and celebration.
34

Total Points
Lesson 3 Video
Review 2 Articles: Jewish Traditions; Jewish Coming of Age Traditions
Complete: Lesson 3 Assignment
Complete: Lesson 3 Exam
Lesson 4: Jewish Celebrations and Holy Days


In this lesson, we'll go through the calendar year and highlight some of the most important holy days - and traditions or celebrations - of the Jewish faith.
35

Total Points
Lesson 4 Video
Review 2 Articles: Jewish Holidays; Yom Kippur
Complete: Lesson 4 Assignment
Complete: Lesson 4 Exam
Lesson 5: The Jewish Home


In a Jewish home, family life and marriage are considered a religious obligation.
35

Total Points
Lesson 5 Video
Review 2 Articles: The Shema; Mezuzah
Complete: Lesson 5 Assignment
Complete: Lesson 5 Exam
Lesson 6: Jewish Foods and Cuisine


In this lesson, we will go over the basic laws and traditions when it comes to Jewish cooking and food preparation.
34

Total Points
Lesson 6 Video
Review 2 Articles: Jewish Recipes; Jewish Cooking in America
Take Poll: Kosher
Complete: Lesson 6 Assignment
Complete: Lesson 6 Exam
Lesson 7: Jewish Written Laws


In this lesson, we'll cover some of the basics in regard to Jewish written law and how such laws affect the lives, beliefs and practices of Jewish people around the world.
35

Total Points
Lesson 7 Video
Review 3 Articles: The Torah; Septuagint; The Story of Abraham
Complete: Lesson 7 Assignment
Complete: Lesson 7 Exam
Lesson 8: The Oral Laws


While the Torah includes a written description, interpretation and commentary regarding laws, oral laws involve legal decisions and are open to discussion, deliberation, and interpretation to some degree.
34

Total Points
Lesson 8 Video
Review 2 Articles: The Oral Law; Mishnah
Complete: Lesson 8 Assignment
Complete: Lesson 8 Exam
Lesson 9: Jewish Burial Rituals and Traditions


In this lesson, you'll learn the basics regarding a few Jewish burial traditions and rituals, as well as how funerals are prepared.
35

Total Points
Lesson 9 Video
Complete: Lesson 9 Assignment
Complete: Lesson 9 Exam
Lesson 10: Abraham to Exodus


In this lesson, we'll cover the period of Jewish history from the time of Abraham, to the Exodus of the Jewish people from Egypt.
35

Total Points
Lesson 10 Video
Review 2 Articles: Abraham; Genesis
Complete: Lesson 10 Assignment
Complete: Lesson 10 Exam
Lesson 11: The Books of Moses


The book of Exodus focuses on instructing the Israeli people regarding the need for redemption, and how to prepare for such redemption.
35

Total Points
Lesson 11 Video
Review 2 Articles: Moses; Moses and Exodus
Complete: Lesson 11 Assignment
Complete: Lesson 11 Exam
Lesson 12: From King David to the Lesser Prophets


In this lesson, you'll receive a brief introduction into some of the most well-known and respected figures of the Old Testament, who helped to guide and develop Judaism, culture, and instruct the people to follow Judaic law, traditions, and rituals.
32

Total Points
Lesson 12 Video
Review 2 Articles: Twelve Minor Prophets; Timeline of the Prophets
Complete: Lesson 12 Assignment
Complete: Lesson 12 Exam
Lesson 13: Jewish Prayers


In this lesson, we'll offer a brief introduction into the concept of prayer in Judaism.
34

Total Points
Lesson 13 Video
Review 2 Articles: Common Prayers and Blessing; Jewish Prayers for All Occasions
Complete: Lesson 13 Assignment
Complete: Lesson 13 Exam
Lesson 14: Jewish Mysticism


In this lesson, students will gain a brief introduction into the Jewish belief system involving angels and prophets, and dreams and visions, which may be considered mysterious by some, and perfectly natural for others.
34

Total Points
Lesson 14 Video
Review 2 Articles: Kabbalah and Jewish Mysticism; Angels in Jewish Tradition
Complete: Lesson 14 Assignment
Complete: Lesson 14 Exam
Lesson 15: The Holocaust


Known by the Jewish people as Shoah, the term Holocaust refers to one of the most tragic and horrifying periods of history of the Jewish people.
35

Total Points
Lesson 15 Video
Review Article: Introduction to the Holocaust
Complete: Lesson 15 Assignment
Complete: Lesson 15 Exam
Lesson 16: Starting Over


The State of Israel was established on May 14,1948. A tentative peace was created with its Arab neighbors, an uneasy peace fraught with struggles, outbreaks of violence, and sometimes war.
35

Total Points
Lesson 16 Video
Review Article: A History of Israel and the Jewish People
Take Poll: Israel
Complete: Lesson 16 Assignment
Complete: Lesson 16 Exam
Lesson 17: The Six-Day War


During the days leading up to the Six-Day War, Israel was surrounded by nearly 500,000 troops, 3,000 tanks, and 800 military aircraft from their detractors.
34

Total Points
Lesson 17 Video
Review 2 Articles: The Six-Day War; 1967--The Six-Day War
Complete: Lesson 17 Assignment
Complete: Lesson 17 Exam
Lesson 18: Influential Jewish Contributions


In the following lesson, we'll give you a brief glimpse into some of the most important contributors to society in a variety of categories.
34

Total Points
Lesson 18 Video
Review 2 Articles: Jewish Contributions to World Civilization; Albert Einstein
Complete: Lesson 18 Assignment
Complete: Lesson 18 Exam
Lesson 19: Post Modern Age Judaism


We conclude this lesson on your introduction into Judaism with the feelings and attitudes regarding both the ancient homeland of Israel, and the country as a modern state.
116

Total Points
Lesson 19 Video
Review Article: Judaism Today
Take Poll: Your Opinion Matters: Course Rating
Take Survey: Program Evaluation Follow-up Survey (End of Course)
Complete: Lesson 19 Assignment
Complete: Lesson 19 Exam
Complete: The Final Exam
Additional Course Information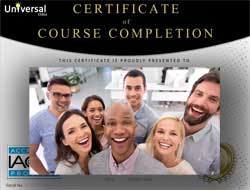 Document Your Lifelong Learning Achievements

Earn an Official Certificate Documenting Course Hours and CEUs
Verify Your Certificate with a Unique Serial Number Online
View and Share Your Certificate Online or Download/Print as PDF
Display Your Certificate on Your Resume and Promote Your Achievements Using Social Media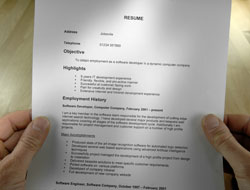 Course Title:
Judaism 101: An Introduction
Languages:
English - United States, Canada and other English speaking countries
Category:
Course Type:
General Education
Grading Policy:
Earn a final grade of 70% or higher to receive an online/downloadable CEU Certification documenting CEUs earned.
Assessment Method:
Lesson assignments and review exams
Duration:
Continuous: Enroll anytime!
Choose Your Subscription Plan
Student Testimonials
"The Instructor is very knowledgeable and was extremely helpful. Interaction with the Instructor was thought provoking. Detailed analysis and thorough grading are appreciated. I definitely appreciate the time, effort and expertise offered by the Instructor to provide feedback on my learning process. I definitely would like to take more courses with this Instructor." -- Mohammad H.
"The instructor was amazingly quick in correcting exams and reading my assignments. His comments were encouraging. The overall organization of the course was helpful. " -- Teresa B.