Online Class: Film Appreciation
Self-paced online course for students to gain insight into the film medium through a review of the history, styles, genres, movements and criticisms.
---

$
70.00
no certificate
- OR -
$
95.00
with CEU Certificate*
Start Right Now!
$95.00
(with CEU Certificate)
---
Taking multiple courses? Save with our
platinum program
.
12

24

1,805

Students

have taken this course

9

0.9
'Film Appreciation 101' is intended as a journey through the world of film. It is a sampling of the thought and accumulated critical opinion that forms the basis of the modern stature of 100 years of film-making--as art or culturally important dramatic work.
If you love film, then this course will help you learn more about film analysis, film reviews and discussions, period genres and movements in film style, and more. It will provide you an informed opinion that will hopefully make your enjoyment of the film medium deeper.
This course may be useful for professionals who need to be informed and conversant about the film-industry; for the layman who wants to know as much as he/she can about the world of film for personal enjoyment; or for the student, hoping to become familiar with the 'lay-of-the-land' for film-criticism.
Lessons include discussions on the following:
How you can get real enjoyment from the films you watch, and why you should care

Early film-history

The process of film-making and how it relates to understanding the films you watch

A look at 100 years of film-styles, genres and movements

A discussion of film-psychology, and some fascinating aspects of the perception of films

A review of 'films to watch', taken in 20-year periods starting in 1900, and moving through 2019, featuring all the classics from each era

General ideas about film and art-theory as a consumer habit

Film composers to know

Film directors to know

How to get your twenty-dollar's worth at the movie-theater

New ways to enjoy film and new audience technologies


And much more
Course Motivation
If you can answer the riddle about why people go to see films, as they have for about 100 years, you're indeed informed about the human condition. The vast popularity of cinema indicates the reason must be compelling, common, and durable. Is it because we want to feel connected to one another? Is cinema a kind of psychic circus where all souls meet concerning the issues that bind together Mankind? Or is it the thrill of some new adventure, some mighty battle, some piercing new insight we long for, thirsty for a truth to set us free of our own dull lives?
More sophisticated thinkers might call this modern ritual of movies a collective, tribal, and social passage that invites the individual to be a part of the whole. You can't enjoy conversations around the water cooler at work if you missed the latest blockbuster film, which may have reached almost a billion people. If you're out of the loop where the new Spider-Man film is concerned, when the joy and grist of friendships and socializing is working its way in your life -- at the dinner table, in the market, at school, on TV and radio, or in magazines -- you may find you just can't connect, you don't feel a part of things, or you're lost on the topic. Because even if it's not always the films, themselves, we really enjoy (and of course we do), a big part of the sauce you get from your cinema experience is feeling the buzz, talking about it, being a part of something new.
Depending on your walk of life, you can take this a bit further. Even if the films are 60 years old, and the director has long since passed into eternity. "Alfred Hitchcock? I love his stuff!" Or at the dentist's office, does it feel right to impress the hygienist with your knowledge of Spaghetti Westerns, just for something to talk about between cleanings? What about your budding career as a fine arts painter -- do your watercolor treatments of Marilyn Monroe and Bette Davis stack up well with Andy Warhol, or not?
This is cultural reference stuff for a reason -- because it's true: We measure our understanding of ourselves and different areas of life in the language and psychic coinage of shared film stories. These stories have become so well known, they're virtual bywords for status, morality, judgment, and even -- sometimes -- our entire world view. This doesn't even include actual careers in the entertainment industry, where "speaking the language" can mean the difference between working or not working.
So, if films have touched your life (and it would be rare if they have not), this syllabus is intended simply to help you enjoy films more than you do now, In the same way you might enjoy wine and food more by knowing something about the ingredients, how they're prepared, or how they compare with similar menu items,this course is your introduction to, and a quick trip throughout, the cinematic bliss of viewing films with more understanding.
How many times have you seen a film and the experience was a tiresome burden? Or did you pay your $20 to see a film and then almost instantly forgot what you had seen, as if it had passed before your eyes with no more depth for you than watching an aquarium full of fancy tropical fish? Have you ever walked out of a film? Why does that happen, or in what way could you have chosen a film to attend more carefully, so as to have avoided disappointment? Do you always go to see romance films or family films -- but not horror or action films? Do you remember films from your childhood and even have dreams about those experiences, like old friends? Will you attend a new film with very high box office numbers, even if you're unfamiliar with it -- but not a very small film that is only on a few hundred screens around the country? When you go to the video store, or the video section of your local library, does the term "classic films" scare you off, even though you may have heard about Charlie Chaplin and Laurel and Hardy? Or what about film reviews -- do you read them or trust them?
It can be argued that the real value of film viewing is minor. It can be argued that many films, or all films, do more harm than good. But in the best case, knowledge here is not power, it's enjoyment. No one can tell you how to watch a film -- you just do it -- you take a seat, you're awake with your eyes and ears open, you expose yourself to the material, and you laugh, cry, or wail----then it ends and you can go home. If you crossed your legs during the film, fell asleep, or talked on your cell phone, it's mostly your own business. But to assess the experience, to consider it all mindfully, to make your film audience consumer choices as a more informed participant, and to relate the acquired cultural checkpoint material around the water cooler as someone who actually knows a little of what he's talking about -- this is appreciation, this is criticism, this is film enjoyment. No matter how much you learn about films, that little childlike thrill, deep inside, when the hero slays the dragon, or gets the girl, or jumps out of the airplane will always be there.
Thus, the alternative title of this course might be, "The Making of A Film Buff." Grab your popcorn and soda, as the lights go down, and sit back and relax, because our journey begins!
Completely Online
Self-Paced
Printable Lessons
Full HD Video
6 Months to Complete
24/7 Availability
Start Anytime
PC & Mac Compatible
Android & iOS Friendly
Accredited CEUs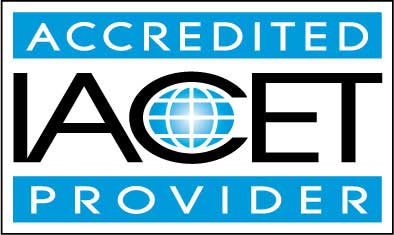 Lesson 1: The Value of Film Viewing
This lesson asks the question, "Why do we enjoy watching movies?" Additional lesson topics: Why do we watch movies? Video
41

Total Points
Lesson 1 Video A
Lesson 1 Video B : Introduction Discussion
Lesson discussions: Benefits of Films; Reasons for Taking this Course
Complete: Lesson 1 Assignment
Assessment: Lesson 1 Review
Lesson 2: Early Film History
This lesson describes the evolution of filmmaking, the inventors, and early actors. Additional lesson topics: Sortie des Usines Lumiere a Lyon; Photography Timeline; Early Film History Video
42

Total Points
Lesson 2 Video A
Lesson 2 Video B : Lesson Discussion
Complete: Lesson 2 Assignment
Assessment: Lesson 2 Review
Lesson 3: The Filmmaking Process
This lesson describes the different phases of the filmmaking process. Additional lesson topics: How to Make a Film; Making a film
42

Total Points
Lesson 3 Video A
Lesson 3 Video B : Lesson Discussion
Complete: Lesson 3 Assignment
Assessment: Lesson 3 Review
Lesson 4: 100 Years of Film Styles and Movements
This lesson describes how technology, culture, and current events affect movie making. Additional lesson topics: Narrative Film Styles
42

Total Points
Lesson 4 Video A
Lesson 4 Video B : Lesson Discussion
Complete: Lesson 4 Assignment
Assessment: Lesson 4 Review
Lesson 5: Film Psychology
This lesson describes how writers and directors can get reactions from movie goers.
40

Total Points
Lesson 5 Video A
Lesson 5 Video B : Lesson Discussion
Complete: Lesson 5 Assignment
Assessment: Lesson 5 Review
Lesson 6: Films To Watch -- 1900 - 1960
This lesson explores the popular, classic, and well-made pictures of this era. Additional lesson topics: List of other Great Films from 1900-1906
35

Total Points
Lesson 6 Video A
Lesson 6 Video B : Lesson Discussion
Lesson discussions: Older Movies
Complete: Lesson 6 Assignment
Assessment: Lesson 6 Review
Lesson 7: Films to Watch -- 1960 - 2020
With new technology, popular movies are changing. Here are some of the most popular. Additional lesson topics: Apocalypse Now; Every Best Picture Ever
35

Total Points
Lesson 7 Video A
Lesson 7 Video B : Lesson Discussion
Complete: Lesson 7 Assignment
Assessment: Lesson 7 Review
Lesson 8: General Ideas on Art Theory as a Consumer Habit
This lesson focuses on questions of art theory. What makes movies "art" or "classic?" What makes a picture "good" or "bad?" Additional lesson topics: How to analyze Film as Art
40

Total Points
Lesson 8 Video A
Lesson 8 Video B : Lesson Discussion
Complete: Lesson 8 Assignment
Assessment: Lesson 8 Review
Lesson 9: Film Composers to Know
This lesson lists many of the most popular movie composers, and some of their greatest hits.
41

Total Points
Lesson 9 Video A
Lesson 9 Video B : Lesson Discussion
Complete: Lesson 9 Assignment
Assessment: Lesson 9 Review
Lesson 10: Film Directors to Know
This lesson lists influential film directors of the past and the present.
40

Total Points
Lesson 10 Video A
Lesson 10 Video B : Lesson Discussion
Complete: Lesson 10 Assignment
Assessment: Lesson 10 Review
Lesson 11: How to Get Your Money's Worth at the Movies
This lesson examines how box office receipts are influenced by the reviews, and by consumer likes and dislikes.
35

Total Points
Lesson 11 Video A
Lesson 11 Video B : Lesson Discussion
Complete: Lesson 11 Assignment
Assessment: Lesson 11 Review
Lesson 12: Personal Enrichment as a Film Audience Consumer
This lesson provides insight into "reality" versus "big screen."
35

Total Points
Lesson 12 Video A
Lesson 12 Video B : Lesson Discussion
Lesson discussions: End of Course Poll; Program Evaluation Follow-up Survey (End of Course); Course Comments
Complete: Lesson 12 Assignment
Assessment: Lesson 12 Review
By successfully completing this course, students will be able to:
Describe the value of film viewing.
Summarize early film history.
Summarize the filmmaking process.
Define 100 years of film styles and movements.
Define film psychology.
Describe general ideas on art theory as a consumer habit.
Describe new ways to enjoy film, technology, and the future.
Demonstrate mastery of lesson content at levels of 70% or higher.
Additional Course Information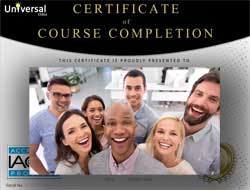 Document Your Lifelong Learning Achievements

Earn an Official Certificate Documenting Course Hours and CEUs
Verify Your Certificate with a Unique Serial Number Online
View and Share Your Certificate Online or Download/Print as PDF
Display Your Certificate on Your Resume and Promote Your Achievements Using Social Media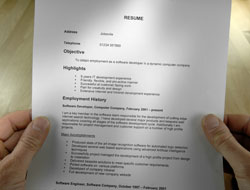 Course Title:
Film Appreciation
Lessons Rating:
4.4 / 5 Stars (1,195 votes)
Languages:
English - United States, Canada and other English speaking countries
Availability:
This course is online and available in all 50 states including: California, Florida, Georgia, Illinois, New York, Pennsylvania, Ohio, and Texas.
Last Updated:
December 2022
Course Type:
Self-Paced, Online Class
Grading Policy:
Earn a final grade of 70% or higher to receive an online/downloadable CEU Certification documenting CEUs earned.
Assessment Method:
Lesson assignments and review exams
Course Fee:
$95.00 U.S. dollars
Choose Your Subscription Plan
"I loved this course! It was so helpful learning the different movie styles and going through classics in the 90's and before! I can't think of anything that needs to be added to this course. Overall 100%!!" -- Joyell L.
"Mac is awesome and always does a fantastic job. I love his videos for the information and his enthusiasm." -- Diana C.
"The Instructor was very helpful to me, and provided feedback and discussion after almost every lesson. I have studied two history courses and Buddhism with him as well as Chinese culture." -- Judith J.
"My professor in this class was receptive, passionate, honest and often funny." -- Jess M.
"Great instructor. Provided useful feedback. Very prompt." -- Donna S.
"Mac, Thanks for your prompt and encouraging feedback. You made the class more satisfying." -- Loren noel L.
"I love it I can't wait for more lessons on film from this instructor." -- David P.
"Great instructor . Very knowledgeable ." -- Roger G.
"I liked the summaries of the different film, directors,and composers. Some of the aesthetic principles were interesting also." -- Linda B.
"I appreciate the availability and the comments made on my work." -- Carlos G.