"How to Start and Run an Online Business" is an online course that is organized into 16 different sections to help you understand how to create an online business, even if you don't have any online business experience. From the basics of learning how to choose your market to designing a website and building an online marketing strategy, you will learn what you need to do in order to create an online business that's built to succeed.
You will begin with equipping your office for online success, and then move on to website building, payment processing, online marketing, writing great copy, spreading the word, utilizing online marketing tools, understanding search engine optimization, promoting an online brand, employing affiliates, planning beyond your website, and even handling legal issues before they become issues.
This an essential course for those who have a business idea, but want to move it online instead of into a traditional store. Billions of people around the world now have access to the Internet, making online businesses primed for success.
Each section also includes review assignments and exams to ensure you have learned and mastered the most important concepts. This approach allows you to instantly have the information you need at your fingertips, while also helping you learn learn what you need to understand as your online business grows.
Using the high quality information and resources provided in this course, at class completion you will know how to start a business online, how to grow your online business, and how to secure the future of your online business.
Completely Online
Self-Paced
Printable Lessons
Full HD Video
6 Months to Complete
24/7 Availability
Start Anytime
PC & Mac Compatible
Android & iOS Friendly
Accredited CEUs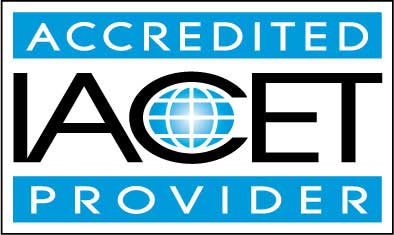 By successfully completing this course, students will be able to:
Describe benefits of online work.
Identify how to find find your market.
Describe equipping your business.
Describe modern website building.
Summarize payment processing, security, and shipping.
Identify how to bring customers to you.
Recognize more ways to spread the word in marketing.
Summarize marketing tools for online companies.
Define Search Engine Optimization and using SEO techniques.
Describe building your online brand.
Describe affiliate programs to spread your name.
Identify ways to look beyond your own website for generating a successful business.
Identify legal issues.
Determine the future prospects and vision of your business.
Demonstrate mastery of lesson content at levels of 70% or higher.
Assessment Guide
| Assessment | Points |
| --- | --- |
| Lesson 1 Assignment | 10 points |
| An Introduction | 1 points |
| Lesson 1 Exam | 9 points |
| Lesson 2 Exam | 10 points |
| Lesson 3 Exam | 10 points |
| Lesson 4 Assignment | 10 points |
| Lesson 4 Exam | 10 points |
| Lesson 5 Exam | 10 points |
| Lesson 6 Exam | 9 points |
| Lesson 7 Exam | 8 points |
| Lesson 8 Exam | 10 points |
| Lesson 9 Exam | 9 points |
| Lesson 10 Exam | 10 points |
| Lesson 11 Exam | 10 points |
| Lesson 12 Exam | 9 points |
| Lesson 13 Exam | 9 points |
| Lesson 14 Exam | 7 points |
| Lesson 15 Exam | 9 points |
| The Final Exam | 70 points |