Improve your health and your life through nutrition and exercise. Create nutrition and health goals to motivate you to become a healthier you. Make meaningful, lasting changes to your diet that last. Review the digestion process and how our body would digest some pizza. Learn some real benefits of eating plenty of fruits and vegetables.

Review some tips on including more fruits and vegetables in your schedule. Discover the difference between good carbohydrates and bad carbohydrates. Understand how to include more fiber in your eating habits, and the benefits of doing so. Review the importance of eating healthy choices of protein. Learn how to make healthy protein choices. Read about cholesterol and the difference between "LDL" and "HDL". Uncover some benefits of including enough calcium in your diet, and how to prevent osteoporosis. Learn what vitamins are. Read some tips on how to choose a vitamin supplement.

Find out some health hazards of being underweight or overweight. Discover some healthy ways to change your weight. Check out some real health benefits of including exercise in your schedule. Read and choose some ways to motivate you to exercise. Become a more energetic you with some tips on how to increase your energy through nutrition and exercise. Review some tips on how to decrease stress with nutrition and exercise. Distinguish the difference between a food allergy and a food intolerance, and see how the body responds to a food allergy.

Assess when to seek medical attention for a food allergy. Read some tips on how to avoid a food allergy or food intolerance. Incorporate healthy nutrition and exercise habits in your routine so that you can be healthier, have more energy, and feel great!
Completely Online
Self-Paced
Printable Lessons
Full HD Video
6 Months to Complete
24/7 Availability
Start Anytime
PC & Mac Compatible
Android & iOS Friendly
Accredited CEUs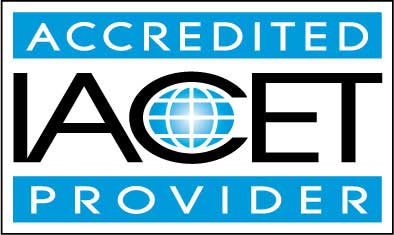 By successfully completing this course, students will be able to:
Review variations of food pyramids and "my plate" and set nutritional goals.
Describe the process of digesting food.
Summarize types of fruits and vegetables and their related health benefits.
Define carbohydrates and fiber.
Define protein.
Describe calcium, vitamins and minerals and their effect on diet.
Determine the benefits of maintaining a healthy weight.
Summarize exercise routines that complement eating habits.
Summarize methods for decreasing stress and increasing energy.
Describe, understand and learn to recognize various food allergies.
Demonstrate mastery of lesson content at levels of 70% or higher.
Assessment Guide
| Assessment | Points |
| --- | --- |
| An Introduction | 1 points |
| Lesson 1: USDA Food Pyramid | 25 points |
| Lesson 1: Choosing a Food Pyramid and Nutrition Goals | 9 points |
| Lesson 2: How Food is Digested | 20 points |
| Lesson 2: Digesting Food | 10 points |
| Lesson 3: Benefits of Fruits and Vegetables | 30 points |
| Lesson 3 Fruits and Vegetables | 10 points |
| Lesson 4: Benefits of Fiber | 20 points |
| Lesson 4: Carbohydrates and Fiber | 9 points |
| Lesson 5: Health Risks Associated with Protein | 25 points |
| Lesson 5: Protein | 9 points |
| Lesson 6: Vitamins and Minerals | 25 points |
| Lesson 6: Calcium, Vitamins and Minerals | 9 points |
| Lesson 7: Losing Weight | 25 points |
| Lesson 7: Maintaining a Healthy Weight | 10 points |
| Lesson 8: Benefits of Exercise | 25 points |
| Lesson 8: Exercise | 10 points |
| Lesson 9: Decreasing Stress | 25 points |
| Lesson 9: Decreasing Stress and Increasing Energy | 10 points |
| Lesson 10: Preventing Food Allergies | 25 points |
| Lesson 10: Food Allergies | 10 points |
| Lesson 11: Review | 10 points |
| The Final Exam | 53 points |