From character and plot-conflict development to infusing a unique style and specialized writing techniques, the steps to writing a novel--while not utterly impossible--do require a dedicated, disciplined approach.
By committing to the steps outlined within this course, aspiring (and even experienced) novelists can find the structure they need to create a well-crafted manuscript, one they will be proud to shop to potential agents and publishers.
While some creative types may balk at the idea of adhering to a framework, the truth is that following such guidelines actually frees up writers to focus on the genesis and flow of ideas as opposed to be bogged down by the myriad of format and publishing style particulars.
That is why we have provided you with insights into how, from start to finish, you can develop the varying elements of your novel: characters, plotlines, setting, tone, conflict, climax, and resolution/denouement. Labeled as dramatic construction, every novel ought to have a foundation in these basic principles.
Plus, we will help take you one step further by offering you the specifics as to what is required to submit your completed work to potential agents and publishers. With an end goal in mind, this will help inspire you to actually finish your novel.
Once outfitted with both practical and creative writers' tools, there is no reason you can not successfully write a novel and get it published.


If indeed you are truly committed and willing to invest the necessary time and effort to put your literary skills to the test, there should be nothing, absolutely nothing, stopping you from producing memorable prose.
Completely Online
Self-Paced
Printable Lessons
Full HD Video
6 Months to Complete
24/7 Availability
Start Anytime
PC & Mac Compatible
Android & iOS Friendly
Accredited CEUs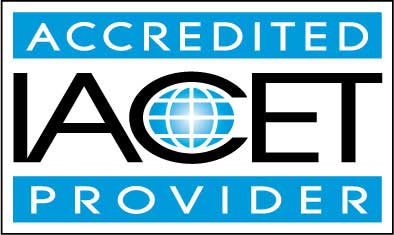 By successfully completing this course, students will be able to:
Define what a novel is.
Describe working philosophy.
Summarize novel writing methods.
Select a specific class to write about.
Select a specific genre to write about.
Select a Point of View (POV).
Summarize manuscript formatting.
Create a storyboard.
Define the synopsis.
Summarize five elements involved in fiction writing.
Describe building character development.
Describe plot/conflict development.
Summarize plot requirements.
Create the setting, theme, style and tone.
Create climax. Identify critical scenes. Recognize cause and effect.
Create proper dialog and illustrative details.
Write a conclusion. Edit and revise. Publish the work.
Demonstrate mastery of lesson content at levels of 70% or higher.
Assessment Guide
| Assessment | Points |
| --- | --- |
| Your Novel | 15 points |
| Lesson 1 Assignment | 5 points |
| Lesson 1 Exam | 10 points |
| Lesson 2 Assignment | 5 points |
| Lesson 2 Exam | 10 points |
| Lesson 3 Assignment | 10 points |
| Lesson 3 Exam | 9 points |
| Lesson 4 Exam | 9 points |
| Lesson 5 Assignment | 10 points |
| Lesson 5 Exam | 10 points |
| Lesson 6 Exam | 10 points |
| Lesson 7 Assignment | 5 points |
| Lesson 7 Exam | 5 points |
| Lesson 8 Assignment | 10 points |
| Lesson 8 Exam | 10 points |
| Lesson 9 Assignment | 10 points |
| Lesson 9 Exam | 9 points |
| Lesson 10 Assignment | 20 points |
| Lesson 10 Exam | 10 points |
| Lesson 11 Assignment | 20 points |
| Lesson 11 Exam | 10 points |
| Lesson 12 Assignment | 20 points |
| Lesson 12 Exam | 10 points |
| Lesson 13 Assignment | 20 points |
| Lesson 13 Exam | 10 points |
| Lesson 14 Assignment | 20 points |
| Lesson 14 Exam | 10 points |
| Lesson 15 Assignment | 20 points |
| Lesson 15 Exam | 9 points |
| Lesson 16 Assignment | 20 points |
| Lesson 16 Exam | 10 points |
| Lesson 17 Assignment | 20 points |
| Lesson 17 Exam | 10 points |
| Lesson 18 Assignment | 20 points |
| Lesson 18 Exam | 9 points |
| Lesson 19 Assignment | 20 points |
| Lesson 19 Exam | 10 points |
| Lesson 20 Assignment | 20 points |
| Lesson 20 Exam | 8 points |
| Lesson 21 Assignment | 20 points |
| Lesson 21 Exam | 10 points |
| Lesson 22 Assignment | 20 points |
| Lesson 22 Exam | 10 points |
| Assignment 23A | 10 points |
| Lesson 23 Assignment | 20 points |
| Lesson 23 Exam | 10 points |
| Lesson 24 Assignment | 20 points |
| Lesson 24 Exam | 10 points |
| Lesson 25 Assignment | 20 points |
| Lesson 25 Exam | 8 points |
| Final Assignment | 20 points |
| Lesson 26 Assignment | 25 points |