Online Class: American Government
---

$
70.00
no certificate
- OR -
$
95.00
with CEU Certificate*
18

38

16

1.6

1,402

Students

have taken this course
Course Description
Do you need to brush-up your knowledge of the American political system? Have you forgotten or feel slightly 'hazy' about the structure of the American government, the details of the Constitution or the exact division of the three branches of government? Are you interested in discovering how our current political parties were formed or the impact of public opinion, mass media and special interests groups on today's American policies? If you answered "yes" to these questions, this online course can be your ideal learning resource.
Rather than focusing on the history of the American federal government, this course is a comprehensive evaluation of how the government is set up and how it works. We will start with a look at how the American government is organized, and then we will focus on American culture and how it forms the environment in which the government functions, and the influences that the citizenry exerts on the policy-making process. Public opinion plays an important role in any republic so we will examine how public opinion is measured and how it contributes to the democratic process.
The citizens of United States enjoy many freedoms and liberties, but, as in all republics, they also live according to a Constitution and an established set of laws. We will examine the balance between freedom and law, and discuss the development of civil liberties. The political participation of Americans, both as individuals and as a part of interest groups influences nearly all functions of the government. We will also take a look at the media's increasingly important role in politics, and how the political parties of the United States work together to create legislation.
The social welfare and safety of Americans is a significant part of the priorities of the federal government. This course will outline the development of important programs that have served as model to other governments throughout the world. In the process, we will also evaluate how public policy is made from several important perspectives: economic, foreign relations, and environmental.
Written with the belief that understanding the foundations of the America system of government is necessary to fully comprehend America's current political system, this self-paced course is appropriate for learners of any age (homeschoolers, high schoolers, college students or just inquisitive people). Our easy-to-understand online format is perfect for those seeking review, extra tutoring, test prep or general educational enhancement.
Completely Online
Self-Paced
Instructor Feedback
6 Months to Complete
24/7 Availability
Start Anytime
PC & Mac Compatible
Android & iOS Friendly
Accredited CEUs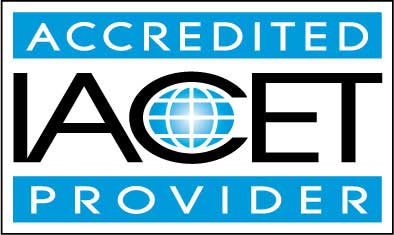 Request More Information

Have a question? Check out our
FAQ
or contact us for more information.
Course Lessons
Lesson 1. Introduction to American Government


The lesson will include why, when, and how the American Government came about.
55

Total Points
Lesson 1 Video
Review Article: Declaration of Independence
Complete Assignment: An Introduction
Complete: Lesson 1 Exam
Lesson 2. The Constitution


This lesson will cover the framework of the Constitution, the structure, and what the Constitution does for the individual.
115

Total Points
Lesson 2 Video
Complete: Lesson 2 Exam
Lesson 3. The Legislative Branch


This lesson will cover the structure of the legislative branch. Topics will focus on the organization of the House of Representatives and the Senate.
75

Total Points
Lesson 3 Video
Review Article: The Legislative Branches Power
Complete Assignment: Is the Legislative Branch the Most Powerful Agent of Government?
Complete: Lesson 3 Assignment: Senate
Complete: Lesson 3 Assignment: House of Representatives
Lesson 4. The Judiciary Branch


The organization of the federal courts and the state courts
25

Total Points
Lesson 4 Video
Review Article: Federal Courts
Complete: Lesson 4 Assignment: Judiciary Branch
Lesson 5. The Executive Branch


This lesson will focus on the Executive Branch of the Government highlighting the powers and duties of the president and of the extensive executive departments.
135

Total Points
Lesson 5 Video
Review 5 Articles: Executive Branch; Presidential Clips; The President's Cabinet; The White House; Presidents
Complete Assignment: Is the President an Elected King?
Complete: Lesson 5 Exam
Lesson 6. American Political Culture


The November 2008, presidential elections in the United States offered the clearest demonstration of the current American political culture.
34

Total Points
Lesson 6 Video
Review 2 Articles: Political Culture of the US; Separation of Church and State
Complete: Lesson 6 Assignment
Complete: Lesson 6 Exam
Lesson 7. Public Opinion


There are several types of democracies and while the U.S. certainly incorporates many democratic ideas into its government, our nation is best described as a republic.
60

Total Points
Lesson 7 Video
Review 3 Articles: Different Systems of Democracy; Types of Government; Example of Public Opinion and the Presidency
Complete Assignment: Public Opinion and the Presidency
Complete: Lesson 7 Assignment
Complete: Lesson 7 Exam
Lesson 8. Elections and Campaigns


Public opinion polls may influence policy and steer our elected officials on a desired path of results, but the single most important element of the democratic process is the campaign and election process.
34

Total Points
Lesson 8 Video
Review 3 Articles: Campaigns and Social Media; Election Process; Political Campaigns
Take Poll: Elections
Complete: Lesson 8 Assignment
Complete: Lesson 8 Exam
Lesson 9. Interest Groups


An interest group is a collection of people who share similar beliefs and endeavor to educate the general public about an issue.
35

Total Points
Lesson 9 Video
Review 2 Articles: Interest Groups; Types of Interest Groups
Take Poll: Interest Groups
Complete: Lesson 9 Assignment
Complete: Lesson 9 Exam
Lesson 10. Civil Liberties


The freedoms extended to individuals, which are commonly referred to as civil liberties or civil rights, have changed and evolved throughout our history, and they continue to change on an almost daily basis.
60

Total Points
Lesson 10 Video
Review 3 Articles: Civil Rights vs. Civil Liberties; Security vs. Civil Liberties; The ACLU
Complete Assignment: Are Civil Liberties all inclusive?
Complete: Lesson 10 Assignment
Complete: Lesson 10 Exam
Lesson 11. Political Participation


Throughout its entire history, the United States has been home to some of the most politically active peoples of the world
35

Total Points
Lesson 11 Video
Review 2 Articles: PACs; Youth and Political Participation
Complete: Lesson 11 Assignment
Complete: Lesson 11 Exam
Lesson 12. Political Parties


A political party is an organization dedicated to the advancement of a specific political platform, or a set of beliefs on a wide range of issues.
35

Total Points
Lesson 12 Video
Review 3 Articles: Conservative vs. Liberal; The Democratic Party; The Republican Party
Take Poll: Political Party
Complete: Lesson 12 Assignment
Complete: Lesson 12 Exam
Lesson 13. The Media


The media, which is today comprised of television, radio, newspapers, the Internet, and countless other sources of information, has played a vital role in American government since the country's founding.
35

Total Points
Lesson 13 Video
Review Article: 5 Ways Media are Changing Politics
Complete: Lesson 13 Assignment
Complete: Lesson 13 Exam
Lesson 14. Social Welfare


There are a variety of social welfare programs in the United States today, economic programs, health-related services, housing development programs, and many others.
35

Total Points
Lesson 14 Video
Review 3 Articles: Medicare; Social Security; Social Welfare
Complete: Lesson 14 Assignment
Complete: Lesson 14 Exam
Lesson 15. The Policy Making Process


In this lesson, we will examine the full process of policy making, from a law's origination to the required presidential signature.
35

Total Points
Lesson 15 Video
Review 3 Articles: Bills and Congress; Current Legislation; How a Bill Becomes Law
Complete: Lesson 15 Assignment
Complete: Lesson 15 Exam
Lesson 16. U.S. Economic Policy


The economic policies of the United States are driven and influenced by a wide variety of factors: laws, the Constitution, lobbyists, the global economic climate, and, ultimately, the will of the people.
33

Total Points
Lesson 16 Video
Review 3 Articles: Discretionary Spending; Federal Budget; US Budget
Complete: Lesson 16 Assignment
Complete: Lesson 16 Exam
Lesson 17. U.S. Foreign Policy


The all-encompassing goal of U.S. Foreign Policy is to ensure the safety of American citizens and the international community.
35

Total Points
Lesson 17 Video
Review 2 Articles: Foreign Policy; US Non-Interventionism
Complete: Lesson 17 Assignment
Complete: Lesson 17 Exam
Lesson 18. U.S. Environmental Policy


In addition to enacting laws that protect Americans' safety, environmental policy must be future-focused to assure that future generations will benefit from today's decisions.
95

Total Points
Lesson 18 Video
Review 2 Articles: Global Warming Policies; NEPA
Take Poll: What is your opinion of this course?
Take Survey: Program Evaluation Follow-up Survey (End of Course)
Complete: Lesson 18 Assignment
Complete: Lesson 18 Exam
Complete: The Final Exam
Additional Course Information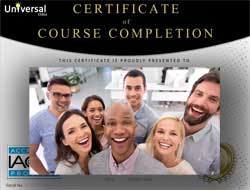 Document Your Lifelong Learning Achievements

Earn an Official Certificate Documenting Course Hours and CEUs
Verify Your Certificate with a Unique Serial Number Online
View and Share Your Certificate Online or Download/Print as PDF
Display Your Certificate on Your Resume and Promote Your Achievements Using Social Media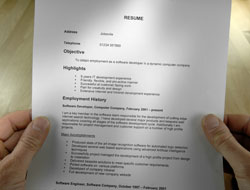 Course Title:
American Government
Languages:
English - United States, Canada and other English speaking countries
Category:
Course Type:
General Education
Grading Policy:
Earn a final grade of 70% or higher to receive an online/downloadable CEU Certification documenting CEUs earned.
Assessment Method:
Lesson assignments and review exams
Choose Your Subscription Plan
Learning Outcomes
By successfully completing this course, students will be able to:
Know the major points of the Bill of Rights and the U.S. Constitution.

Identify and describe the role and responsibilities of the Legislative Branch, the Judiciary Branch, and the Executive Branch.

Know the power of public opinion and the affects of mass media on politics.

Identify and describe the major political parties and interest groups, and

Demonstrate mastery of lesson content at levels of 70% or higher.
Student Testimonials
"Clearly written text." -- Christine Y.
"Course is great!" -- Marcus M.
"There was a good mixture of historical background and how things work in the present day. This gave me an understanding of the basis of government without being confused as to how it translated into modern-day. " -- Rebekah H.
"This was fantastic! Very user friendly and informative. Just fantastic thanks! Terrific job, I look forward to taking more classes!" -- Madison T.