Did you realize that you are most probably an experienced grant writer already?
"NO"
, you say,
"I've never written a grant in my life before"
-- but you have.
Most people out there have asked somebody, at some time, for something in writing (one way or another), so you have most likely followed some of the basic principles and procedures of putting a good case forward for something you want (and not necessarily for money).
And basically that is what a grant proposal is all about. Okay, there's a little more to it than that--but the techniques you consciously (or unconsciously) learned when putting together those requests, when submitting them and SUCCEEDING, are a fabulous place to begin. BUT obviously you need to polish up that gem by building on the basics, learning the techniques, and following the requirements and conditions for writing successful grant proposals.
And there is no better place to start than with this course. It doesn't supply all the answers, no one source does, but this approach to the subject of grant writing is clear, straightforward, and easy to understand.
It doesn't matter whether you are looking at grant writing just as a means of helping your child's school, or looking at it as a part or full-time career. You can and will be successful if you set your mind to it and invest a little of your time in carefully going through this course, researching sites suggested in it, and building from there.
Join us today, and let's learn how to write a successful grant proposal!
Completely Online
Self-Paced
Printable Lessons
Full HD Video
6 Months to Complete
24/7 Availability
Start Anytime
PC & Mac Compatible
Android & iOS Friendly
Accredited CEUs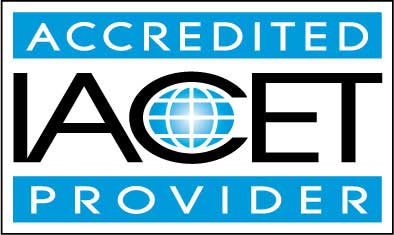 By successfully completing this course, students will be able to:
Define grant proposal and describe the basic purpose of writing one.
Summarize which projects and proposals will be funded and why.
Summarize the best places to find money for grant projects.
Summarize the key working components of a grant proposal.
Describe what action plans are, why they are important, and how to establish their timelines.
Design, establish and utilize an appropriate evaluation plan.
Demonstrate how to write an appropriate budget for a grant proposal.
Create a cover letter and complete the application.
Summarize the types of reporting required when landing a grant.
Demonstrate mastery of lesson content at levels of 70% or higher.
Assessment Guide
| Assessment | Points |
| --- | --- |
| Lesson 1 Assignment: Why Grant Writing? | 2 points |
| Lesson 1 Exam | 13 points |
| Lesson 2 Assignment: Defining Success | 2 points |
| Lesson 2 Exam | 14 points |
| Lesson 3 Assignment: What Makes a Good Grant Writer? | 5 points |
| Lesson 3 Exam | 14 points |
| Lesson 4 Assignment: Funding Your Organization | 10 points |
| Lesson 4 Exam | 14 points |
| Lesson 5 Assignment: Identifying Trends | 5 points |
| Lesson 5 Exam | 13 points |
| Lesson 6 Assignment: The Mission Statement | 5 points |
| Lesson 6 Exam | 14 points |
| Lesson 7 Assignment: Writing an Action Plan | 5 points |
| Lesson 7 Exam | 12 points |
| Lesson 8 Assignment: Program Evaluation | 5 points |
| Lesson 8 Exam | 13 points |
| Lesson 9 Exam | 15 points |
| Lesson 10 Exam | 14 points |
| Lesson 11 Assignment: Develop a Timeline | 2 points |
| Lesson 11 Exam | 15 points |
| Lesson 12 Assignment: Creating a Budget | 2 points |
| Lesson 12 Exam | 15 points |
| Lesson 13 Exam | 15 points |
| Lesson 14 Exam | 14 points |
| Lesson 15 Assignment: Format Preference | 2 points |
| Lesson 15 Exam | 12 points |
| The Final Assignment | 15 points |
| Lesson 16 Exam | 13 points |
| The Final Exam | 62 points |