Dive into the Dynamic World of Event Planning
In today's vibrant and ever-changing world, the demand for skilled event planners has never been higher. Event planning, a unique blend of creativity and logistics, caters to individuals who can transform any occasion into a memorable experience.
Course Overview:
Although a college degree or formal training is not mandatory to thrive in this profession, acquiring relevant knowledge undoubtedly propels you ahead in the industry. While newcomers can earn a lucrative salary, the earning potential for seasoned professionals, with a strong network and portfolio, can reach into the millions annually.
But what truly defines event planning? It's more than just parties and gatherings; it's the art of storytelling, where every little detail culminates into an unforgettable experience. However, this profession demands more than just an eye for detail. If you possess enthusiasm, a knack for self-promotion, and enjoy mingling and coordinating with diverse groups, you're on the right track. But if you're reserved and prefer remaining unnoticed, this might not be your cup of tea.
Our course is structured to provide an in-depth understanding of the vast world of event planning. We'll journey through its nuances, explore the various facets of the profession, and arm you with the essentials to kickstart your own successful career in this thrilling arena.
Course Modules:
Lesson 1: Unveiling the Role of an Event Planner - Discover what goes behind the title. Understand the responsibilities and the magic they create.

Lesson 2: Networking - The Event Planner's Power Tool - Dive into the significance of building strong professional relationships and how they can be a game-changer in this industry.

Lesson 3: Exploring the Major Avenues of Event Planning - From corporate conclaves to music festivals, understand the diverse categories of events you can master.

Lesson 4: The Corporate Arena - Grasp the fundamentals of corporate event planning, from annual meetings to product launches.

Lesson 5: Crafting Dreamy Nuptials - Wedding Planning - Step into the romantic world of weddings and learn how to make matrimonial dreams come true.

Lesson 6: Celebrations & Special Parties - Whether it's a milestone birthday or an anniversary, master the art of turning special moments into cherished memories.

Lesson 7: Macro Planning - A Bird's-eye View - Understand the larger picture of event organization, from conceptualization to execution.

Lesson 8: Micro Planning - A Bug's-eye View - Dive into the intricate details that ensure a flawless event.

Lesson 9: Those Finishing Touches - Recognize the often-overlooked details that can enhance an event's experience manifold.

Lesson 10: Taking the Leap - Launching Your Event Planning Venture - Equip yourself with the knowledge to establish and grow your own event planning business.
Why Enroll in this Course?
This course isn't just an academic exercise; it's a ticket to a realm filled with opportunities, challenges, and rewards. With the world hosting countless events daily, the need for skilled planners is insatiable. From the foundational concepts to advanced strategies, this course encapsulates the entire spectrum of event planning.
Not only will you gain theoretical knowledge, but you'll also be presented with real-world scenarios, challenges, and solutions that professionals face. By the end of this course, you'll be well-equipped with the skills, knowledge, and confidence to make a mark in the vibrant world of event planning.
So, are you ready to transform ordinary occasions into extraordinary memories? Join us and steer your career towards a future filled with possibilities, creativity, and success. Enroll now!
Completely Online
Self-Paced
6 Months to Complete
24/7 Availability
Start Anytime
PC & Mac Compatible
Android & iOS Friendly
Accredited CEUs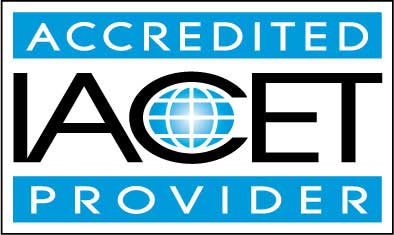 By successfully completing this course, students will be able to:
Describe what an event planner is and determine whether or not it is right for you.
Describe the importance of networking as an event planner.
Describe the major types of event planning.
Summarize the processes involved in planning a corporate event.
Summarize the processes involved in planning a wedding.
Describe the processes involved in planning special parties and celebrations.
Outline and summarize the details of planning any major event.
Summarize how to start your own event planning service.
Demonstrate mastery of lesson content at levels of 70% or higher.
Assessment Guide
| Assessment | Points |
| --- | --- |
| Lesson 1 Assignment | 30 points |
| 1A: Introduce Yourself | 5 points |
| Lesson 1 Exam: Event Planning Defined | 200 points |
| Lesson 2 Assignment | 10 points |
| Lesson 2 Exam:The Importance of Networking to the Event Planner | 190 points |
| Lesson 3, Assignment | 20 points |
| Lesson 3 Exam:The Major Types of Event Planning | 190 points |
| Lesson 4 Assignment | 10 points |
| Lesson 4 Exam:Corporate Event Planner Basics | 190 points |
| Lesson 5 Assignment | 20 points |
| Lesson 5 Exam:Wedding Planner Basics | 200 points |
| Lesson 6 Assignment | 30 points |
| Lesson 6 Exam:Special Party & Celebration Event Planner Basics | 190 points |
| Lesson 7 Assignment | 30 points |
| Lesson 7 Exam:A Birds Eye View of Planning a Single Event | 190 points |
| Lesson 8 Assignment | 10 points |
| Lesson 8 Exam:A Bugs-Eye View of Planning a Single Event | 190 points |
| Lesson 9 Assignment | 25 points |
| Lesson 9 Exam:Details that Make a Difference | 200 points |
| Lesson 10 Assignment | 25 points |
| Lesson 10 Exam:Starting Your Own Event Planning Service | 200 points |
| Final Exam | 970 points |