Event planning is one of the hottest new fields available to people from all walks of life today. Although some event planners may possess a college degree in business or a related field of study, a college degree is not required to be an event planner, nor is a certificate or any other formal training--although any training and/or education you can receive would certainly be very beneficial and give you an edge over others just starting out.

Those who are brand new to the field of event planning can earn excellent money in this career path, and the benefits and salary only increase with the event planner's contacts, networking and skill level. Those at the top of their game can earn in excess of millions per year.
Event planning is an exciting, lucrative and interesting career choice; however, it is not for everyone. Those who have a lot of energy, are comfortable with self-promotion, enjoy talking to and socializing with strangers, who are well organized, can handle multi-tasking and have an eye for detail will enjoy this career. If you are laid back, shy and prefer to be "behind the scenes," you may want to choose another profession. This course will give you a great basic understanding of event planning. It will also explain some of the details of how the business works and what an event planner does exactly. Lastly, it will give you the basics to help get you started in this exciting, rewarding and often fun filled career.
Completely Online
Self-Paced
6 Months to Complete
24/7 Availability
Start Anytime
PC & Mac Compatible
Android & iOS Friendly
Accredited CEUs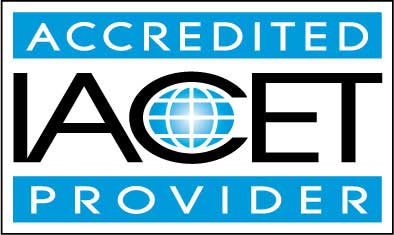 By successfully completing this course, students will be able to:
Describe what an event planner is and determine whether or not it is right for you.
Describe the importance of networking as an event planner.
Describe the major types of event planning.
Summarize the processes involved in planning a corporate event.
Summarize the processes involved in planning a wedding.
Describe the processes involved in planning special parties and celebrations.
Outline and summarize the details of planning any major event.
Summarize how to start your own event planning service.
Demonstrate mastery of lesson content at levels of 70% or higher.
Assessment Guide
| Assessment | Points |
| --- | --- |
| Lesson 1 Assignment | 30 points |
| 1A: Introduce Yourself | 5 points |
| Lesson 1 Exam: Event Planning Defined | 200 points |
| Lesson 2 Assignment | 10 points |
| Lesson 2 Exam:The Importance of Networking to the Event Planner | 190 points |
| Lesson 3, Assignment | 20 points |
| Lesson 3 Exam:The Major Types of Event Planning | 190 points |
| Lesson 4 Assignment | 10 points |
| Lesson 4 Exam:Corporate Event Planner Basics | 190 points |
| Lesson 5 Assignment | 20 points |
| Lesson 5 Exam:Wedding Planner Basics | 200 points |
| Lesson 6 Assignment | 30 points |
| Lesson 6 Exam:Special Party & Celebration Event Planner Basics | 190 points |
| Lesson 7 Assignment | 30 points |
| Lesson 7 Exam:A Birds Eye View of Planning a Single Event | 190 points |
| Lesson 8 Assignment | 10 points |
| Lesson 8 Exam:A Bugs-Eye View of Planning a Single Event | 190 points |
| Lesson 9 Assignment | 25 points |
| Lesson 9 Exam:Details that Make a Difference | 200 points |
| Lesson 10 Assignment | 25 points |
| Lesson 10 Exam:Starting Your Own Event Planning Service | 200 points |
| Final Exam | 970 points |