Love dogs? Have a dog as a pet? Have you ever wondered what your dog was thinking, why it acts the way it does, or how to train it more effectively? If so, this course is for you! This course, which focuses on dog psychology, will give you an in-depth look at dogs and how they think.
We'll look at what dog psychology is, delve into the mind of the dog, look at dog senses, explore dog personalities and temperaments, and discuss social behaviors. You will learn everything you need to know in order to understand dogs. We'll also cover dog aggression, dog training and learning, and how to identify and understand dog body language.
You will also be introduced to effective discipline, information on exercise, and more.
By taking this course, you have demonstrated that you are ready to gain an in-depth understanding of the mind of our canine friends. This information will not only be helpful in your personal life, especially if you are a dog owner, but it may also be of use in your professional life. If you work around dogs, you will gain a competitive advantage in knowing how dogs think and being able to apply that information when working with them. Further, if you are someone taking this course simply to learn more about dogs, and perhaps you are even frightened of them, this is a great way to help curb those fears. The more you know about something, the less fearful it is.
Upon course completion you will be able to effectively put the information you have learned together in order to use it to your advantage in selecting a dog, getting to know your dog, teaching them new behaviors, and even how to care for an aging dog.
Completely Online
Self-Paced
6 Months to Complete
24/7 Availability
Start Anytime
PC & Mac Compatible
Android & iOS Friendly
Accredited CEUs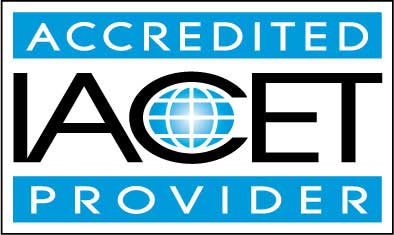 By successfully completing this course, students will be able to:
Describe exactly what is dog psychology.
Identify the mind of a dog.
Summarize dog senses.
Recognize fearful dogs.
Describe a dog's personality.
Describe social behaviors.
Describe aggression in dogs.
Summarize techniques for training dogs.
Summarize the body language of dogs.
Identify dog discipline techniques.
Identify exercise and play times and techniques for dogs.
Demonstrate mastery of lesson content at levels of 70% or higher.
Assessment Guide
| Assessment | Points |
| --- | --- |
| An Introduction | 1 points |
| Lesson 1 Exam | 10 points |
| Lesson 2 Exam | 10 points |
| Lesson 3 Exam | 10 points |
| Lesson 4 Assignment | 10 points |
| Lesson 4 Exam | 10 points |
| Lesson 5 Exam | 10 points |
| Lesson 6 Assignment | 25 points |
| Lesson 6 Exam | 10 points |
| Lesson 7 Exam | 10 points |
| Lesson 8 Assignment | 25 points |
| Lesson 8 Exam | 10 points |
| Lesson 9 Exam | 10 points |
| Lesson 10 Assignment | 25 points |
| Lesson 10 Exam | 10 points |
| Lesson 11 Exam | 10 points |
| Lesson 12 Assignment | 25 points |
| Lesson 12 Exam | 10 points |
| The Final Exam | 59 points |