Professional counselors need a strong foundation to prepare them for entering the profession of counseling. If you are seeking a program to enhance your skills, or just want to learn more about the career, this Introduction to Counseling course will give you great insight toward reaching your educational goals.
The course will focus on counselor's work as well as a counselor's typical day, provide understanding into how personal and professional ethics play a major role in the dynamics between counselor and client, and the challenges of various abnormal behaviors and mental disorders a professional counselor must face in helping people to live their own life rather than be lived by it.
This self-paced course incorporates a vast variety of areas that apply to many different environments and circumstances including addiction, marital problems, eating disorders, bereavement, educational and career counseling. You'll learn the top ten basic counseling skills to create a positive relationship between client and therapist and how these skills can help the client to make positive changes.
Introduction to Counseling offers an inside view of core counseling techniques and approaches, and opportunities for counseling professionals to understand the complex role client diversity plays in their work. When the ailment can't be measured by numbers on the thermometer, that's when a counselor's work begins.
Completely Online
Self-Paced
6 Months to Complete
24/7 Availability
Start Anytime
PC & Mac Compatible
Android & iOS Friendly
Accredited CEUs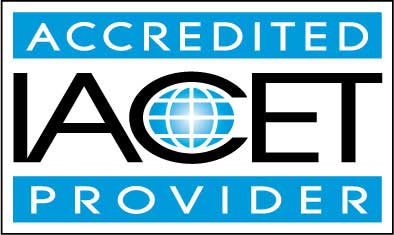 By successfully completing this course, students will be able to:
Define what a counselor is.
Summarize the basic skills needed to be a successful counselor.
Evaluate whether or not you could be a counselor.
Describe career options for counseling in the private sector.
Summarize the major counseling techniques.
Describe the law and legal issues behind counseling.
Summarize counselor self-care strategies.
Summarize what counseling skills a social worker needs.
Compare and contrast counseling techniques in diverse environments.
Summarize ethical guidelines a counselor needs to follow.
Demonstrate mastery of lesson content at levels of 70% or higher.
Assessment Guide
| Assessment | Points |
| --- | --- |
| Lesson 1 Assignment | 2 points |
| An Introduction | 1 points |
| Lesson 1 What is a Counselor | 9 points |
| Lesson 2 Assignment | 2 points |
| Lesson 2 Developing Basic Counseling Skills | 10 points |
| Lesson 3 Are You A Candidate For A Counseling Career? | 10 points |
| Lesson 4 Counseling In Private Sector | 8 points |
| Lesson 5 Mastering Counseling Techniques | 7 points |
| Lesson 6 Legal and Ethical Issues | 9 points |
| Lesson 7 Popular Counseling Specialties | 7 points |
| Lesson 8 Counseling Arrangements | 10 points |
| Lesson 9 Counselor Self-Care Strategies | 10 points |
| Lesson 10 The Social Worker | 8 points |
| Lesson 11 Counseling In Diverse Environments | 10 points |
| Lesson 12 Business Aspects of Counseling | 10 points |
| Lesson 13 Record Keeping And Ethical Guidelines | 8 points |
| Lesson 14 Counseling Based Communication Skills | 10 points |
| The Final Exam | 65 points |