In today's world, bribery and corruption unfairly help to accelerate the growth of individual businesses. Even though it is illegal, many corporations stand to benefit from corrupt practices that give their companies an advantage in national and global markets. However, the widespread and long-term effects of corruption and bribery on business, nations, and the world are anything but positive.
This course was designed to teach business owners and individuals the laws that regulate bribery and corruption both at home and abroad. Students can use this course as a starting point to educate themselves on the regulations in different countries and to make sure that their company is compliant. This course is also for the student who is interested in learning more about anti-corruption and bribery laws, as well as how bribery and corruption effect organized crime and terrorism.
Students will learn about:
Regulations and laws regarding bribery and corruption in the United States and the UK.
Regulations and laws regarding bribery and corruption in different regions of the world
The definition of anti-corruption compliance programs
How anti-corruption compliance programs prevent bribery and protect companies from liability
The different controls that can help prevent corruption and bribery
The elements of an anti-corruption compliance program
How to conduct a corruption risk assessment and audit
Industry considerations for corruption and bribery
The ties between corruption, organized crime, and terrorism
And more
This course is broken down into fifteen lessons to make learning organized and easy. A lesson exercise follows each lesson. These exercises are designed to quiz students on the material presented. Lesson exercises are graded and must be completed in order to successfully pass this course.
Completely Online
Self-Paced
6 Months to Complete
24/7 Availability
Start Anytime
PC & Mac Compatible
Android & iOS Friendly
Accredited CEUs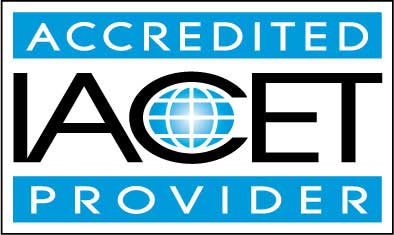 By successfully completing this course, students will be able to:
Describe what Global Anti-Corruption and Bribery is.
Describe the evolution of organized crime and its connection to terrorism.
Describe anti-corruption and bribery laws in the United States and UK.
Summarize anti-corruption compliance programs.
Describe elements of an effective anti-corruption compliance program.
Identify anti-corruption and bribery policies and procedures.
Describe processes for conducting and monitoring a risk assessment.
Describe processes for investigating allegations and acts of corruption or bribery.
Anti-Bribery and Corruption Laws in other countries.
Demonstrate mastery of lesson content at levels of 70% or higher.
Assessment Guide
| Assessment | Points |
| --- | --- |
| Motives for Taking this Course | 2 points |
| Lesson 1 Quiz | 10 points |
| Lesson 2 Quiz | 10 points |
| Lesson 3 Quiz | 10 points |
| Lesson 4 Quiz | 9 points |
| Lesson 5 Quiz | 10 points |
| Lesson 6 Quiz | 10 points |
| Lesson 7 Quiz | 10 points |
| Lesson 8 Quiz | 10 points |
| Lesson 9 Quiz | 10 points |
| Lesson 10 Quiz | 10 points |
| Lesson 11 Quiz | 10 points |
| Lesson 12 Quiz | 10 points |
| Lesson 13 Quiz | 10 points |
| Lesson 14 Quiz | 10 points |
| Lesson 15 Quiz | 10 points |
| Final Exam | 80 points |