Abnormal Psychology is a highly complex and fascinating field of study. The modern psychological community has made tremendous strides in better understanding, diagnosing and treating abnormal disorders of the mind compared to centuries and even decades ago. While there is still much stigma attached to this branch of mental illness, it is less so than in the past. This course will introduce you to the many faces of abnormal psychology. It will discuss old and new ideas surrounding this branch of psychology and will offer general information about how abnormal psychologists and psychiatrists identify and treat these types of mental illnesses.
There are fifteen comprehensive lessons written in an easy to follow, informative manner. The end of each lesson will provide you with multiple summary review questions as well as an assignment so that you may effectively test your new found knowledge. We encourage you to use these self-test questions to determine whether you are ready to move on to the next lesson or if you should review portions of the preceding lesson before taking the next step. Do not rush yourself. Take the time to read all portions of the lessons and complete the exercises and self-tests.
There is a comprehensive bibliography at the end of the course which lists all texts and Web sites used as reference materials in the creation of this course. It is a valuable resource in finding more in-depth information on specific topics that are beyond the scope of this course.
Whether you are considering an education or a career in abnormal psychology or if you are simply interested in learning more about this fascinating field of study, this course will introduce you to a better understanding of the intricacies of the human mind and the ever evolving study of Abnormal Psychology.
Completely Online
Self-Paced
6 Months to Complete
24/7 Availability
Start Anytime
PC & Mac Compatible
Android & iOS Friendly
Accredited CEUs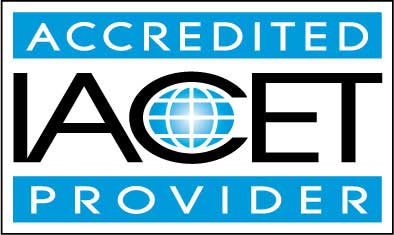 By successfully completing this course, students will be able to:
Describe what abnormal psychology is.
Summarize the history of abnormal psychology.
Recognize abnormal psychology types.
Identify anxiety disorders up close.
Identify eating disorders up close.
Identify mood disorders up close.
Identify personality disorders up close.
Identify schizophrenia up close.
Identify sexual disorders up close.
Identify delusional disorders up close.
Describe substance abuse disorders up close.
Describe dissociative disorders up close.
Summarize the personal impact of living with mental illness.
Identify treatment options for abnormal mental illnesses.
Recognize new discoveries and hope in identification and treatment.
Demonstrate mastery of lesson content at levels of 70% or higher.
Assessment Guide
| Assessment | Points |
| --- | --- |
| An Introduction | 1 points |
| Lesson 1 Exam | 9 points |
| Lesson 2 Exam | 10 points |
| Lesson 3 Exam | 10 points |
| Lesson 4 Exam | 10 points |
| Lesson 5 Exam | 10 points |
| Lesson 6 Exam | 8 points |
| Lesson 7 Exam | 10 points |
| Lesson 8 Exam | 10 points |
| Lesson 9 Exam | 10 points |
| Lesson 10 Exam | 9 points |
| Lesson 11 Exam | 10 points |
| Lesson 12 Exam | 9 points |
| Lesson 13 Exam | 10 points |
| Lesson 14 Exam | 10 points |
| Lesson 15 Exam | 10 points |
| The Final Exam | 97 points |