Online Class: Listening Skills 101
This course explains the ins and outs of what good listening skills consist of, why they are important and how you can improve them.
---

Did you know that there is a difference between hearing and listening? There is! Have you ever been told that you just don't listen? Most people have at some point in their life, so you probably have experienced it as well. But the problem is that good listening skills are not something we are born with. Nor are we taught it in school. They are habits that we create, starting in our childhood, that are carried with us throughout our adulthood. Your listening skill habits can impact every area of your life, including your personal relationships and your career. Being a good listener can earn you respect, appreciation and help you build stronger relationships in your social and business dealings.
This course explains the ins and outs of what good listening skills consist of, why they are important and how you can improve them. The course helps you determine what type of listener you are, provides basic skills of listening, barriers to listening, listening habits, body language, and activities to improve listening habits. You will learn the importance of physical attributes, active listening, attitude, perception, bias, language barriers, key gestures, and even how to take good notes.
If you have a child or work around children, this course also explains how you can use this information with helping to teach good listening habits to children. By the time you complete this course, whether taking it for personal or professional reasons, you will be know the direction you need to follow to improve your listening habits.
Course Motivation
Lesson 1: Listening Skills 101

In this lesson, you will be introduced to what listening skills are and why they are so important in your life.

Lesson 2: What Kind of Listener Are You?

This lesson focuses on determining what type of listener you currently are and what your childhood listening experiences were.

Lesson 3: How to Listen Well

In this lesson, you will be introduced to what it means to listen well, including discussing the physical attributes, as well as active listening.

Lesson 4: Three Basic Listening Models

With this lesson, we will focus on three of the main basic listening models, including competitive, attentive, and reflective.

Lesson 5: The Three Basic Skills of Listening

In Lesson Five, we will take a look at the three basic skills of listening, including attitude, attention, and adjustment.

Lesson 6: Barriers to Listening

In this lesson, we will take a more in-depth look at some of the most common barriers to listening.

Lesson 7: Listening Habits

In this lesson, we will be discussing listening habits, including those that are poor versus good.

Lesson 8: Irritating Listening Habits

Lesson Eight will look at some irritating listening habits and how they may impact the listening process.

Lesson 9: Body Language

In this lesson, we will look at body language, including what it is, what it has to do with listening, and some key gestures.

Lesson 10: Listening and Lectures

In this lesson, we will discuss how to get the most out of a lecture, as well as note-taking.

Lesson 11: Activities that Improve Listening Skills

This lesson focuses on the types of activities that can help improve one's listening skills.

Lesson 12: Helping Children Become Good Listeners

This lesson focuses on ways that you can help children become good listeners and why it is important to do so.

Lesson 13: Putting It All Together

In this final lesson, we will take a look at putting together all the information that has been covered throughout this course.
By successfully completing this course, students will be able to:
Identify what kind of listener you are.
Summarize how to listen well.
Describe three basic listening models.
Recognize the three basic skills of listening.
Define barriers to listening.
Summarize listening habits.
Describe irritating listening habits.
Recognize body language.
Describe listening and lectures.
Summarize activities that improve listening skills.
Describe how to help children become good listeners.
Demonstrate mastery of lesson content at levels of 70% or higher.
Additional Course Information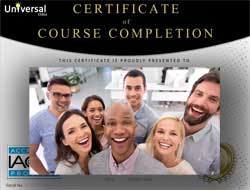 Document Your Lifelong Learning Achievements

Earn an Official Certificate Documenting Course Hours and CEUs
Verify Your Certificate with a Unique Serial Number Online
View and Share Your Certificate Online or Download/Print as PDF
Display Your Certificate on Your Resume and Promote Your Achievements Using Social Media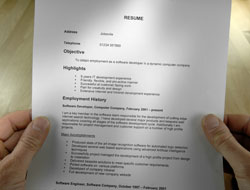 Course Title:
Listening Skills 101
Lessons Rating:
4.4 / 5 Stars (4,818 votes)
Languages:
English - United States, Canada and other English speaking countries
Category:
Availability:
This course is online and available in all 50 states including: California, Florida, Georgia, Illinois, New York, Pennsylvania, Ohio, Texas, and Washington.
Last Updated:
November 2022
Course Type:
Self-Paced, Online Class
Grading Policy:
Earn a final grade of 70% or higher to receive an online/downloadable CEU Certification documenting CEUs earned.
Assessment Method:
Lesson assignments and review exams
"This has helped a lot. I'm easily distracted and learned that if I take notes at my appointments and meetings that I focus a LOT more. Thank you for taking the time to offer this class." -- Joanna W.
"I loved this class. I learned about what kind of listener I was and how to improve upon it. I tend to day dream sometimes when I listened to people. I loved the instructor who made you think and helped you apply what you have learned to your everyday life. I have taken her before and I think her hands on approach to learning makes it so important to remember. Everyone could benefit from learning to listen better. It will add so much to your life." -- Julie R.
"It was an effective course to determine the kind of listener that I am. It gave me the tools to improve my listening skills. I learned more about body language that I was not aware of previously. This course was great. I wanted to be a better listener and I feel that this course helped me achieve that goal." -- Sophia R.
"This couse was an eye opening for me. Due to all the mistakes I've been doing though out my life. Started a journal hopefully by my 3 to 4 weeks are over I'll see more improvement. Because i already saw it, and helping family with what i have learned." -- Rosabel A.
"I learned how to become a listener from your class. I will do my best to implement the tools I learned from your class in my daily communication and interaction with family, friends, coworkers, and patrons. I enthusiastically recommended this class to my supervisor and coworkers!" -- Maria C.
"I may decide to get a part-time or full-time job. This training will help me obtain employment or a volunteer position at a non-profit agency." -- Adele L.
"The instructor always offers up reinforcing feedback and in a timely fashion. The course is very helpful as it is a skill that everyone can improve upon and no matter how good or bad your listening skills are." -- Andrew E.
"This course has helped me so much in practicing better listening skills in which I will still practice after the completion of this course to better conversations and understanding instructions in my personal and work life." -- Katherine B.
"Thank you! I appreciate the knowledge received from this course!" -- Alyce P.
"The instructor presents the material in a clear and concise manner." -- Mary A.
View More Testimonials...