Journaling and Memoir Writing
---

$
65.00
no certificate
- OR -
$
90.00
with CEU Certificate*
11

23

11

1.1

2,066

Students

have taken this course
It doesn't matter if you're a famous politician, suburban homemaker or someone in between, the fact of the matter is that everyone has a personal story worth telling. Whether you want to honor someone who's made a difference in your life, heal old wounds, document unique experiences or travels, record your family history, or leave a legacy to future generations, "Journaling and Memoir Writing" is a comprehensive step-by-step guide that will demystify the process of finally putting your story on paper.
No matter if you're a novice or a professional writer interested in the memoir form, "Journaling and Memoir Writing" is designed to help you decide what story to tell and the best way in which to tell it. Whether you are interested in writing a memoir exploring your personal struggles such as addiction, abuse or divorce or a travelogue based on your experience backpacking through Europe, this course will help you narrow the focus of your life story and define the underlying theme that will connect you with an audience. You will also learn how to find your true voice that will make your story unique and authentic. Through varied and comprehensive writing exercises you will learn how to sharpen your instincts and hone your storytelling craft. "Journaling and Memoir Writing" will also teach you how to dig deeper into your life and mine important memories that will enable you add incredible depth and richness to your story. In addition to the extensive writing lessons, you will learn what to do with your memoir once it is finished. Whether your goal is pass on your memoir as a family heirloom or to become a New York Times best seller, "Journaling and Memoir Writing" will address the various publishing options available to you. Everyone has a story to tell. Let this online class help you write yours today.
A memoir is a piece of autobiographical writing in which the author tries to capture a particularly meaningful event or period of time in his or her past, as well as articulate the meaning of that event for the author and the world around her or him at the time of writing the memoir. Not only are we telling a story of our past, we are reflecting on it, searching for its current meaning.
An autobiography is a story written by yourself about your life so far, but a memoir tends to focus on a specific period or theme in your life. While an autobiography is meant to be a factual history of the author's life, a memoir is more of a remembrance of the author's life, or to be precise, a particular slice of the author's life.
Who Should Write a Memoir? And Why?
The answer to that is quite simple: You should. Why? Because all of us have a story to tell. If that is not a good enough answer for you, though, consider the following.
The more you write, the better a writer you become. If you are not already a writer, writing your memoir will certainly make you one. Developing daily writing habits will prove invaluable in both your public and private life. The more we learn how to craft our stories, the better we get at communicating.
By creating a written narrative of our memories, we are better able to understand the past and, in turn, are presented with a clearer vision of who we are today. That knowledge and wisdom will rub off on your readers. As you share your ideas and life lessons, your reader will grow along with you.
A memoir is a great way to connect to those who read your writing. Perhaps you are struggling through a divorce or illness and want your children to one day understand what happened. Or maybe you want your grandchildren to know more about who you were. A memoir is also a way for you to communicate to your descendants long after you are gone.
A memoir is also a great source of therapy. Writing is a way to deal with loss, betrayal, regret, and guilt that ties us down to our pasts. As we write about our hardships, not only do we free ourselves, but we help our readers do the same. At the same time, a memoir should not be used as a therapy session. Rather then venting, you are sharing true pain and joy and reflecting on it. That is why memoirs are so powerful. Our rags to riches stories, our triumphs or defeats regarding illness, careers, and relationships are invaluable guides and inspirations for others.
Finally, even if your memoir is not published and dreams of selling millions of books are dashed, you nevertheless have provided a family heirloom for future generations to cherish.
Types of Memoirs
While it is not necessary for your memoir to be confined to one particular category, it is helpful for you to understand the various types of memoirs that are being written.
Family Legacy
Perhaps the most common reason a person decides to write a memoir is because he or she wants to leave behind a family legacy. While some writers may have family stories that elicit more commercial and widespread appeal, your family legacy memoir will have a built-in audience for generations to come.
Childhood and Coming of Age
After Frank McCourt's heart-wrenching memoir, Angela's Ashes, took the publishing world by storm, a glut of "my horrible childhood" memoirs quickly followed. Dave Pelzer's child abuse survival story, A Child Called "It": One Child's Courage to Survive, and Katlyn Stewart's, Nightmares Echo are two worthy examples of this. However, a childhood does not have to be tragic in order to be compelling. J.R. Moehringerr'sThe Tender Bar was an endearing coming-of-age memoir and New York Times best seller. Augusten Burroughs' Running With Scissors,on the other hand, takes the make-them-laugh approach as he shares his awkward and embarrassing childhood.
Personal Struggle
One of today's most popular memoir subjects is our experience with personal struggles, such as addiction, abuse, and illness. Writing about such tragedies is often therapeutic for both author and reader. Augusten Burroughs chronicles his battle with alcoholism in his memoir, Dry. Joan Didion writes about the year following her husband's death in her memoir, The Year of Magical Thinking. Antwone Fisher's Finding Fish recalls his abusive childhood growing up in foster care.
Witness and Relationship
Many successful memoirs are about the author's experience with historical or popular events and people. Through the author's eyes we get a personal account of history. Perhaps it is the author's story growing up during the Cold War or the Depression. Or maybe the writer was a juror on a historic or celebrity trial. This category includes our relationships with others and how they shape us, such as Mitch Albom's Tuesdays with Morrie.
War
War is such a universal event, but it affects us all so differently. Memoirs about people who go to war, or have war come to them, not only share their profound experiences with the reader but inform us of our history, as well as provide insight into why we fight and how to recover from the trauma of war.
Nostalgia
A haunting past is not the only way to gain your reader's attention. Nostalgia memoirs are popular because many of us want to remember a "better" past. Whether it was about your summer in Brooklyn watching the Dodgers or your summer of love, nostalgia memoirs prove that many memories are fun to remember.
Public or Celebrity Life
While most of us are not public figures or celebrities, these memoirs tend to be best sellers because of the built-in audience. The public loves a look into the life of a celebrity.
Charity or Public Service
Writing about your service to other people provides a bridge between your life and the life of those who need your help. If you devoted a period of your life to serving others, you have a story to tell about the human condition and how it affected you.
Tales of Survival
Like memoirs dealing with personal struggles, survival tales provide lessons of hope and perseverance. How you survived the tsunami and its aftermath or a car accident or a brutal attack informs us of the human spirit to survive, as well as the world we live in.
Travel
Writing about your travels allows your readers to experience the sights, sounds, and lessons of the world. A travel memoir is often a very visual account of a foreign place and allows the author to present the world through his or her filter. Visiting a new place often changes us and our perception of the world. An author can do the same for readers by drawing them into that world.
Advice
Whether you are a successful businessperson or professional golfer, you most likely have a unique talent that others would love to read about. Your personal "How I found peace or spirituality" story or "How I succeeded in business: rags to riches" story will attract readers who would like to do the same.
The Second Coming of Age
While the transition from childhood to adulthood is the subject of many memoirs, there is something called the second coming of age that may be equally as popular. The second coming of age is that time in our lives when we start anew and become a different version of ourselves. Perhaps it is about becoming a parent, or getting divorced, or going to war. Whatever the circumstance, our rebirth is often a universal experience that helps both author and reader accept and embrace it.
Completely Online
Self-Paced
Printable Lessons
Full HD Video
6 Months to Complete
24/7 Availability
Start Anytime
PC & Mac Compatible
Android & iOS Friendly
Accredited CEUs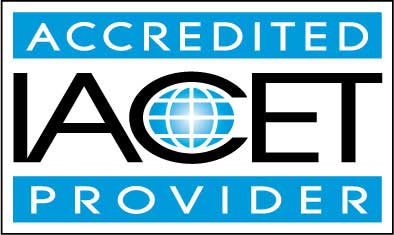 Lesson 1: Introduction to the Memoir
Where an autobiography is a story written by yourself about your life so far, a memoir tends to focus on a specific period or theme in your life.
30

Total Points
Lesson 1 Video
Take Poll: Your Memoir
Complete: Lesson 1 Assignment
Complete: Lesson 1 Exam
Lesson 2: On Writing
There are rules to writing; you can choose to break every rule in the book, but you should at least know them before you do so.
39

Total Points
Lesson 2 Video
Take Poll: Type of Memoir
Complete: Lesson 2 Assignment
Complete: Lesson 2 Exam
Lesson 3: Finding Your Voice
Because each of us is unique, we must find a way to translate our uniqueness to the page. The spoken word and the written word are not necessarily mutually exclusive.
39

Total Points
Lesson 3 Video
Complete: Lesson 3 Assignment
Complete: Lesson 3 Exam
Lesson 4: How to Get Started
There are several ways in which you can prepare yourself so that when you do begin writing your memoir, you will avoid some of the traps that derail many aspiring memoirists.
50

Total Points
Lesson 4 Video
Review Article: Fun Exercises
Complete: Lesson 4 Assignment
Complete: Lesson 4 Exam
Lesson 5: What Is It About?
Writing a memoir is not the easiest thing in the world to do, but with a little preparation you can avoid many of the common roadblocks and hurdles that novice writers often face.
50

Total Points
Lesson 5 Video
Complete: Lesson 5 Assignment
Complete: Lesson 5 Exam
Lesson 6: How To Deal With The Main Character (You)
You must challenge yourself every step of the way and look at your life from every possible angle.
39

Total Points
Lesson 6 Video
Review Article: Dig Deeper
Complete: Lesson 6 Assignment
Complete: Lesson 6 Exam
Lesson 7: Memory Mining and Truth
In this lesson, we will focus on even more ways to help jog and focus your memories for your memoir.
39

Total Points
Lesson 7 Video
Review 3 Articles: 10 Steps to Write a Memoir; How to Write a Journal Entry; On Memoir, Truth and 'Writing Well'
Complete: Lesson 7 Assignment
Complete: Lesson 7 Exam
Lesson 8: Anatomy of a Scene and Structure
Consider opening your memoir with one of the most memorable events of your life. Create a mystery so the reader will immediately want to know more.
40

Total Points
Lesson 8 Video
Complete: Lesson 8 Assignment
Complete: Lesson 8 Exam
Lesson 9: Editing and Receiving Feedback
Seasoned writers view their first drafts as a piece of clay ready to be molded into something special. The best memoirs have been worked and reworked.
40

Total Points
Lesson 9 Video
Complete: Lesson 9 Assignment
Complete: Lesson 9 Exam
Lesson 10: How to Overcome Difficulties
There are many difficulties that can stall or even derail your project. The most prevalent issues that tend to weigh down a writer's project include a lack of time, writer's block, and rejection.
40

Total Points
Lesson 10 Video
Complete: Lesson 10 Assignment
Complete: Lesson 10 Exam
Lesson 11: You Are Finished, Now What?
In this lesson we will cover traditional publishing, how to find an agent, self-publishing, and publishing on the Web.
91

Total Points
Lesson 11 Video
Take Poll: Memoir Plans
Take Survey: Program Evaluation Follow-up Survey (End of Course)
Complete: Lesson 11 Assignment
Complete: Lesson 11 Exam
Complete: The Final Exam
By successfully completing this course, students will be able to:
Describe basic writing techniques to use when writing memoirs.

Describe ways to find your voice.

Know how to get started.

Describe how to deal with the main character (you).

Know memory mining techniques and truth.

Describe the anatomy and structure of a scene.

Know editing procedures and types of feedback to look for, and

Demonstrate mastery of lesson content at levels of 70% or higher.
Additional Course Information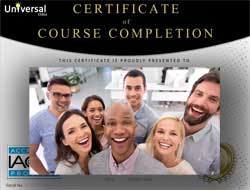 Document Your Lifelong Learning Achievements

Earn an Official Certificate Documenting Course Hours and CEUs
Verify Your Certificate with a Unique Serial Number Online
View and Share Your Certificate Online or Download/Print as PDF
Display Your Certificate on Your Resume and Promote Your Achievements Using Social Media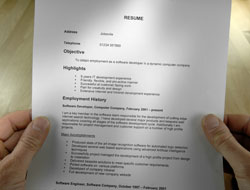 Course Title:
Journaling and Memoir Writing
Languages:
English - United States, Canada and other English speaking countries
Category:
Course Type:
How To (Self-Paced, Online Class)
Grading Policy:
Earn a final grade of 70% or higher to receive an online/downloadable CEU Certification documenting CEUs earned.
Assessment Method:
Lesson assignments and review exams
Duration:
Continuous: Enroll anytime!
Choose Your Subscription Plan
"Some of the topics were very creative, allowing a variety of literary expression. The best part about the course was that it was self paced and very affordable." -- Pam G.
"I am pleased to have experienced this class with [the instructor]. She has encouraged me to follow my dream of writing a memoir, through her prompts, and her remarks on my writings,she corrected as well as praised.I am in the process of submitting a memoir, 'My Grandmother's Secret.' I have had three offers and one contract, to publish it...I will be looking at other classes to pursue after I get published.I feel I must tell you one fact. I am 78 years old. Thanks to UniversalClass and to the instructor. Iris Whitney " -- Iris W.