Special Education 101 explains why people with disabilities deserve respect rather than pity in their quest for full engagement in school and post school life, why special education is mandated by policy and law to meet the education needs of students with disabilities, how its goals are affected by the nation's commitment to equalize educational opportunities for this group of learners, the revolutionary basis of these equal opportunity goals, why an equalized educational experience should empower students with disabilities to be self-determined at school and beyond, and how current practice falls far short of these equal rights expectations.
Formal special education in the United States is quite a young field of education, with its beginning in the second half of the 20th century. It is an intriguing field; no two students with disabilities are exactly alike and no school day in special education is the same as the one before. According to Douglas and Lynn Fuchs (1994), reputable researchers in the field of special education:
Special education is special because of its unique resources, its impact on student performance, and the effective teaching practices that mediate between resources and performance. Special education emphasizes individualized instruction, smaller classes, and more highly trained teachers and is supported by large amounts of research and development.
This course is divided into three sections. The first five lessons are an Introduction to Disability. In those lessons, you will investigate the history of disability, beginning in ancient times through the present day. You will also learn about the 13 categories of disability and which are the most and least frequently occurring. You will also learn about students that are gifted and talented.
The second five lessons are related to Setting Up Special Education Services. Those five lessons address federal special education law and the special education programming and services that are mandated by the law. A life-span approach is taken, as you will learn about early intervention for babies and toddlers with disabilities all the way through the transition from high school into adulthood.
The final ten lessons are related to Teaching Practice in Special Education. You will learn about teaching reading and mathematics, addressing challenging behavior, using assistive technology with students with disabilities, and the concept of accommodations and modifications, among other topics.
This self-paced online class is ideal for teachers wanting to update their professional skills, classroom assistants seeking more knowledge about the field and parents trying to understand how best to argue for equal opportunities. Be informed and inspired without the hassle of commuting or matching a pre-determined schedule. If you are a well-disciplined and motivated learner, you will thrive in our instructor-led environment.
Notes:
1. In the lessons in this course, you will see the term "the student" referred to frequently. Rather than saying "he or she" each time, some lessons will say "he" and some will say "she."
2. You will also see the term "students with disabilities" used, although many educators in school settings use the term "special education students". Language is important and it is more respectful to recognize a person before the disability – talking about what a person HAS (a disability) rather than what a person IS (special education student). When you use the phrase "student with…" (autism, cognitive impairment, learning disability, etc.), you are using person-first language, which is considered a best practice in the field of disability.
Completely Online
Self-Paced
Printable Lessons
Full HD Video
6 Months to Complete
24/7 Availability
Start Anytime
PC & Mac Compatible
Android & iOS Friendly
Accredited CEUs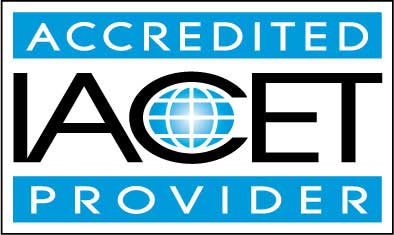 By successfully completing this course, students will be able to:
Describe the equal opportunity foundation.
Describe the emergence of equal opportunity ethics.
Describe legitimizing the equal opportunity ethic.
Describe equal opportunity for people with disabilities.
Summarize the three self-determination revolutions.
Describe equalizing educational opportunities for black students.
Describe applying the equal opportunity principle for students with disabilities.
Explain how equal opportunity affects self-determination.
Explain how special education affects students with disabilities.
Demonstrate mastery of lesson content at levels of 70% or higher.
Assessment Guide
| Assessment | Points |
| --- | --- |
| Why I'm Interested in Special Education | 1 points |
| Lesson 1 Exam | 11 points |
| Lesson 2 Exam | 10 points |
| Lesson 3 Exam | 10 points |
| Lesson 4 Exam | 10 points |
| Lesson 5 Exam | 10 points |
| Lesson 6 Exam | 10 points |
| Lesson 7 Exam | 10 points |
| Lesson 8 Exam | 10 points |
| Lesson 9 Exam | 10 points |
| Lesson 10 Exam | 10 points |
| Lesson 11 Exam | 10 points |
| Lesson 12 Exam | 11 points |
| Lesson 13 Exam | 9 points |
| Lesson 14 Exam | 10 points |
| Lesson 15 Exam | 10 points |
| Lesson 16 Exam | 10 points |
| Lesson 17 Exam | 10 points |
| Lesson 18 Exam | 9 points |
| Lesson 19 Exam | 10 points |
| Lesson 20 Exam | 10 points |
| The Final Exam | 70 points |