The Art of Breathing
---

$
50.00
no certificate
- OR -
$
75.00
with CEU Certificate*
12

14

2,646

Students

have taken this course

5

0.5
The Art of Breathing is a course on utilizing your full breathing abilities in order to improve your day-to-day life.
Most of us don't employ our "breathing machine" fully -- and we will teach you how to do that. From breathing routines to yoga and meditation, through performance and emotional health breathing techniques, we will discover that there is no such thing as learning to breathe well, but rather, we will provide you with the tools that will allow you to relearn the Art of Breathing. Relearn?
Yes. We are all born masters in The Art of Breathing. For a variety of reasons, during the course of our lives, we start unlearning the good habits, and begin to increasingly soak up a number of bad habits, which are physical, mental and emotional. The Art of Breathing will teach you how to regain control over your breathing, which in turn will give you ownership of your body, thoughts and feelings. This will not only affect your own personal life, but will trigger positive changes in those around you. This is a journey of discovery, one that will little by little bring who you are and who you want to be ever closer, with hopes that they will eventually – and forever – become the same person.
Breathing is living.
This course is not about learning how to breathe. (I expect you wouldn't be taking it had you not the ability to do so!) It is also not about a magical formula or mathematical breathing equation that will improve your life overnight. This course is also not a scientific approach to breathing.
But… given what it is not… what is it?
This course is about self-knowledge and exploration. It's about an intimate experience: that of breathing, that of being alive. It's about improving your life by learning about, and controlling, the one activity you perform continuously, and that provides life itself.
Though some of the lessons we will touch on very subjective aspects of your life (such as personality, work environment, relaxation, sensations, feelings and emotions), it must be said that the experimentations, exercises, and suggestions are not intended to be mystical, or magical (though you very well may approach it in that way, if you so desire). The art of breathing is to be experienced anywhere, at any time – from the most trivial (or seemingly trivial!) day-to-day activities, to highly significant moments.
The way we breathe has a much deeper connection to our bodies, feelings, and thoughts than we realize. Though this course deals mainly with breathing, it is impossible to separate it from the reasons why you want to have better control of your breathing, as well as from the benefits that will be triggered by breathing to your full potential.
In Lesson 2, we will have an objective look at how and why we breathe. You may be thinking, "It's easy: We breathe in and then breathe out, because if we don't, we can't stay alive." Well… you are right. But, what happens in your body just so you can breathe in and out, is a little more complex than you might imagine! This lesson is also especially important as it gives you a basic understanding of the muscles involved in your breathing. Without this understanding, it would be much harder to work on your breathing, because you wouldn't necessarily know what is happening in your body and exactly how you are improving.
Lesson 3 will talk about the importance of creating a breathing routine, and it will also teach you a basic routine to get you started. Throughout this course, we will learn that breathing well is something we already know how to do – we just run out of practice as we get older and collect habits we didn't even know we had. A breathing routine will start getting you in the right mindset to relearn how to be in control of your breathing, and consequentially, your body, thoughts and emotions.
In lesson 4, we will take a look at the reasons why being in control of your breathing is so important. We will discuss how the breathing process is directly related to the processes of thought and emotion, and how breathing fully will bring you closer to better accessing and controlling those thoughts and emotions. We will also have a look at some of the many benefits of breath-control, and the importance of one-pointedness – the ability to focus on one thing and one thing only, in order to relate to that thing in the best possible manner. Concentration, focus and discipline are key to mastering the Art of Breathing. But don't worry: it's fun too!
Lesson 5 deals with Breathing and Emotional Health. Have you ever thought about how many external things dictate how you feel, emotionally? We will first discuss why is it that we feel emotionally drained and controlled by so many people and situations, and then we will offer some advice on how your breathing can play a fundamental part in allowing you to be in control of your emotional health. We will also teach you a powerful breathing exercise that focuses precisely on getting rid of negative emotional energy and recharging your body with positive emotional energy.
Lesson 6 connects breathing with Meditation. Whether you are an experienced meditation practitioner, or have never meditated before, this lesson will be equally useful. We will provide some meditation basics, teaching you what it means to meditate, the benefits of meditation, and some simple meditation exercises. We will also have a look at how breathing relates to meditation, and how this relationship is beneficially mutual: Meditating will help with your breathing, and breathing fully will help you meditate, triggering a series of positive effects in your day-to-day life.
In Lesson 7 we will look at breathing under a similar light to Lesson 6, but instead of relating breathing to meditation, we will relate it to Yoga practices. Though both Yoga and Meditation bring positive change to your life, and many times these effects are very similar in both practices, breathing for Yoga is quite different than breathing for meditation. While meditation breathing is relaxed and slow-paced, yoga breathing can be very rhythmic and dynamic. Just like in the last lesson, we will also look at the benefits yoga can offer, and how these benefits can last, not only during your yoga practice time, but also for years and years to come.
Lesson 8 will provide you with a practical look at how breathing can help with performance. Performance can mean any event in which you have an activity to do, and a goal you would like to achieve: from sports, to speaking in public, to singing, to acting, and more. The ability to perform at your highest level should not rely on luck, but rather on how prepared you are to perform whatever task is at hand. We will look at the value of preparation, and the importance of breathing both in relation to practice and performance. We will introduce you to the powerful practice of visualization, which basically leads you through an event before it has even started! Warming up is a big part of maximizing performance, and we will also have a look at a basic 10-minute warm up routine that will get you ready physically and mentally through your breathing.
In Lesson 9 we will talk about Voice and Breathing. Voice is nothing more than vibrating air, and it would not exist without breathing. Being in control of your vocal abilities is a key aspect of being in control of your emotions and thoughts, and the way you express them. We all want to be understood and to communicate truthfully, but we seldom realize how vital it really is that our voices have the adequate assistance needed from our breathing. We will look at the two main things we need to pay attention to when we want to be in full control of our voices: Breath supply and breath support.
Lesson 10 will talk about the dozens, perhaps hundreds, of habits we acquire through our lives. We will focus on the not-so-helpful habits, the ones that limit and damage our ability to breathe fully and freely. Are you aware of your own habits? Most people are not. We will suggest an exercise that will help you become conscious of the body biases you may have "soaked up" throughout your life, so you can start working on unlearning them. This way, you will be able to restore your balance and neutral alignment, which, in turn, will immensely improve the quality of your breathing.
In Lesson 11, we will allow ourselves to digress a little. What does it mean to be a breathing being? How does our breathing affect not only ourselves, but also the people around us, and maybe even the people far away from us? In this world of cause-and-consequence, your breathing is one of the tools that you can actually control and positively influence our planet. All through the art of breathing? You bet.
Lesson 12 will provide you with a list of useful breathing exercises, some of which we had suggested during the course, and some of which are new. With this list, you can refer back to the exercises any time you want, according to your needs at a certain moment. From warming up, to stretching, to relaxing or becoming aware of the tensions in your body, here's where you will find them!
Now that you know what awaits you, go ahead and get started! Let the Art of Breathing bring positive changes in your life, and enjoy the ride!
Completely Online
Self-Paced
Printable Lessons
Full HD Video
6 Months to Complete
24/7 Availability
Start Anytime
PC & Mac Compatible
Android & iOS Friendly
Accredited CEUs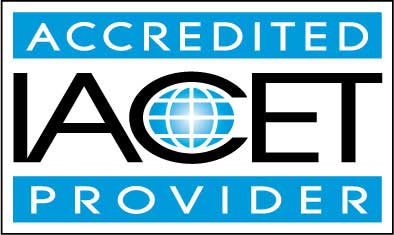 Lesson 1 : Course Introduction
Breathing is living. You have been breathing for as long as you exist, long before you knew you were breathing.
5

Total Points
Lesson 1 Video
Review Video: Breathing Self Test
Take Survey: Reasons for Taking this Course
Complete Assignment: An Introduction
Lesson 2 : Breathing, The Physiology (Or How It Works)
Don't worry: This is not supposed to be a biology course. There are a few technical terms in this lesson, but they will prove to be quite important as we move along to other lessons.
20

Total Points
Lesson 2 Video
Review Article: Physiology of Breathing
Complete: Lesson 2 Assignment
Complete Exam: Lesson 2 : Breathing, The physiology (Or How it Works)
Lesson 3 : Creating a Breathing Routine
When magician/illusionist David Blaine talks about his attempts to break the world record for holding his breath, he talks about his "purge breathing" routine.
20

Total Points
Lesson 3 Video
Review 2 Articles: Breathing: Three Exercises; How to Relax: Two Simple Breathing Exercises
Complete: Lesson 3 Assignment
Complete Exam: Lesson 3 : Creating a Breathing Routine
Lesson 4 : Controlling Your Breathing
Controlling your breathing is directly related to controlling your thoughts and emotions.
10

Total Points
Lesson 4 Video
Review Article: Breathing Control Exercises
Complete Exam: Lesson 4 : Controlling your Breathing
Lesson 5 : Breathing and Emotional Health
Your emotional health should be, first and foremost, controlled by -- well, you. It's yours. "Easier said than done," you are probably thinking.
10

Total Points
Lesson 5 Video
Review Article: What is Emotional Health
Complete Exam: Lesson 5 : Breathing and Emotional Health
Lesson 6 : The Basics of Breathing and Meditation
Breathing and Meditation have a reciprocal relationship: Controlled breathing will help you meditate, and meditating will help you with controlled breathing.
10

Total Points
Lesson 6 Video
Review Article: Diaphragmatic Breathing
Complete Exam: Lesson 6 : The Basics of Breathing and Meditation
Lesson 7 : The Basics of Breathing and Yoga
Some people say yoga and meditation are related; some say they're not. Though the two practices do share a few things -- such as attempting to achieve a focused point and state -- when it comes to breathing, they are not very similar.
9

Total Points
Lesson 7 Video
Review Video: Yoga Poses for Breathing Exercises
Complete Exam: Lesson 7 : The Basics of Breathing and Yoga
Lesson 8 : Performance Breathing
We realize that performance is quite a broad term, and can mean a variety of things. What we mean by performance breathing here is breathing for any type of activity in which you have a goal you are trying to achieve.
10

Total Points
Lesson 8 Video
Review 2 Articles: Visualization Techniques; General Warm Up Exercises
Complete Exam: Lesson 8 : Performance Breathing
Lesson 9 : Giving Voice to Your Breathing
There would be no voice without breathing. Breath and voice are intimately connected: Our breathing responds and reacts to our thoughts and feelings!
10

Total Points
Lesson 9 Video
Review Article: Your Breath is Life and the Vitality of Your Voice
Complete Exam: Lesson 9 : Giving Voice to Your Breathing
Lesson 10 : Avoiding (and getting rid of) Bad Habits
Most of us, some more than others, have ingrained habits that may be limiting or preventing a natural and well-developed breath flow. We will see that, as we grow up, we acquire a considerable number of habits that may prevent us from breathing fully.
30

Total Points
Lesson 10 Video
Review Article: How Bad Posture Develops
Complete: Lesson 10 Assignment
Complete Exam: Lesson 10 : Avoiding (and getting rid of) Bad Habits
Lesson 11 : A Philosophical Look
Breathing is living. It is undeniable that we affect the lives of other people, animals, and living things, directly and indirectly, through our actions.
0

Total Points
Lesson 11 Video
Review Article: Deep breathing- the truly essential exercise
Lesson 12 : Some Exercises
Here you will find a few exercises that you may find useful to refer to and practice when you need to warm up your body, voice, or mind.
20

Total Points
Lesson 12 Video
Take Poll: What do you think about this course?
Take Survey: Program Evaluation Follow-up Survey (End of Course)
Complete: Lesson 12 Assignment
By successfully completing this course, students will be able to:
Describe the rationale for taking this course and how it can be beneficial.

Summarize the physiology of breathing.

Demonstrate creating a breathing routine.

Demonstrate methods for controlling your breathing and identify why this may be necessary.

Describe breathing and how it can affect emotional health.

Summarize the basics of breathing, meditation, and Yoga.

Describe what performance breathing is.

Demonstrate giving voice to your breathing.

Identify methods for avoiding (and getting rid of) bad habits.

Identify breathing exercises you can use to calm and help you in life, and

Demonstrate mastery of lesson content at levels of 70% or higher.
Additional Course Information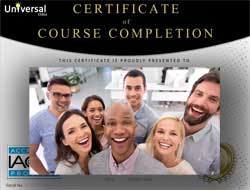 Document Your Lifelong Learning Achievements

Earn an Official Certificate Documenting Course Hours and CEUs
Verify Your Certificate with a Unique Serial Number Online
View and Share Your Certificate Online or Download/Print as PDF
Display Your Certificate on Your Resume and Promote Your Achievements Using Social Media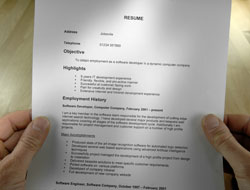 Course Title:
The Art of Breathing
Lessons Rating:
4.7 / 5 Stars (2,684 votes)
Languages:
English - United States, Canada and other English speaking countries
Category:
Course Type:
Self Help (Self-Paced, Online Class)
Grading Policy:
Earn a final grade of 70% or higher to receive an online/downloadable CEU Certification documenting CEUs earned.
Assessment Method:
Lesson assignments and review exams
Duration:
Continuous: Enroll anytime!
Choose Your Subscription Plan
"I seriously enjoyed the learning in this program." -- Gwendolyn H.
"It was probably the best option for a first class I could have taken." -- Jamis L.