Online Class: Stages of Childhood Development
This course is designed to help you follow the growth, development, and milestones of a child from birth to three years of age.
---

$
70.00
no certificate
- OR -
$
95.00
with CEU Certificate*
Start Right Now!
$95.00
(with CEU Certificate)
---
Taking multiple courses? Save with our
platinum program
.
9

16

4,762

Students

have taken this course

8

0.8
Exploring the Wonders of Child Development: From Prenatal Phases to Adulthood
The journey from a tiny embryo to a fully developed adult is nothing short of miraculous. Every stage of human development, whether prenatal or postnatal, holds its own set of marvels, challenges, and transformations. The field of child development seeks to understand these intricate processes and the myriad factors that influence them.
Course Overview:
Child development encompasses the myriad transformations that humans undergo, covering physical, cognitive, emotional, and social aspects from conception to adulthood. The earliest stages of development, especially the prenatal phase and the first five years of life, have profound implications on an individual's life trajectory. These formative years lay the foundation for one's personality, abilities, and the overall trajectory of their life.
This course pulls insights from various disciplines, including psychology, sociology, human development, and medicine, to present a holistic understanding of child development. By delving into the key domains of development, identifying developmental milestones, and understanding developmental disabilities, this course offers a comprehensive exploration of how children grow, think, and interact with their environment.
Why This Course Matters:
Understanding child development is not just for pediatricians or educators—it's essential knowledge for anyone who interacts with children or has a role in shaping their environment. This knowledge can enhance parenting strategies, improve educational methods, and inform societal policies that impact children. Ultimately, by ensuring that children have a positive developmental journey, we pave the way for a healthier, happier society.
Detailed Course Modules:
Basics of Child Development: Set the foundation by exploring what child development entails and why it matters.

Prenatal Development: Dive deep into the world of the unborn child. Learn about fetal growth, maternal influences, and the importance of prenatal care.

Infant Development: Explore the rapid changes that occur in the first year of life, from motor skills to the beginnings of personality.

Physical Development: Trace the journey of physical growth, from the first steps to the growth spurts of adolescence.

Cognitive Development: Delve into the development of thinking, reasoning, and memory. Understand how children learn about their world.

Emotional and Social Development: Examine the emergence of emotions, the development of self-concept, and the role of peer and family relationships.

Language and Literacy Development: From babbling to reading, explore the fascinating journey of language acquisition and its role in cognitive development.

Developmental Milestones: Identify key markers in a child's growth journey, and understand how they inform about a child's well-being.

Developmental Disabilities: Gain insights into the challenges faced by children with developmental disabilities and how they can be supported.
Each module of this course is meticulously crafted to provide a blend of theoretical knowledge and practical insights. With a combination of engaging lessons, enriching assignments, evaluative quizzes, and supplementary online resources, students will gain a robust understanding of child development.
Who Should Enroll?
Whether you're an aspiring educator, a curious parent, a healthcare professional, or someone with a vested interest in child welfare, this course is tailored for you. By the end of the course, participants will be equipped with a foundational understanding of child development, enabling them to better support, nurture, and guide the children in their lives.
Final Note:
Children are the future. Their experiences, growth trajectories, and developmental paths determine the kind of world we'll live in tomorrow. By understanding and positively influencing child development, we're taking a significant step towards creating a brighter, more promising future for all. Join us on this enlightening journey through the stages of human development.
Course Motivation
Diving into the Intricacies of Child Development
Child development encompasses the intricate and multifaceted transformations a human undergoes from conception to adulthood. It's the sequential evolution of a child's physical, cognitive, emotional, and social dimensions. Beyond birth, the prenatal phase, where development begins in the womb, is equally significant. The experiences and developments during this stage and the early years of life profoundly influence an individual's trajectory, with the initial five years often being the most formative.
Domains of Child Development: An Overview
Child development can be categorized into major developmental domains. Each of these domains represents a unique aspect of what makes us human:
Physical Development: This relates to the biological progression of a child's body and the mastery of physical skills.

What it looks like: Growth spurts, brain maturation.
Skills acquired: Crawling, walking, running, and other motor abilities.

Cognitive Development: Refers to the evolution of thought processes, problem-solving, and decision-making capabilities.

Examples: Children demonstrating logical reasoning, making choices based on analytical skills.

Social-Emotional Development: Pertains to the growth of interpersonal skills and emotional intelligence.

Examples: Infants discovering self-soothing techniques like thumb-sucking; children grasping the concept of sharing or empathizing with peers.

Language & Literacy Development: This domain is about acquiring communication skills, both oral and written.

Examples: Speaking one's mother tongue, understanding and using sign language, early reading activities.

Identity Development: The journey to self-awareness, encompassing aspects of culture, gender, and personal values.

Examples: Recognizing cultural norms, understanding gender roles and expectations.
The Significance of Child Development
The exploration of child development is pivotal, primarily because of its potential to enhance outcomes for children. The insights from this field serve multiple purposes:
Guiding Parental Practices: Understanding developmental stages, like infancy, allows parents to decipher behaviors such as crying or eye contact. This knowledge equips parents to cater more efficiently to their child's needs, thereby fostering a positive environment.

Professionals' Reference: Professionals, including educators, social workers, pediatricians, and child psychologists, utilize this knowledge to tailor their practices. Recognizing normative developmental patterns assists in the early identification and intervention for developmental disorders like autism.

Influencing Public Policies: The understanding of child development shapes community guidelines and national policies. In the U.S., insights from child development have influenced educational program designs and legislative decisions.
Studying Child Development
Child development is deciphered through theories from the broader landscape of human development, backed by scientific research. A foundational concept in this study is "nature versus nurture." This perspective evaluates the extent to which genetics (nature) and environmental factors like upbringing (nurture) shape a person. Theories in child development vary in emphasis, with some prioritizing hereditary factors while others underscore environmental influences.
In summary, child development is a rich and multifaceted field. Its understanding promises not just better individual outcomes but also a more informed and holistic approach to nurturing the next generation.
Completely Online
Self-Paced
6 Months to Complete
24/7 Availability
Start Anytime
PC & Mac Compatible
Android & iOS Friendly
Accredited CEUs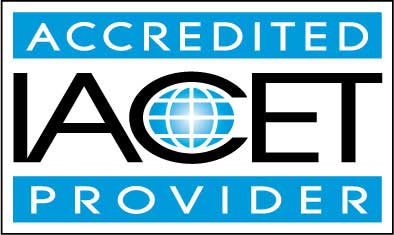 Lesson 1: Basics of Child Development
Child development is a multidisciplinary field that relies on knowledge from several other fields, such as psychology, sociology, human development, and the medical field.
11

Total Points
Lesson 1 Video
Lesson discussions: Reasons for Taking this Course
Complete Assignment: An Introduction
Assessment: Lesson 1 Exam
Lesson 2: Prenatal Development
Prenatal development is the earliest stage of human development. It pertains to all of the development that occurs before birth. Additional lesson topics: Stages of Prenatal Development; Problems With Prenatal Development
19

Total Points
Lesson 2 Video
Complete: Lesson 2 Assignment
Assessment: Lesson 2 Exam
Lesson 3: Infant Development
Infant development is the earliest stage of a childs development after birth. In general, the term infant refers to babies between the ages of 0 to 12 months. Additional lesson topics: Infant development: Birth to Several months; How Your Newborn Grows: Infant Development
20

Total Points
Lesson 3 Video
Complete: Lesson 3 Assignment
Assessment: Lesson 3 Exam
Lesson 4: Physical Development
This lesson covers the key areas of knowledge one should have regarding early childhood physical development, including the development of the body, motor skills, senses, and brain.
9

Total Points
Lesson 4 Video
Assessment: Lesson 4 Exam
Lesson 5: Cognitive Development
The term cognition refers to how the mind operates and the study of cognitive development focuses on how the mind thinks and learns during the early years of life. Additional lesson topics: Cognitive Developmental Milestones; Understanding your baby's cognitive development
20

Total Points
Lesson 5 Video
Complete: Lesson 5 Assignment
Assessment: Lesson 5 Exam
Lesson 6: Emotional and Social Development
The following lesson covers the key areas of knowledge one should have in regard to early childhood emotional and social development, including the key areas of this type of development. Additional lesson topics: Social and Emotional Development in Early Childhood; Understanding Social and Emotional Development in Preschoolers; https://www.youtube.com/watch?v=cafXa6Z-elA
10

Total Points
Lesson 6 Video
Assessment: Lesson 6 Exam
Lesson 7: Language and Literacy Development
Language and literacy development are major domains of early childhood development. Additional lesson topics: The Role of Early Oral Language in Literacy Development; How important is it?
14

Total Points
Lesson 7 Video
Complete: Lesson 7 Assignment
Assessment: Lesson 7 Exam
Lesson 8: Developmental Milestones
The following lesson presents the key milestones that babies and toddlers should reach within their early childhood development. Additional lesson topics: American Academy of Pediatrics Ages and Stages Information
20

Total Points
Lesson 8 Video
Complete: Lesson 8 Assignment
Assessment: Lesson 8 Exam
Lesson 9: Developmental Disabilities
According to the U.S. Centers for Disease Control and Prevention, developmental disabilities are a group of conditions due to an impairment in physical, learning, language, or behavior areas.
53

Total Points
Lesson 9 Video
Lesson discussions: How would you rate this course?; Program Evaluation Follow-up Survey (End of Course); Course Comments
Assessment: Lesson 9 Exam
Assessment: The Final Exam
By successfully completing this course, students will be able to:
Describe brain development in early childhood.
Describe the developmental connections made in early childhood.
Describe development in infants.
Describe developments in early language and literacy.
Describe ways to communicate with your baby.
Summarize cognitive development from infant to early childhood.
Describe the emotional and social development of children.
Summarize the effects of maltreatment on early brain development.
Describe developmental issues of premature infants.
Recognize and describe developmental disabilities in children.
Demonstrate mastery of lesson content at levels of 70% or higher.
Additional Course Information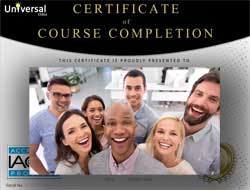 Document Your Lifelong Learning Achievements

Earn an Official Certificate Documenting Course Hours and CEUs
Verify Your Certificate with a Unique Serial Number Online
View and Share Your Certificate Online or Download/Print as PDF
Display Your Certificate on Your Resume and Promote Your Achievements Using Social Media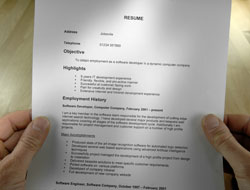 Course Title:
Stages of Childhood Development
Lessons Rating:
4.6 / 5 Stars (2,775 votes)
Languages:
English - United States, Canada and other English speaking countries
Category:
Availability:
This course is online and available in all 50 states including: California, Florida, Georgia, Illinois, New York, Pennsylvania, Ohio, and Texas.
Course Type:
Self-Paced, Online Class
Grading Policy:
Earn a final grade of 70% or higher to receive an online/downloadable CEU Certification documenting CEUs earned.
Assessment Method:
Lesson assignments and review exams
Course Fee:
$95.00 U.S. dollars
Choose Your Subscription Plan
"The course gave me light into many areas of early childhood development which was quite unknown for me. This was a very informative course.The learning materials were really good." -- Aswathy G.
"It was an exceptionally helpful course because I have witnessed and endured my own form of mental/ emotional disabilities. I am fortunate to be a part of the informative courses that make me a better person and teacher." -- Chante B.
"Instructor is knowledgeable and puts her students first, all the email correspondence was answered and timely. Thank you." -- Leela G.
"The course was easy to access and the lessons were organized and easy to follow." -- Deanna T.
"The instructor was very nice she put nice comments about my work." -- Jessica F.
"Wonderful course thank you so much for taking the time to do all this." -- Michael B.
"I enjoyed taking this course. I did learn alot." -- Renee H.
"The instructor was very supportive." -- Cindy N.
"I think in general it was great!" -- Luz G.
"Wonderful course and instructor." -- Marta C.
View More Testimonials...