Introduction to Report Writing
Organizing and writing reports for business can take up a lot of valuable time and money. They are a necessary evil used to explain and/or justify expenses, events, accidents, policy changes, as well as document numerous other activities within a company. Reports can point out problems and offer solutions. They can be used to explain costs or to receive an increase in budget. In addition, when written as a proposal, they can generate new projects and income for a company by bringing in business from other sources. In short, reports are an instrument used to communicate needed information to the appropriate people within the same business or from one business to another.
That said, not everyone is a writer. Being left with the task of creating a report can seem like a punishment akin to torture. Staring at a blank screen or a blank piece of paper with no idea of how to start or --once you do start -- figuring out what needs to be included can be a nightmare all of its own.
Not to mention, if the message in the report isn't well written or appropriately targeted to the correct audience, all of the struggle to write the report becomes a waste of time and money. That's not even addressing the money that could be lost simply because the message wasn't clear or directed at the right people.
This course is designed for business professionals who are tasked with writing reports and proposals. The goal of this course is to take the difficulty out of writing these reports and then teach how to write them efficiently and effectively.
In this course, you will learn:
How to organize reports to make writing them easier and less time consuming.
How to identify the important information that should be included in a report that will gain the readers' attention.
How to present the information, as well as how to be convincing and persuasive.
Create reports that achieve their desired goal and have the intended impact.
This course is divided into twelve lessons to ensure that each topic is covered fully and that each student has all the information that they need to learn. Although students are not required to write an actual report in order to successfully complete this course, students will be required to identify all aspects of a report, determine what information should go into different types of reports, and structure their own reports.
Each lesson in this course is followed by a lesson exercise and assignment. The lesson exercises are mandatory for all students and will determine whether or not a student has satisfactorily completed the course. Lesson assignments are optional. These will not be graded and only given as a tool that provides for a deeper learning and understanding of the material presented.
In addition, some of the lessons contain section reviews. Each section review contains three multiple choice questions that directly relate to a certain type of report. These section reviews are to help you learn how to organize and write different sections on a report. Just like the lesson exercises, these section reviews are mandatory for all students and will influence whether or not a student has satisfactorily completed the course.
Erase everything you think you already know about writing reports. Forget that you hate writing them, if you do. Forget the dread that comes with knowing how you'll struggle with it from beginning to end. If you or your company has a template that you use for reports, it's important that you cast that aside as well. Writing reports is not difficult, even if you're not a writer or have no interest in writing. In fact, writing a report without a template can be easier than writing a report with one. We're going to prove that to you in this course.
Completely Online
Self-Paced
Printable Lessons
Full HD Video
6 Months to Complete
24/7 Availability
Start Anytime
PC & Mac Compatible
Android & iOS Friendly
Accredited CEUs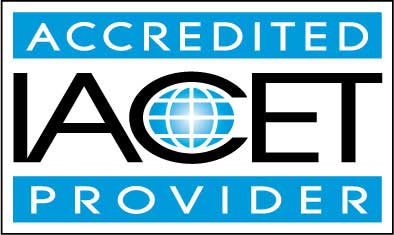 By successfully completing this course, students will be able to:
Describe what report writing actually entails.
Describe perfecting your writing style.
Summarize using correct and consistent spelling and abbreviations.
Demonstrate writing the report.
Describe informal reports.
Describe semi-formal reports.
Describe semi-formal reports.
Describe formal reports.
Demonstrate mastery of lesson content at levels of 70% or higher.
Assessment Guide
| Assessment | Points |
| --- | --- |
| Introduction | 1 points |
| Assignment 1A - Review the Report Pyramid | 1 points |
| Exam 1 | 10 points |
| Assignment 2 | 15 points |
| Exam 2 | 10 points |
| Assignment 3 | 20 points |
| Exam 3 | 8 points |
| Assignment 4 | 1 points |
| Exam 4 | 9 points |
| Write an Incident Report - Assignment 5 | 50 points |
| Exam 5 | 10 points |
| Progress Completion Report - Assignment 6 | 50 points |
| Exam 6 | 10 points |
| Write a Test and Lab Report - Assignment 7 | 100 points |
| Exam 7 | 9 points |
| Investigation and Evaluation Report - Assignment 8 | 50 points |
| Exam 8 | 10 points |
| Suggestion Report Writing - Assignment 9 | 50 points |
| Exam 9 | 9 points |
| Assignment 10 | 5 points |
| Exam 10 | 8 points |
| Assignment 11 | 5 points |
| Exam 11 | 10 points |
| Assignment 12 | 25 points |
| Exam 12 | 10 points |
| The Final Exam | 57 points |