Administrative Assistant 101
---

$
50.00
no certificate
- OR -
$
75.00
with CEU Certificate*
14

23

7,477

Students

have taken this course

8

0.8
Administrative Assistant Fundamentals
Oh how times, and people, have changed in the world over the last few years. Presently and into the foreseeable future, business people will not only have to continue picking up the pace but will need to adapt to new methods, systems and responsibilities that would have seemed unsustainable a few years ago or even just last year!
Technology and necessity have amplified the requirements and pace of this change. It's not all bad news though, the truth of the matter is that this economy is providing opportunities to people in certain segments of the business world--administrative assistants are one of them. AA's are now, and will in the future, be performing roles that middle managers would have done only a year or two ago. They are acting on behalf of their bosses on a regular basis and have full authority to do so.
Whether you are returning to the workforce after a number of years away or you are new to the administrative side of the business world, there are some great opportunities out there for administrative assistants, especially the new kind of administrative assistants--i.e. those who are skilled, prepared to take on extra responsibility and don't mind taking a risk or two.
This is a 3 Part Course, which will begin covering some very important basics before going on to deal with the importance of training others to fulfill the position. We will then focus on the innovative role which has a place both in the present and future--that of a Virtual Assistant!
This course will open your eyes wider in regards to the choices you have available in an Administrative Assistant career, as well as introduce you to the business sector and the opportunities that now exist in this demanding field.
Could becoming an administrative assistant be a good way for you to enter the corporate world? Yes, it could; but do you know exactly what administrative assistants are and what they do?
Would the role of secretary be more likely to lead to increased authority and responsibility, along with greater possibilities of progression within the organization? No. Let us take it a step at a time, though, commencing with a quick look at the two roles and what they actually cover.
Administrative assistant: The title of administrative assistant can often cause confusion because its meaning is somewhat vague, one that can be applied to a wide variety of positions with varying duties.
An administrative assistant's duties can end up covering all kinds of job functions, ranging from filing, processing correspondence, and dealing with administrative tasks to carrying out a range of minor decision-making activities to free up an executive for more significant duties.
Secretary: A secretary's job by definition is usually more specifically oriented to personal tasks, including incoming and outgoing correspondence for a particular executive or executives. Correspondence refers to the full gamut of both verbal and written communications of all kinds, including internal and external e-mail, hard-copy letters, telephone calls and messages, and other general personally oriented tasks.
Secretaries are assigned a range of clerical duties, such as typing, filing, copying, etc., as well as some basic scheduling tasks. Some are still required to take dictation using shorthand, a dying but valuable craft and one not often utilized these days.
Secretaries are not normally given many decision-making responsibilities or authority to act on behalf of the boss or the employing organization.
General: Although the duties of each role can be blurred at times, this is a generalization of the positions, with the caveat that particular organizations can and do differ in how they use these positions. It is the writer's experience, gained over more than 40 years, that the essential differences involve (1) the level of decision-making authority and duties, and (2) the level of difficulty of tasks that are assigned to any particular individual.
UNDERSTANDING






Why might I be needed?
For a multitude of reasons actually, but we need to be more precise than that.
Broadly speaking, administrative assistants are hired to relieve an employer of the minutiae and many tasks associated with office procedures and a variety of other matters that do not require the personal attention of the boss. They also act as liaisons or buffers between supervisors they work for and the remainder of the organization.
A must: Everything you do in your role as an administrative assistant must duplicate as closely as possible the style in which your boss would perform that task if not absorbed in other tasks. In time, the methodology may be changed; but as a new administrative assistant you must start off with this directive in mind: It is a golden rule for new administrative assistants!
What do employers really want?
Following is a list of the qualities that bosses look for in the administrative assistants they choose to hire. This list is culled from years of experience as an administrative assistant and office manager, including experiences hiring and unfortunately firing a number of administrative assistants.
Dependability, even in crises.
Ability and willingness to learn.
Willingness to follow instructions.
Ability to keep a confidence.



THE IMPORTANCE OF ACCURATE SELF-ASSESSMENT
While it is important that you have a good opinion of yourself, your skills, and talents, it is equally important that you promote yourself with a sense of reality.
In other words, you should realistically assess your skill base and experience, if any. A good way to go about this is to do a SWOT analysis (Strengths, Weaknesses, Opportunities, Threats). The best way is to take four sheets of paper and make a list for each characteristic. Then, if you have a good friend that will be honest with you and from whom you can accept suggestions, have the friend perform the same exercise for you. This can help you prepare for the job interview.
Do not skip this analysis. If you are fully aware of any weaknesses, you can allow and even cover for them. As for strengths, you should emphasize them to a prospective employer. Opportunities and "threats" can be viewed in several ways; they may come into your assessment of the job, people, etc. Think about this. Look closely and consider. However, the main focus initially should be your strengths and weaknesses.
Remember: Awareness gives you power. Do not weaken yourself and your chances by burying your head in the sand. That is why it's essential to take this course!
Completely Online
Self-Paced
6 Months to Complete
24/7 Availability
Start Anytime
PC & Mac Compatible
Android & iOS Friendly
Accredited CEUs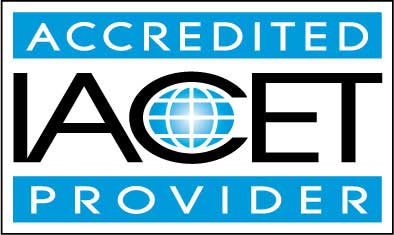 Lesson One : Job Overview
Consider becoming an administrative assistant. Could it be a good way for you to enter the corporate world? Yes, but do you know exactly what administrative assistants are and what they do?
11

Total Points
Lesson 1 Video
Take Poll: Administrative Assistant Course
Take Survey: Reasons for Taking this Course
Complete Assignment: An Introduction
Complete Exam: Lesson 1 : Job Overview
Lesson 2 : Job Duties and Skills
The U.S. Department of Labor defines administrative assistants as those being responsible for a variety of administrative and clerical duties necessary to run an organization efficiently.
12

Total Points
Lesson 2 Video
Complete: Lesson 2 Assignment
Complete Exam: Lesson 2 : Job Duties & Skills
Lesson 3 : Doing Your Job Properly
Does everyone aim to do his or her job properly? No. Put it this way, whether someone does or does not really does not matter to a large percentage of the population, just as long as the pay comes at the end of the week/fortnight, etc.
11

Total Points
Lesson 3 Video
Complete: Lesson 3 Assignment
Complete Exam: Lesson 3 : Doing Your Job Properly
Lesson 4 : Be On Top Of Daily Routines
Naturally enough, an administrative assistant's office conditions and setup will vary depending to a degree on where and how the employer is set up.
10

Total Points
Lesson 4 Video
Take Poll: Staying on Top of Daily Work
Complete Exam: Lesson 4 : Be On Top Of Daily Routines
Lesson 5 : Be Prepared for Diversity
'Diversity' is the assortment, range, variety, and multiplicity of tasks that an administrative assistant is likely to need to handle at one time or another in the workplace.
5

Total Points
Lesson 5 Video
Complete Exam: Lesson 5 : Be Prepared For Diversity
Lesson 6 : Translating "Doing" Into "Teaching" Those Administrative Assistant Skills
Why would you be involved with teaching the administrative assistant skills and responsibilities involved in your particular job to someone else?
9

Total Points
Lesson 6 Video
Review Article: Preparing Job Description
Complete: Lesson 6 Assignment
Complete Exam: Lesson 6 : " Translating "Doing" Into "Teaching" Those Administrative Assistant Skills
Lesson 7 : Teaching Those VIP Skills
Good communication skills are critical to anyone's success in business and possibly even more so in the case of an administrative assistant.
8

Total Points
Lesson 7 Video
Complete: Lesson 7 Assignment - Improve Your Communication Skills
Complete Exam: Lesson 7 : Teaching Those VIP Skills
Lesson 8 : How To Develop Good Working Relationships
Good working relationships within a company can make all the difference to whether you enjoy your work as an administrative assistant. They also can be a deciding factor as to whether you are successful and to what degree you are so.
9

Total Points
Lesson 8 Video
Review Article: Building Good Work Relationships
Complete: Lesson 8 Assignment
Complete Exam: Lesson 8 : How To Develop Good Working Relationships
Lesson 9 : Changing Workforces
Those who have been working for all that time or who are returning to the workforce would notice the multitude of technical changes to working equipment, systems, and methods.
12

Total Points
Lesson 9 Video
Complete: Lesson 9 Assignment
Complete Exam: Lesson 9 : Changing Workforces
Lesson 10 : Building Self-esteem, Self-confidence & Assertiveness in Yourself & Others
Self-esteem, self-confidence, and assertiveness are all different facets of someone's personality and character traits.
12

Total Points
Lesson 10 Video
Complete: Lesson 10 Assignment
Complete Exam: Lesson 10 : Building Self-esteem, Self-confidence & Assertiveness In Yourself & Others
Lesson 11 : What Exactly Is a Virtual Assistant and How Do I Become One
Over the last decade or so, the expression to "work virtually" has been taken to define someone who simply works from home, but it means so much more than that.
9

Total Points
Lesson 11 Video
Take Poll: Virtual Assistant
Complete Exam: Lesson 11 : What Exactly Is A Virtual Assistant & How Do I Become One
Lesson 12 : Just Another Job Or Is The VA Really Self-employed?
Virtual assistants, or VAs as they are more frequently called, are definitely self-employed professionals.
12

Total Points
Lesson 12 Video
Complete: Lesson 12 Assignment
Complete Exam: Lesson 12 : Just Another Job Or Is The Va Really Self-employed?
Lesson 13 : Necessary Marketing Tools And "Bits & Pieces"
Before commencing any marketing of your new virtual assistant business, you need a complete plan of action. This includes a business plan.
10

Total Points
Lesson 13 Video
Complete Exam: Lesson 13 : Necessary Marketing, Tools And "Bits & Pieces"
References/Resources
References/Resources
75

Total Points
Take Poll: Let us know what you think of this course
Take Survey: Program Evaluation Follow-up Survey (End of Course)
Complete: The Final Exam
By successfully completing this course, students will be able to:
Identify the role and responsibilities of the Admin Assistant.

Summarize the job duties and skills of an Admin Assistant.

Identify ways of doing the job properly.

Create routines and prepare for diversity.

Be able to train for the position.

Identify self-employment opportunities, and

Demonstrate mastery of lesson content at levels of 70% or higher.
Additional Course Information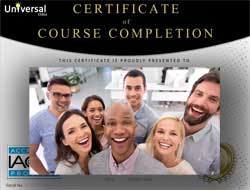 Document Your Lifelong Learning Achievements

Earn an Official Certificate Documenting Course Hours and CEUs
Verify Your Certificate with a Unique Serial Number Online
View and Share Your Certificate Online or Download/Print as PDF
Display Your Certificate on Your Resume and Promote Your Achievements Using Social Media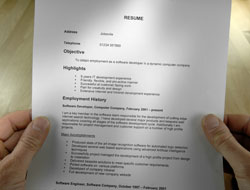 Course Title:
Administrative Assistant 101
Lessons Rating:
4.5 / 5 Stars (7,505 votes)
Languages:
English - United States, Canada and other English speaking countries
Category:
Course Type:
Professional Development (Self-Paced, Online Class)
Grading Policy:
Earn a final grade of 70% or higher to receive an online/downloadable CEU Certification documenting CEUs earned.
Assessment Method:
Lesson assignments and review exams
Duration:
Continuous: Enroll anytime!
Choose Your Subscription Plan
"Virtual Assistant Course--It is really interesting. I wish to revisit it again and again. Great job. You never left any stone unturned whatever circumstance." -- Francis K.
"She's awesome mentor, everything is well written and organized. Each and every part was helpful." -- Eric S.
"I found every single part wonderful. Particularly the part dealing with difficult people, the no no's were very interesting. I think the teacher is very available which is essential for job seekers like us in a hurry to complete the work to enhance our chances of picking up a job. I am already doing another course here." -- Wanki D.
"I thought the course was overall helpful. I had no formal training to be an administrative assistant and this course clarified a few things. The instructor was helpful but not intrusive. I was very satisfied with her." -- Angela P.
"I thank Universal Class for helping me gain much more knowledge in the career field I'm interested in." -- Maydora B.
"The teacher was very good. The first 10 chapters were very helpful and gave me a lot of information and insight. The most helpful chapters for me were Lesson 6 & 7, teaching others. I gleaned several excellent ideas for my own situation as an Administrative Assistant and the course was well worth the price of those two chapters alone." -- Stephanie H.
"I enjoyed all of this course. It helped me realize the changes happening with office personnel within the administrative field." -- Marcheta B.