Discover the Art of Pie Making: A Culinary Journey
Few experiences come close to the joy of indulging in a rich, freshly baked pie, with its flaky crust enveloping a sumptuous filling. There's something inherently nostalgic about pies; they transport us back to our fondest childhood memories, whether it's the family gatherings, holidays, or simply a Sunday spent baking. Now, you have the chance to recreate and even elevate those memories for your family and friends with our comprehensive pie-making course.
Course Overview
This culinary journey will lead you through the art and science of pie-making, starting from the very basics. You'll get acquainted with the history of pies, from their ancient origins to their evolution into the delightful treats we cherish today. For instance, did you know that the early pies were predominantly meat pies, consumed by the Egyptians over 4000 years ago? Their journey from savory staples to sweet delicacies is a testament to their versatility and enduring popularity.
From there, you'll delve into the techniques of crafting the perfect pie crust—a vital component that can make or break a pie. With our detailed instructions, even the most intricate lattice tops will seem achievable.
As you navigate further, you'll be introduced to an array of mouth-watering pie recipes:
Main Dish Pies: Whether you prefer the hearty warmth of a Shepherd's Pie or the delicate flavors of a Salmon Pie, you'll master them all. Vegetarians aren't left behind, with delights like Vegetarian Pot Pie and Spinach Pie awaiting discovery.

Sweet Pies: Dive into dessert decadence with the likes of Chocolate Mousse Pie, Sweet Potato Pie, and the Coffee Cream Pie. Each recipe offers a unique taste adventure.

Fruit Pies: Fruit pies strike a balance between health and indulgence. You'll explore both single-fruit varieties like Apple or Strawberry Pie and delightful combinations such as Apple Cranberry Pie.

Holiday Pies: Enhance your festive celebrations with pies specially crafted for occasions, from the spiced allure of Holiday Pumpkin Cream Pie to the luxurious taste of Holiday Eggnog Pie.

Nut Pies, Ice-cream Pies, and Custard Pies: Explore diverse textures and flavors, from the crunch of nut pies to the silky smoothness of custard varieties like the Rhubarb Custard Pie.
Throughout the course, you'll be supported with visuals, expert tips, and additional resources, ensuring you're equipped to tackle any pie challenge. For example, in the 'Sweet Pies' section, you may encounter a video tutorial on achieving the perfect consistency for your Cheesecake Pie filling.
By the time you reach the course's conclusion, you'll not only possess an expansive repertoire of pie recipes but also the skills to experiment and craft your unique pie variations. Say goodbye to store-bought pies that pale in comparison to your homemade delights!
Detailed Curriculum
History of Pie -- An Introduction: Unravel the rich tapestry of pie's history, exploring its evolution and cultural significance.
Making Pie Crusts: Master the art of creating flaky, golden crusts that serve as the foundation of any pie.
Main Dish Pies (Part I & II): Dive into savory sensations, exploring both meat-based and vegetarian recipes.
Sweet Pies (Part I & II): Delight in the world of dessert pies, each offering a unique sweetness.
Fruit Pies (Part I & II): Learn to harness the natural sweetness of fruits in these wholesome pies.
Holiday Pies: Elevate festive celebrations with special pie recipes crafted for occasions.
Nut Pies: Explore pies with a crunch, filled with various nutty delights.
Ice Cream Pies: Dive into chilly, creamy confections perfect for summer.
Custard Pies: Master the art of silky, smooth pies with varied custard bases.
Resources: Arm yourself with additional pie resources, ensuring your pie-making journey never truly ends.
Join us in this delightful course and rediscover the joys of pie-making. Elevate your culinary skills and bring joy to every table you serve!
Completely Online
Self-Paced
Printable Lessons
Full HD Video
6 Months to Complete
24/7 Availability
Start Anytime
PC & Mac Compatible
Android & iOS Friendly
Accredited CEUs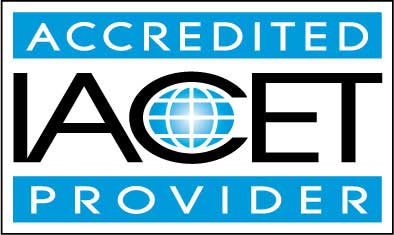 By successfully completing this course, students will be able to:
Demonstrate cooking pie crusts.
Demonstrate baking main dish pies.
Demonstrate baking sweet pies.
Demonstrate baking fruit pies.
Demonstrate baking holiday, nut, ice cream, and custard pies.
Demonstrate mastery of lesson content at levels of 70% or higher.
Assessment Guide
| Assessment | Points |
| --- | --- |
| An Introduction | 5 points |
| Lesson 1 Exam | 10 points |
| Lesson 2 Assignment | 25 points |
| Lesson 2 Exam | 10 points |
| Lesson 4 Assignment | 25 points |
| Lesson 6 Assignment | 25 points |
| Lesson 8 Assignment | 25 points |
| Lesson 9 Assignment | 25 points |
| Lesson 10 Assignment | 25 points |
| Lesson 11 Assignment | 25 points |
| Lesson 12 Assignment | 25 points |
| Resources | 100 points |